4.12
There is nothing in this world I cannot accomplish. That is exactly what ran through my head as I meticulously adjusted the dimple on my perfectly triangular half Windsor knotted tie. I had chosen the conservatively patterned brown tie in the hope it would project maturity. It was early in the morning, but I had not taken coffee that day. Looking at myself in the mirror, I reflected upon what I had gone through in the past few years. In high school I had never been a particularly applied student (at least not in the manner of those who study a lot and bring home a lot of homework), but I had fared well even as I went through every advanced class one could possibly take. In university my lazy habits had changed: I was often found studying when few were, and my determination to get perfect scores in every class bordered on obsession. I had worked hard enough throughout my undergrad to achieve a 4.12 GPA, and I was confident my efforts would soon be rewarded. I was almost at the end of the road, or so it seemed. I quickly checked the news on the computer and I left for the med school interviews.
Things didn't work out exactly as I had expected
Three years later and more than 5000 kilometres away, I was doing unskilled labour work in the industrious city of Fort McMurray. I toiled away pumping muddy water, working traffic control, stripping concrete forms and shoveling snow. My net worth was a gravely unexciting red number and I had nothing to show for it but a useless health sciences diploma. My existence had seemingly reached the bottom of a profound and humiliating abyss.
I was dealing with the biggest failure of my life —arguably my only noteworthy failure at that—, and yet the med school interviews three years prior had gone very well.
How did I get there? What was I being punished for? There was nothing in this world I could not accomplish, and to this day I was set out to prove it to myself.
The selection process
The selection process for the Medical Doctorate of Université de Sherbrooke is a complicated hoax formulated for the sole purpose of protecting the institution and its image as a forward thinking university. Grades are not exactly accounted for, and a silly psychometric test (which the administration openly admits is flawed) weighs in as much as the applicant's Z-Score. The classical questions-and-answers interview has been replaced by the OSCE, a theatre of social improvisation that, at Sherbrooke, measures not the qualities expected of a good doctor, but rather the qualities of a social engineer. I believe the nuance, though it might seem subtle to some, is all but capital.
I scored well on the psychometric test, because I "strongly agreed" that I used an agenda, "strongly agreed" that I had a lot of friends and "strongly disagreed" that I found it hard to deal with people. It is no secret that those who express extreme agreement or disagreement everywhere and moderate indifference nowhere on the test score higher than others, though the science or reasoning behind that is dubious at best. The test is in effect legitimatelly "cheated" that way by numerous students and the faculty admits to knowing it. Students wo scored "too high" on the test are required to submit to further examination in person. To this day I am extremely frustrated by the importance of this test.
I scored well in the OSCE because I behaved like my mother taught me. The bottomline results were positive, but the "interviews" left me unsatisfied. After submitting to a cascatella of mini improvisation sequences, I still felt like the faculty had no idea who I was, where I had been, what I had seen, how I thought, how I felt, or why in the bloody hell I would be a good doctor. Sure I had shown them I knew a thing or two about empathy and compromise, but I still felt they didn't have enough information. They don't ask you why you want to become a doctor, and they don't give you a chance to tell them much about you either. When they do, they time your answer and measure your success in part by wheather you filled up the allotted 8 minutes and whether you managed to finish speaking before the alarm bell.
Though my grades had been exceptionally high, my Z-Score had been unproportionally low because a lot of my classmates performed well too. Every time I tutored my classmates in calculus or physics, algebra or chemistry, I was increasing their score and lowering mine. I have spent a great deal of time wondering about the fairness of it, but I kept helping everyone because I knew it was right. So much for my efforts paying off.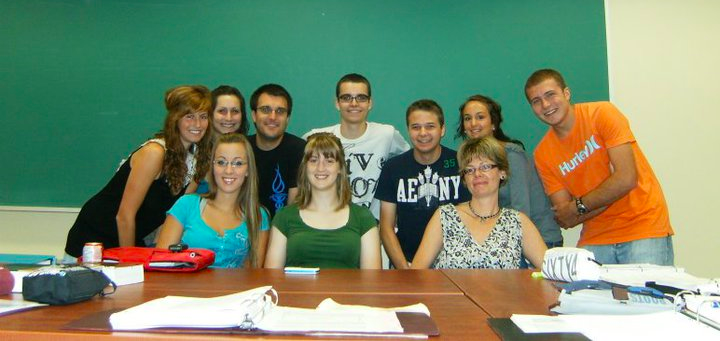 Ultimately I was accepted into med school, but I already felt like a cheat and I had lost quite a bit of trust in the faculty. I felt like a strong candidate accepted for all the wrong reasons.
Like sand through fingers
I did not realize it then, but I believe I fell into a mild depressive or dissociative state when I was accepted in med school. I was happier than I had ever been, but I could never wake up in the morning nor fall asleep at night. I relied excessively on caffeine to get work done, and when I did I could never focus completely on the task at hand. I would stay up until four in the morning more often than not, going over notes and flipping through my numerous textbooks.
I was passionate about what I was studying, but somehow with my "lack of focus" I still managed to study the Thai language, take up the violin and the cello and learn how to read sheet music on my own, do consulting and programming gigs on the side, sometimes working odd hours with clients in different time zones, do a great deal of photography and read Nature. I was involved in the student council and was in part responsible for coming up with $60 000 of funding for student activities. All in all I was the model "well-rounded" student every school says they want to have.
That would be true, if only my grades had not plunged under like a limbless swimmer.
I can't exactly put a finger on why my grades fell so abruptly. During my first year in med school, I broke up with my girlfriend after learning she had been mixed up with some of my fellow classmates and other acquaintances, both my grandfathers were struggling with lung cancer and strokes and my consulting gig's account in Germany, Kulturist GmbH stopped paying me (which led to a court case that I ended up winning, if anyone cares to know). But even through all that, it was my apparent lack of the ability to focus on a single task for a length of time that seemed to hinder me most. My mind was always racing: I was researching nuclear bunker engineering, the tourism sector of Madagascar, chemical and industrial processes of all sorts and debunking water fluoridation conspiacy theories on Facebook. I just seemed to care a great deal about a large number of impertinent things; it was as if there were always 1000 televisions playing different channels simultaneously in my mind and I had no remote to control it all.
I told myself I needed to man the fuck up and introduce some discipline in my life. I told myself I would work twice as hard for the next exams. And work twice as hard I did each time, pushing the limits of my sleep cycle and saving precious time for study wherever and whenever I could. I pushed myself day after day and sustained my frenetic pace with the help of Red Bull. Caffeine seemed to improve my focus and I was now totally depending on it, consuming two or three Red Bull cans every single day. It was an expensive recourse, and I knew all too well how unhealthy it was, but so intent was I on performing well and salvaging my career that I could at that moment have given up my soul to succeed.
Eventually my efforts could be sustained no more and I became less and less productive, all the while working just as hard: Slowly burning out I was losing grips on my focus and I was feeling helpless as my grades went down further. I reached out to my friends in despair. I reached out to my ex girlfriend and the friends who had cheated me. I reached out to the faculty, but it was all in vain. No one could help me figure out why I was having such a hard time.
Eventually I admitted to myself I had a problem, and after consulting with my doctor I resolved to try medicating with a minimal dose of Adderall XR. My life turned around on a dime and just like that I had all the focus in the world. I no longer needed any caffeine. I completely stopped buying Red Bull. My productivity soared up and my grades with it, but it was already too late.
I was officially dismissed from medical school on my birthday, at exactly 22 years of age, for poor academic standing. It was like watching my fondest held dream flow through my fingers like sand in the wind, and when it was gone I felt empty. For weeks on end I felt nauseated by my failure, felt as if my intestines were falling down every few seconds.
Sherbrooke the Punisher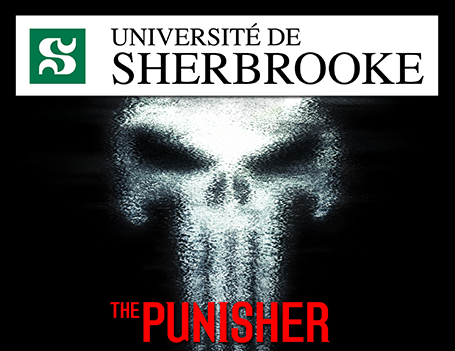 I never wanted to stop studying medicine. Motivation was never the issue. And don't get me wrong, I take all the blame for my poor performance and for my failure to seek help sooner than I did.
However, I feel abandoned. It's a long and boring story of a cold and broken administrative system. The school failed to help me or diagnose my difficulties at every stage of my troubles. I then tried everything, explored every option, but Sherbrooke shut its doors on me. I was not allowed to retake exams. I was not allowed to start over. It did not matter whether or not I had a medically valid reason for my poor academic performance.
Moreover, I was 9 credits short of being accredited a BSc in general sciences in exchange for my partly completed MD. University of Sherbrooke obstinately refused to bargain on credits and courses I could take to obtain such a BSc.
I attempted to get enough credit to be admitted as an MSc student, but the university would not hear it. I was out and on my own, and I was never given a chance to perform after I started Adderall.
I had always heard about how difficult it was to get kicked out of med school once you got in. How you had to do something vile and terrible, like leave a pair of scissors in a patient, or bring Frankenstein to life without the approval of the ethics committee.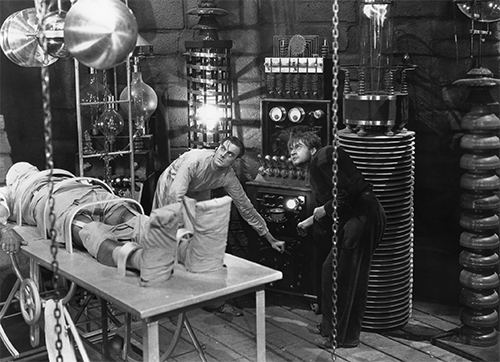 But I was punished for being sick, after a fashion, and I was punished for not understanding my sickness. I was punished and I was banished from my own dream.
The road ahead
Within two days of being kicked out of med school, I found a full time position as a programmer for VidCruiter. I worked on a groundbreaking Applicant Tracking System and automated phone interviewing software. I then moved out West to work as a labourer while I worked a second programming job for Foursum Golf, working 90 hours a week to make up for my student loan deficit. I might have been foresaken from my own dream by Sherbrooke the Punisher, and I might be burdened by a greater challenge than ever before, but my goal had not changed. Only my plans had been forced from their original course into a longer and more complicated detour.
Now I'm going to start all over from day one and do a BSc, as I probably should have done from the start.
There is nothing in this world I cannot accomplish. I'm going to get accepted in med school, again.