Today we visited Delhi!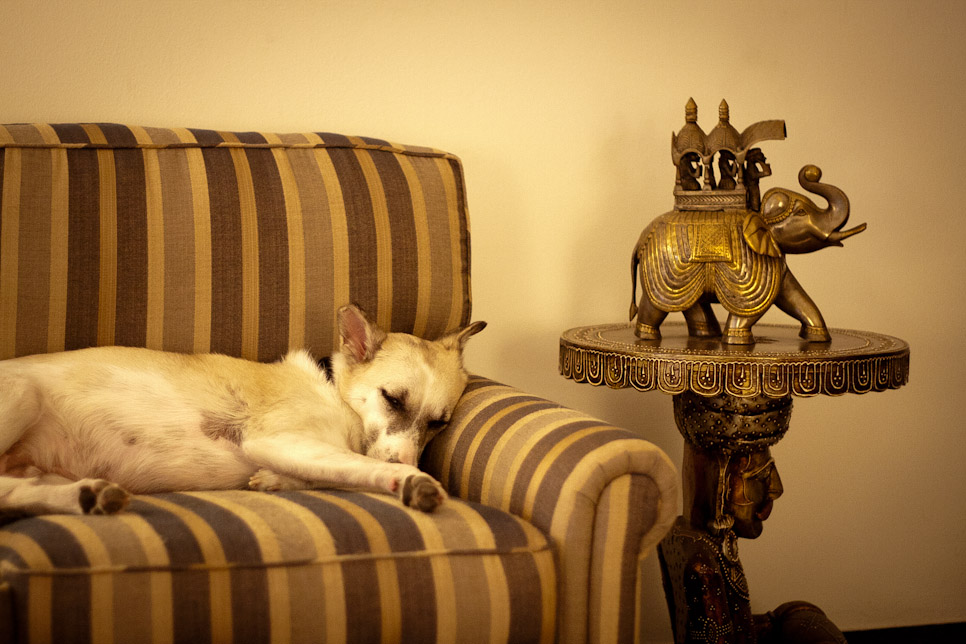 I woke up at 3:30 AM this morning feeling like I had slept a good twelve hours. I love the heat and I'm very excited to go out and visit Delhi with Chloé today. I believe we will be visiting Akshardham Temple and Rajpath, but I'm not 100% sure I remember the plans correctly. In the meantime, Itchy is keeping me company!
Update: We're on our way to Akshardham Temple! Traffic in India is insanely disorganized.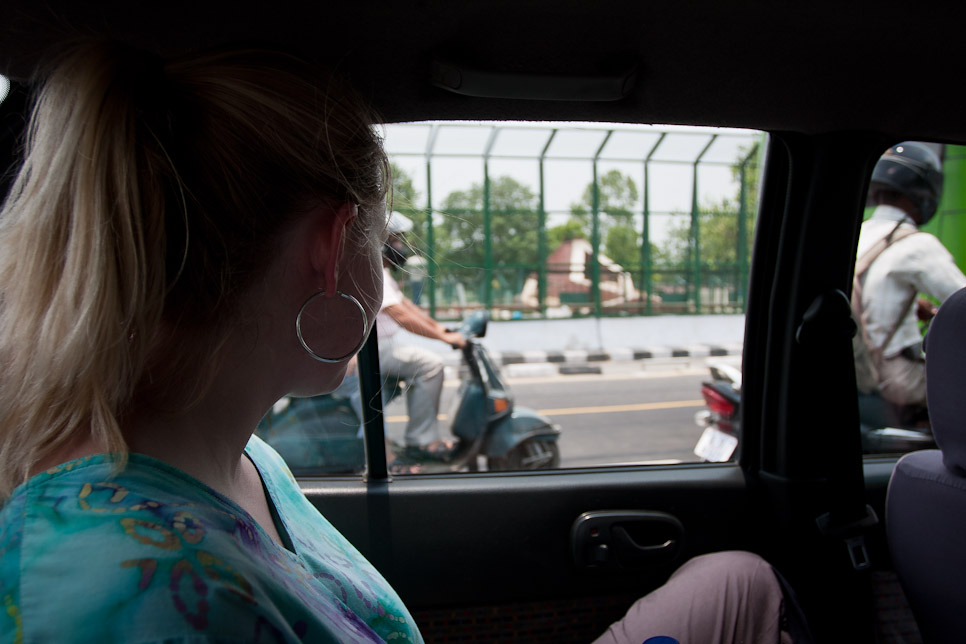 Some more New Delhi traffic: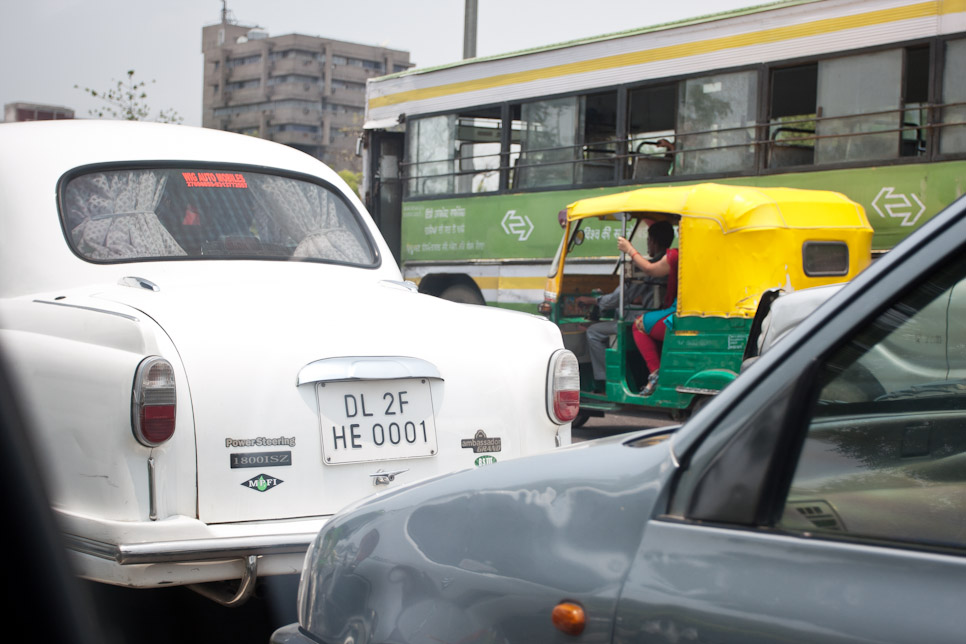 Casual life in New Delhi: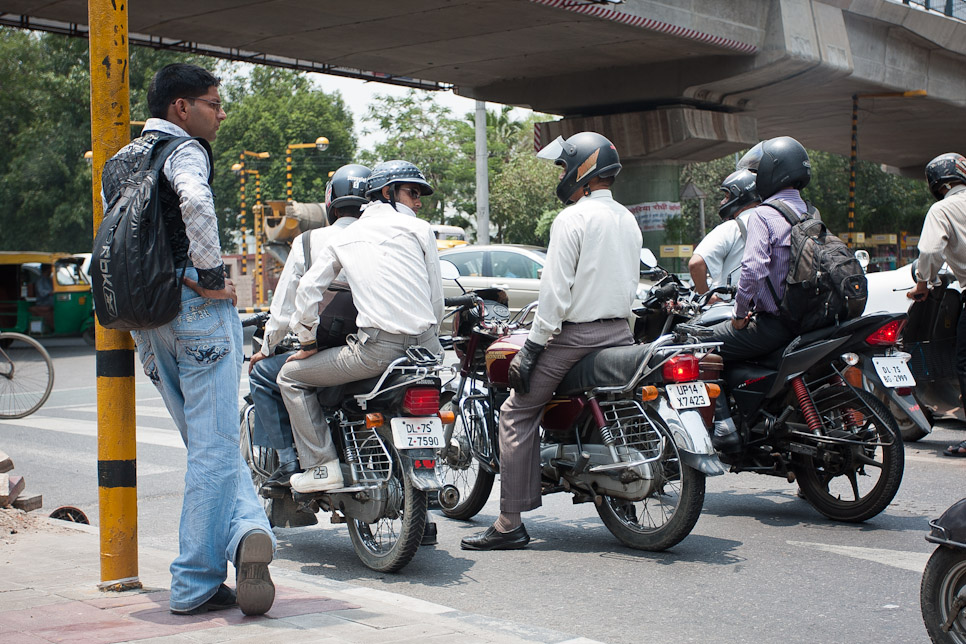 We weren't allowed to take any electronic devices in the Akshardham Temple, but we could pay to have our picture taken. This is a photograph of a print of the original photograph.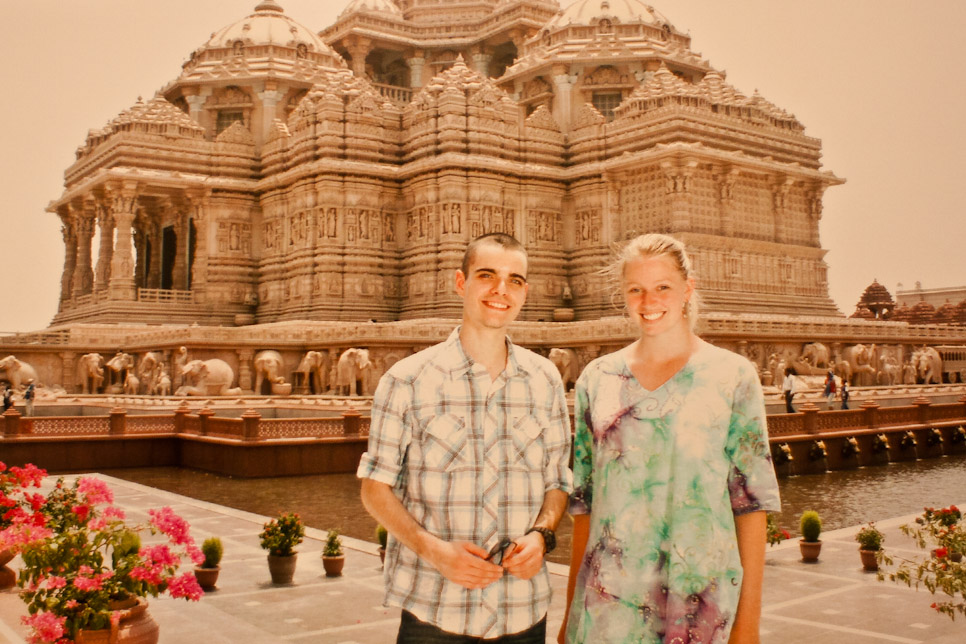 Cute little relics inside the cab: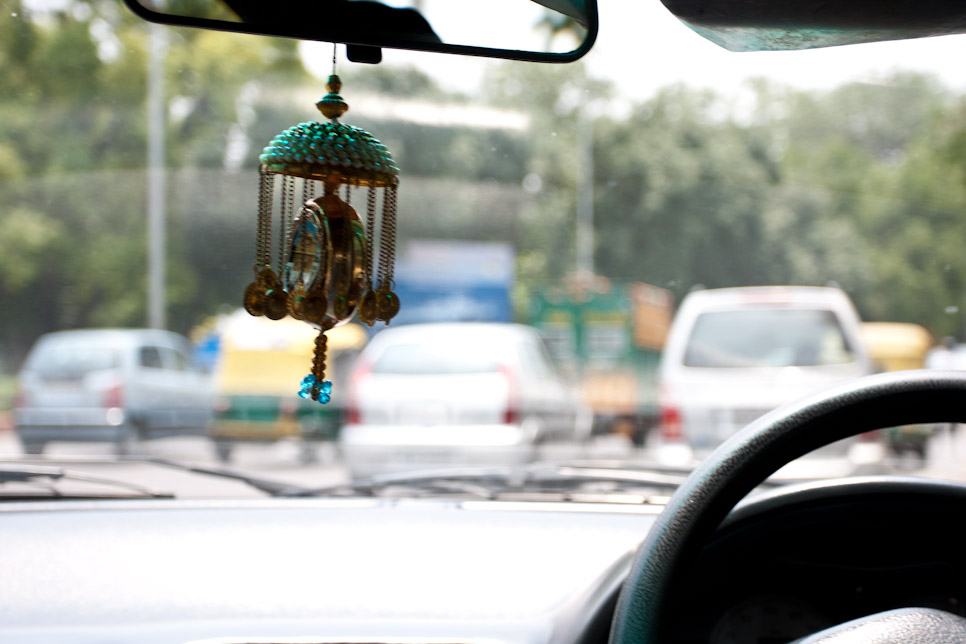 The top of India Gate: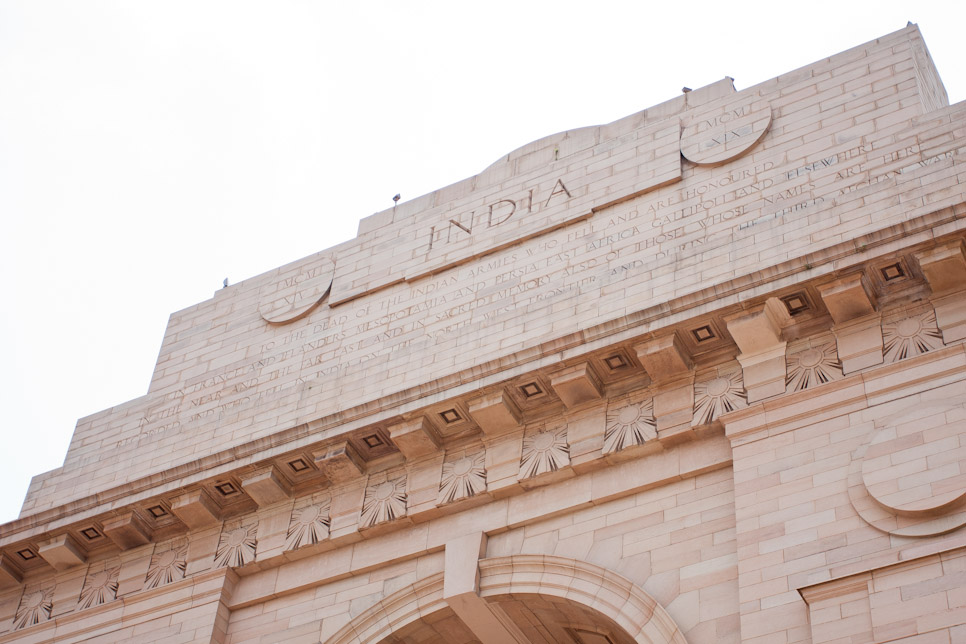 Chloé walks in front of India Gate: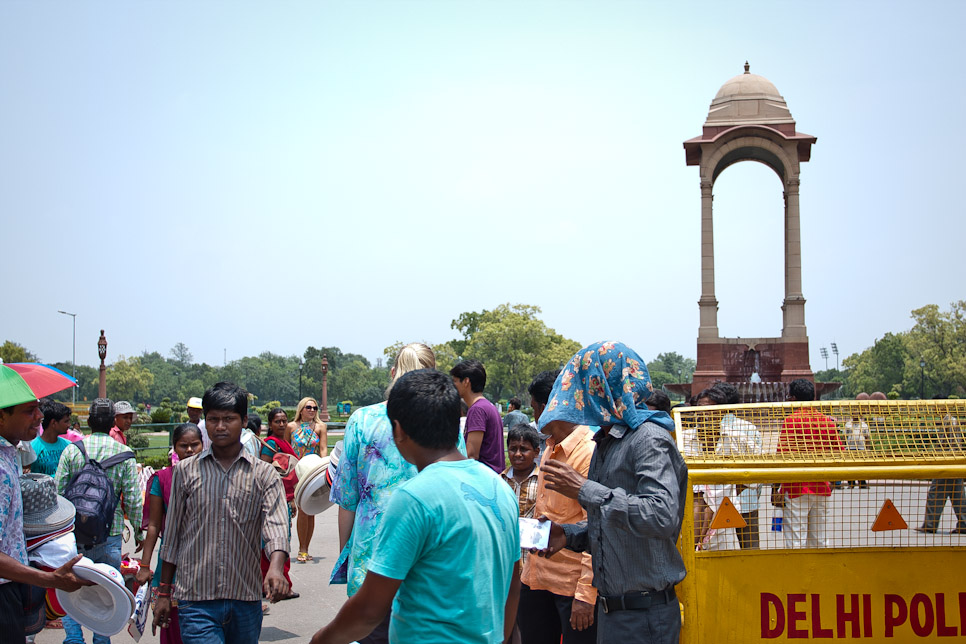 Monument in front of India Gate: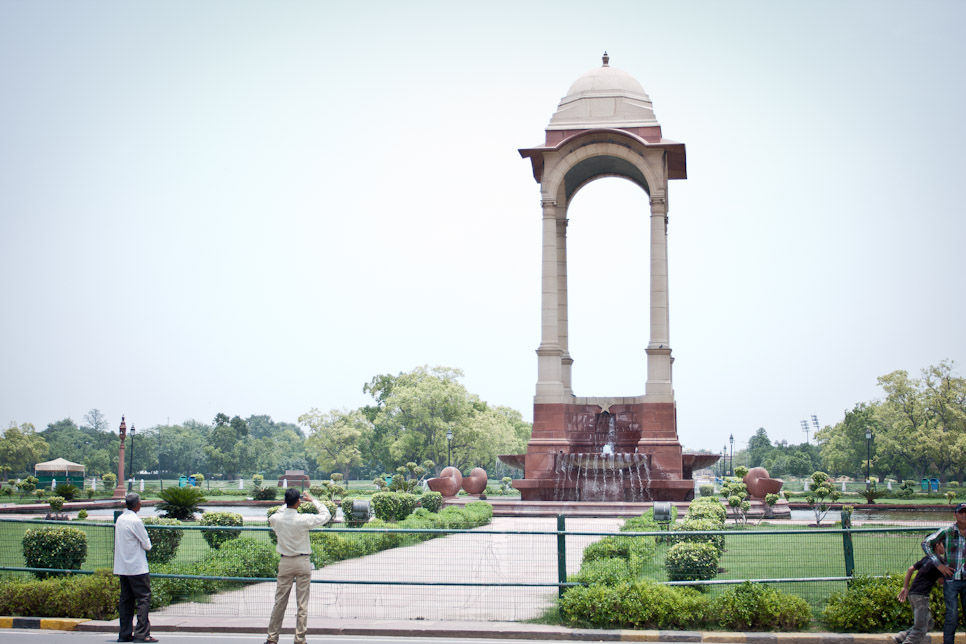 Street vendors at India Gate:
Chloé and Avtar, the taxi driver, standing in front of his cab: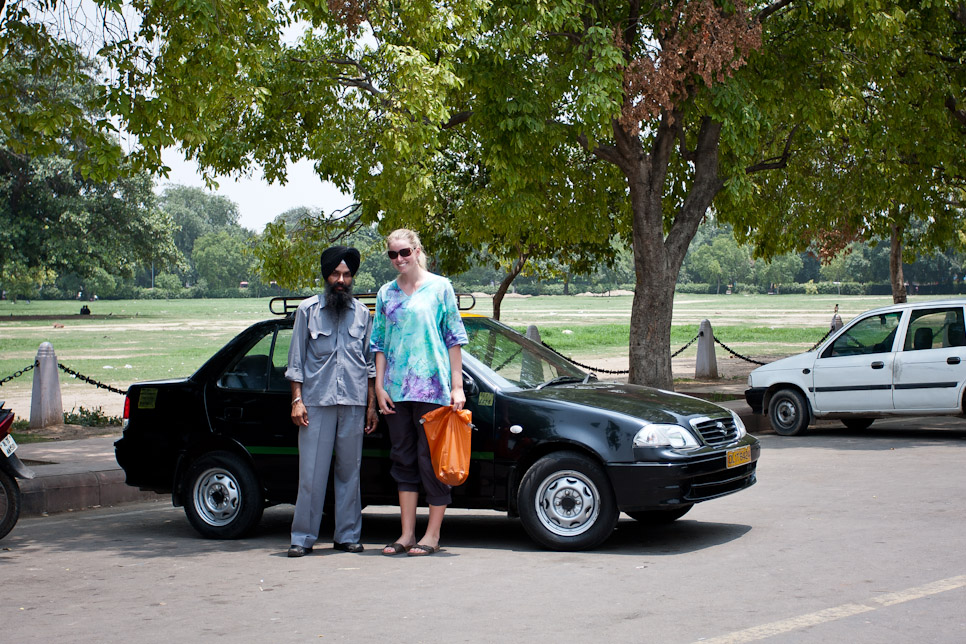 There's a Subway! And a KFC! Anyway the subway was pretty exciting.
I'm getting some overpriced stuff from the merchants. I don't really like to bargain too aggressively; I'd rather give them the extra dollar.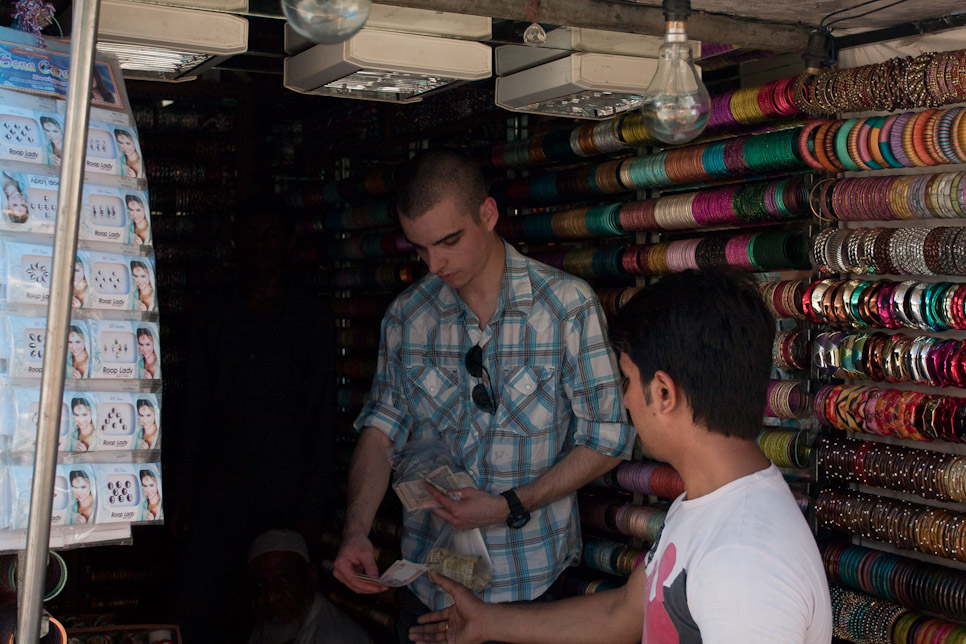 Yes yes, I'll remove my shoes, sorry!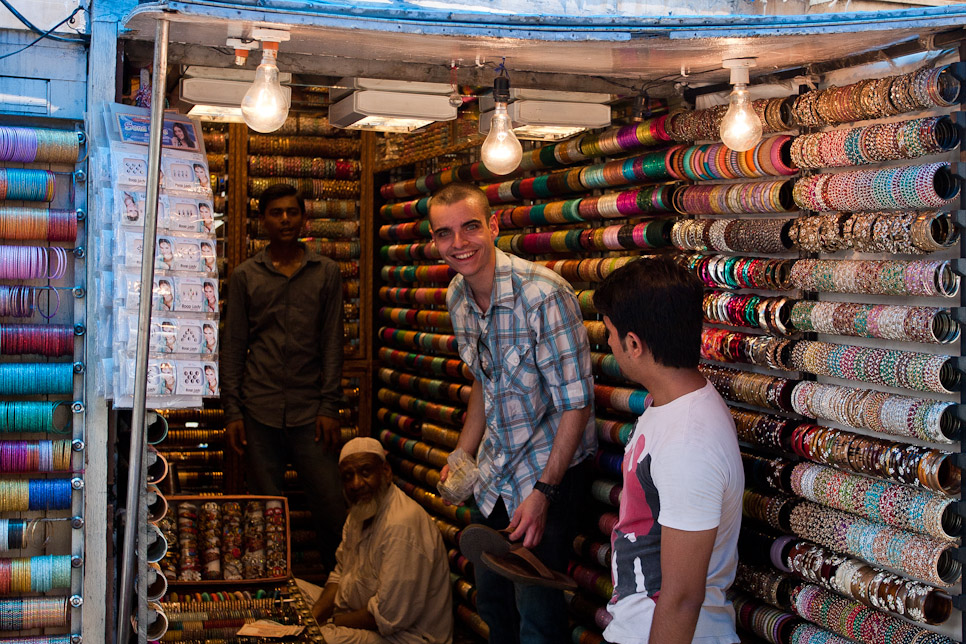 Some not-so-friendly-looking street merchant: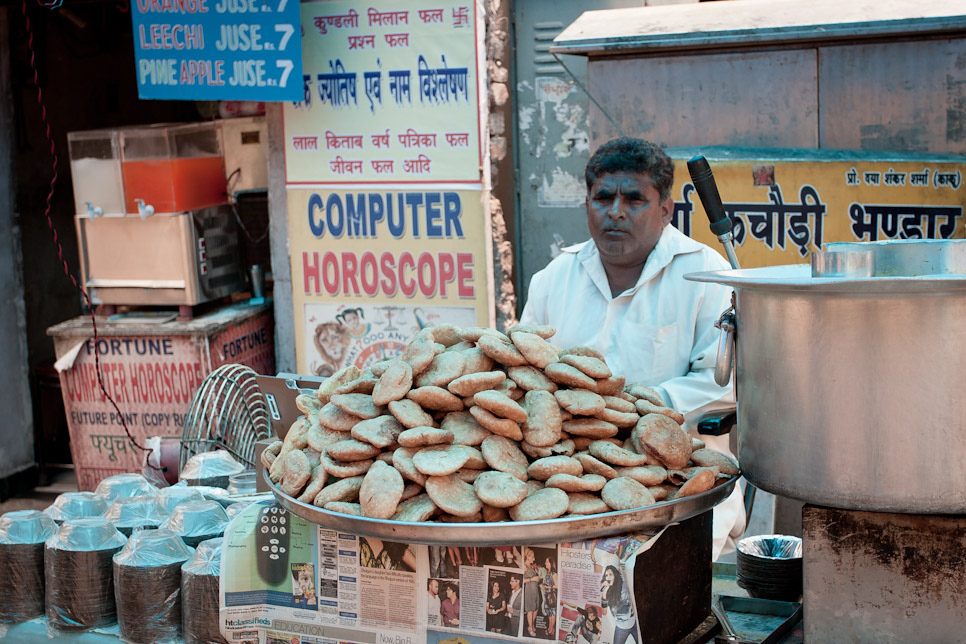 And this is where people buy stuff!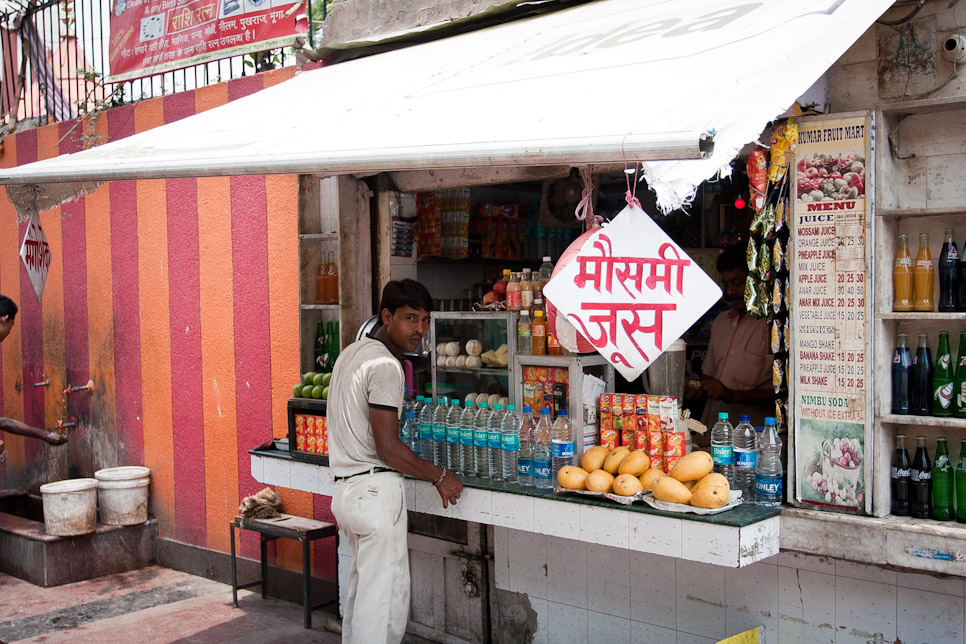 I liked how these guys had their arms up.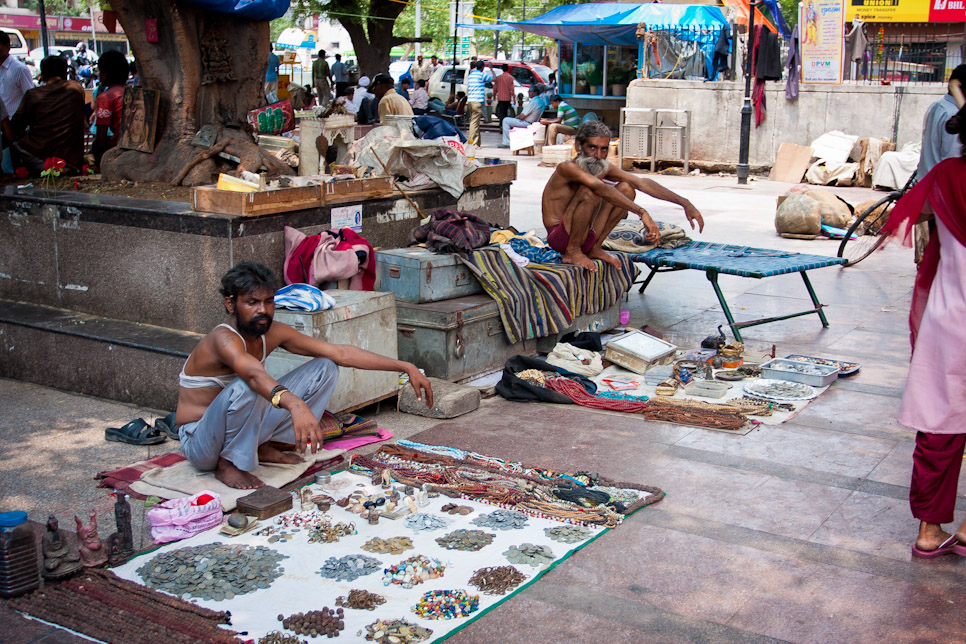 Sharpening tools on the street: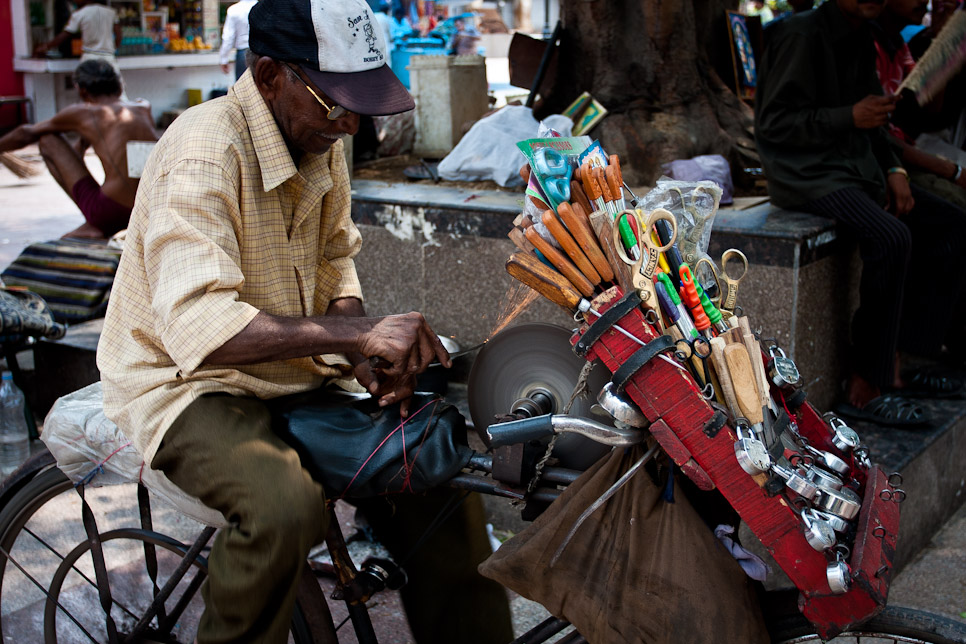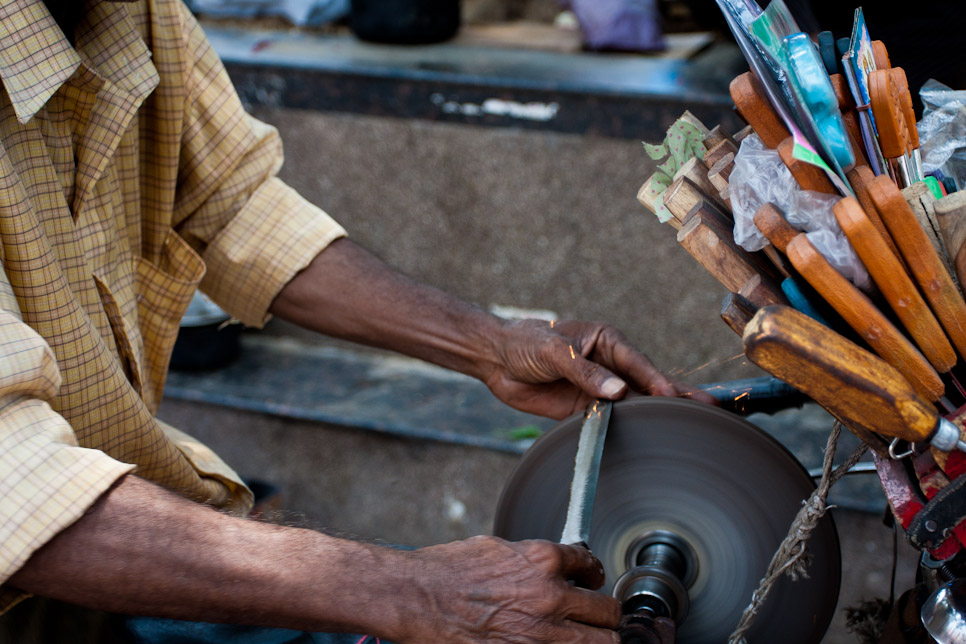 Chloé and I went to eat at Chutney in the Metropolitan Hotel!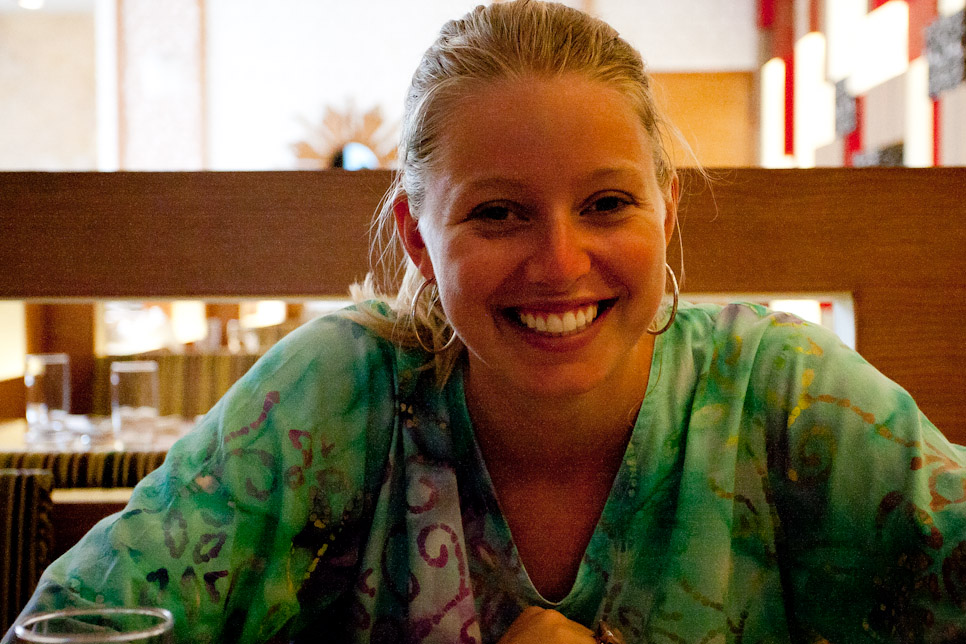 Driving around: