The Amer Fort
This is the facade of the City Palace: the honeycomb designed Hawa Mahal, also known as the Palace of Wind. The royal ladies, who lived in seclusion, observed life on the outside yet remained unseen.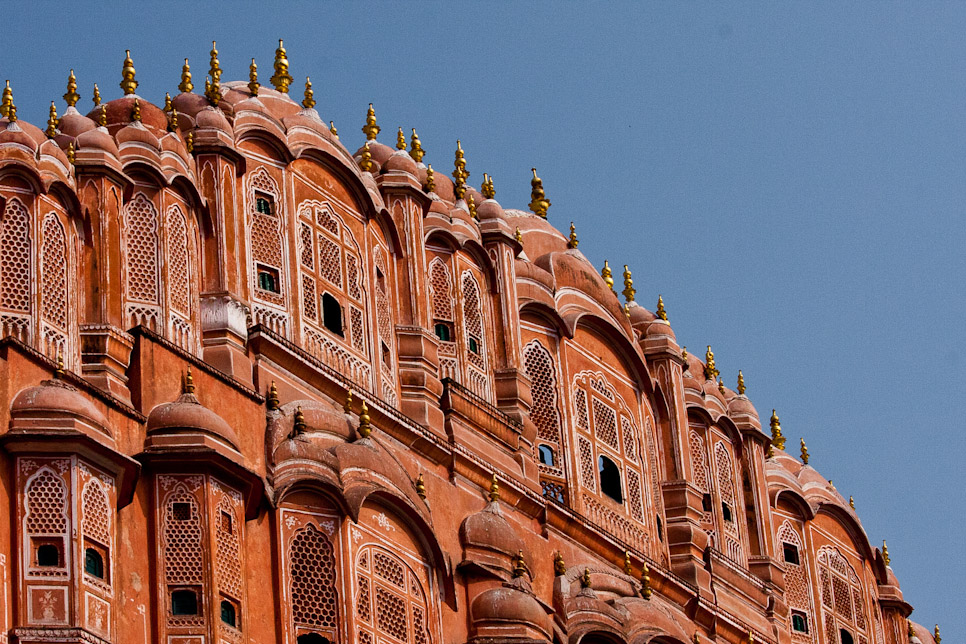 I think this is a muslim sitting in the back of a truck. In India, many men prefer not to show their greying hair by dyeing them orange. It is a very common practice, but this is the worst case that I have witnessed (I think he missed a spot). Very bizarre.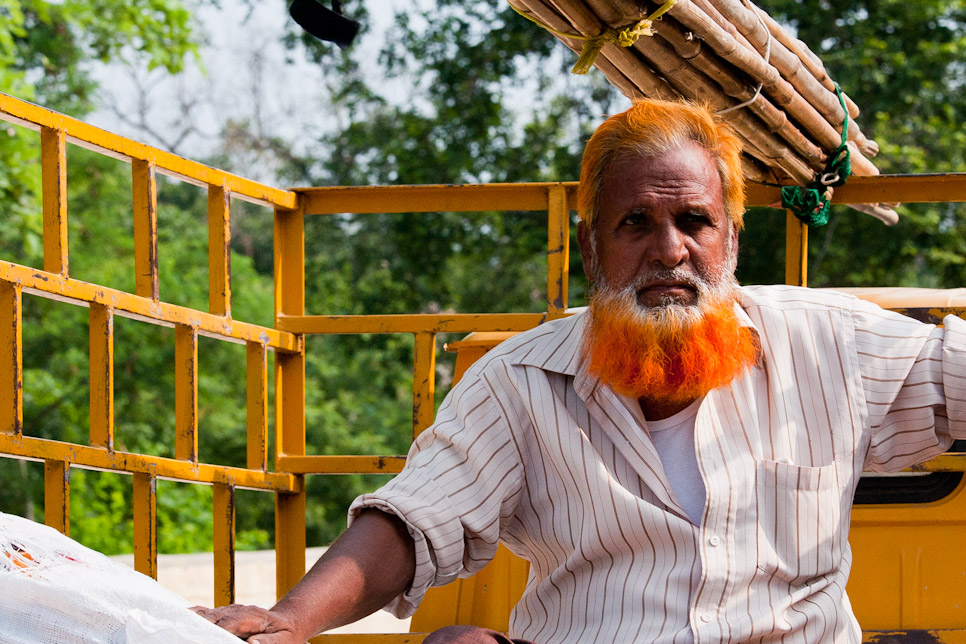 Some tourist arriving in the Amer Fort on the back of an elephant: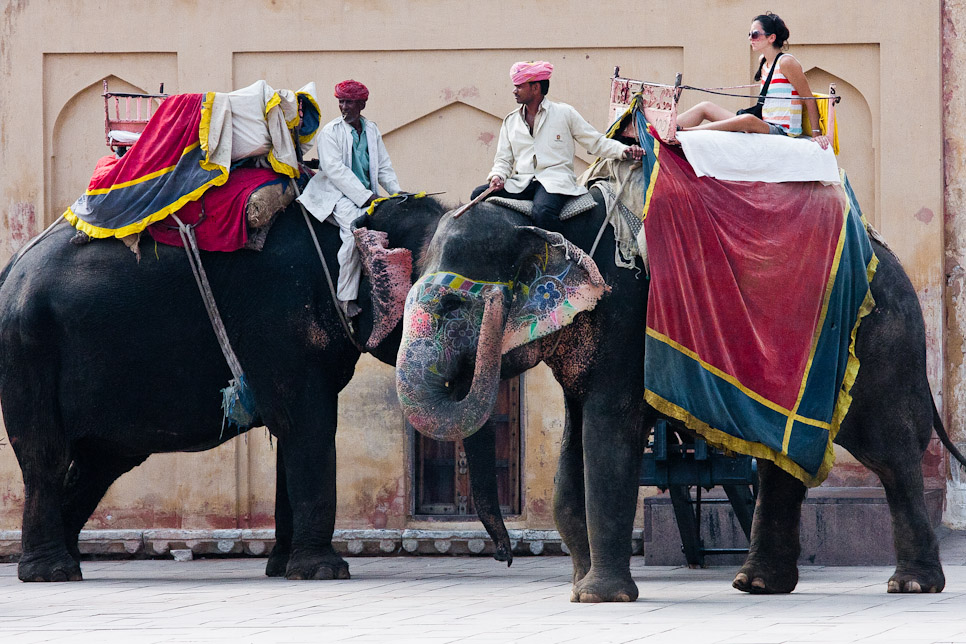 A lady tending to the gardens inside the fort: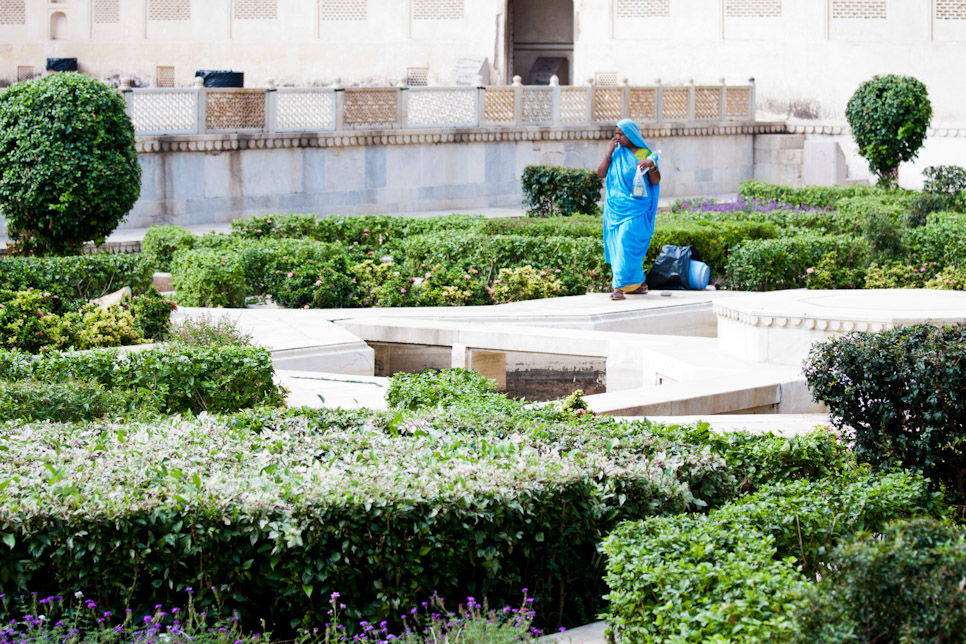 Pictures from inside the fort: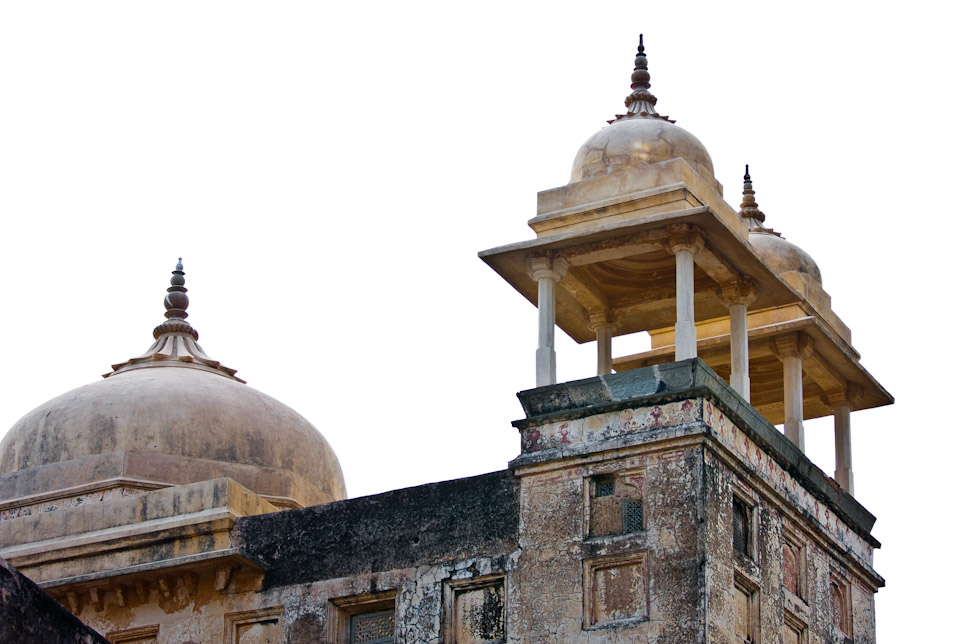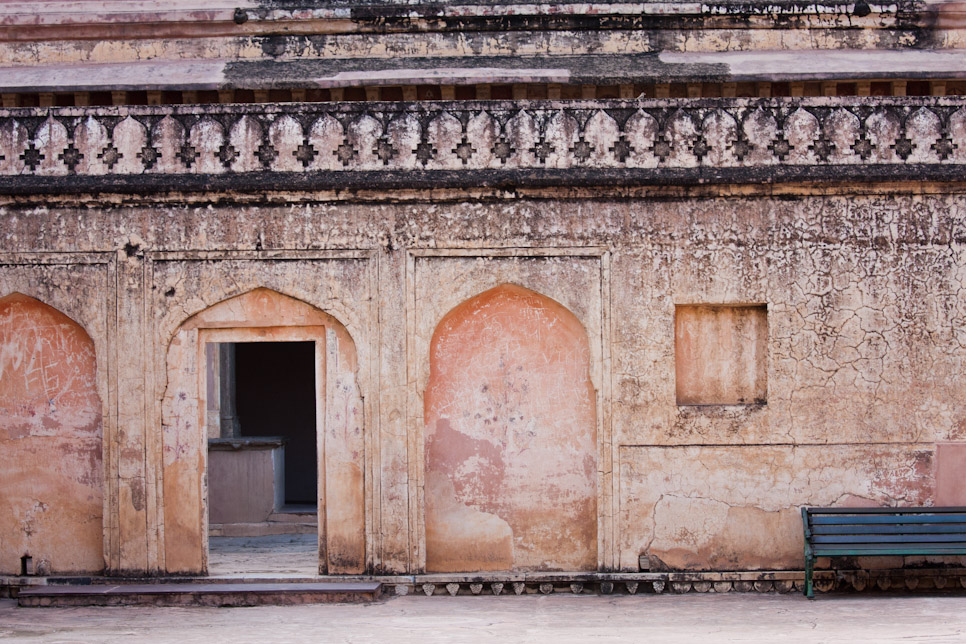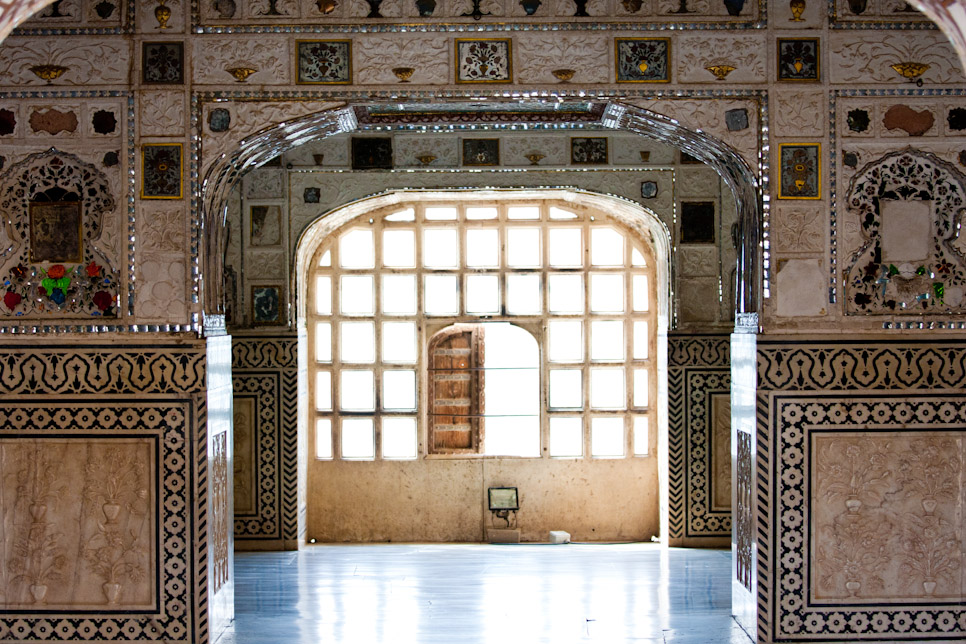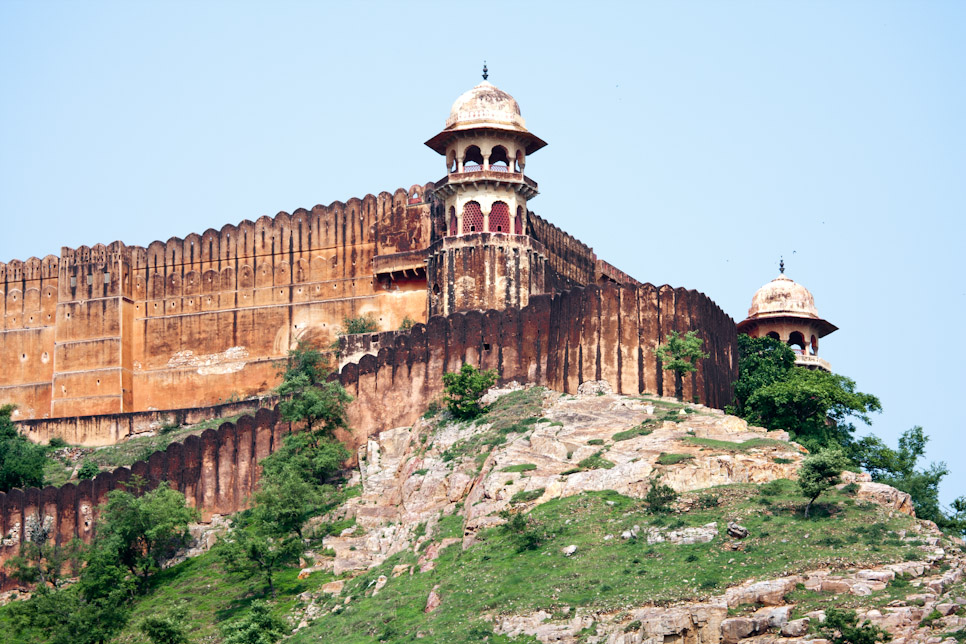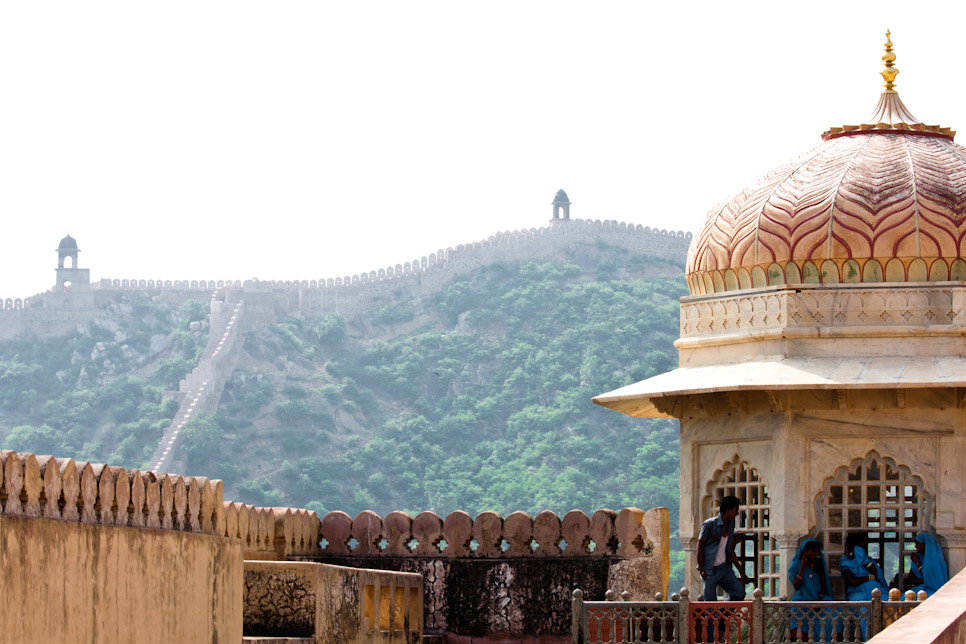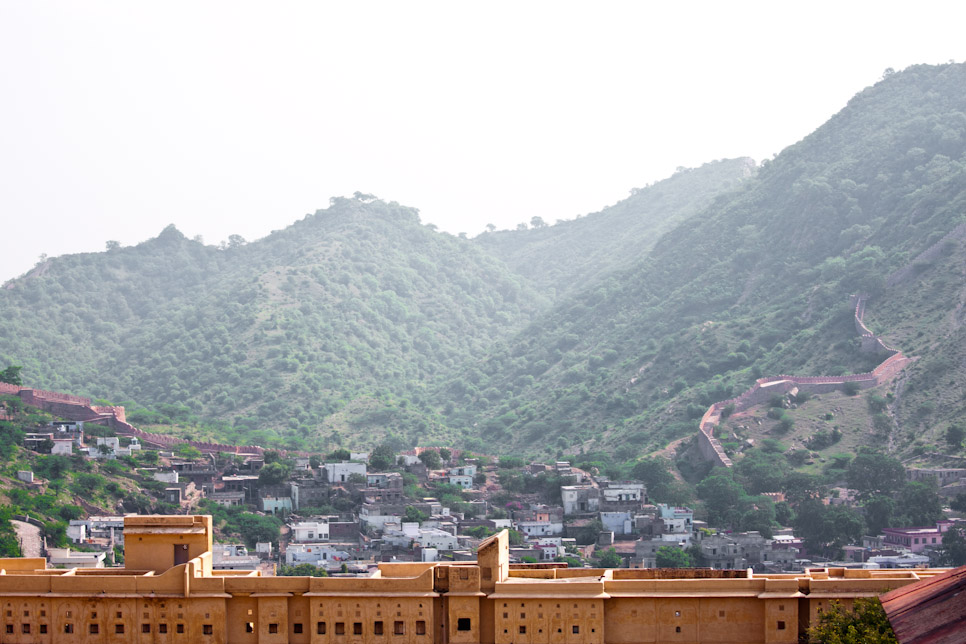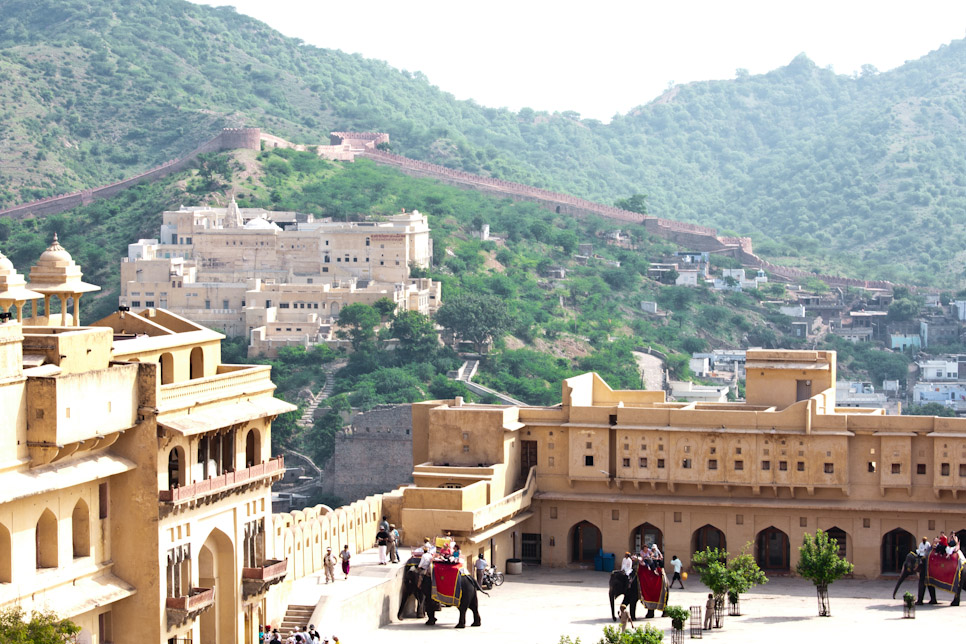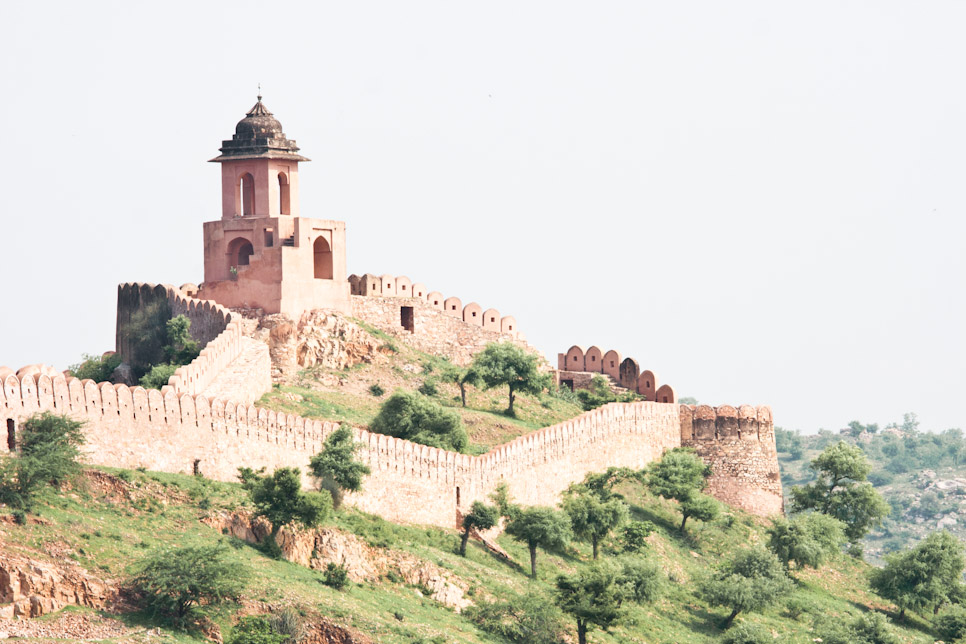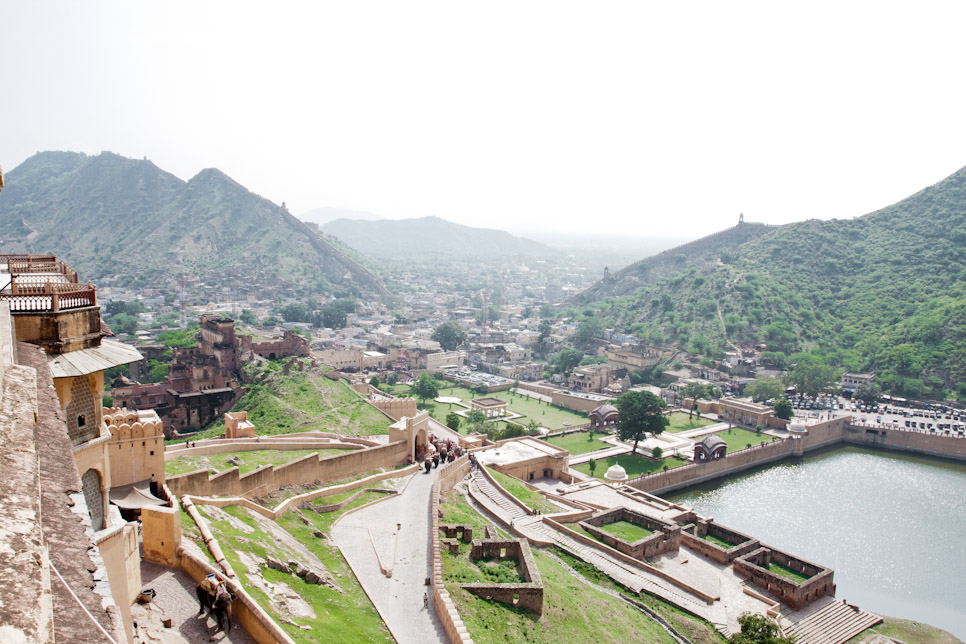 They have over one hundred tourist elephant taxis at Amer Fort.
The city of Jaipur as seen from the Fort: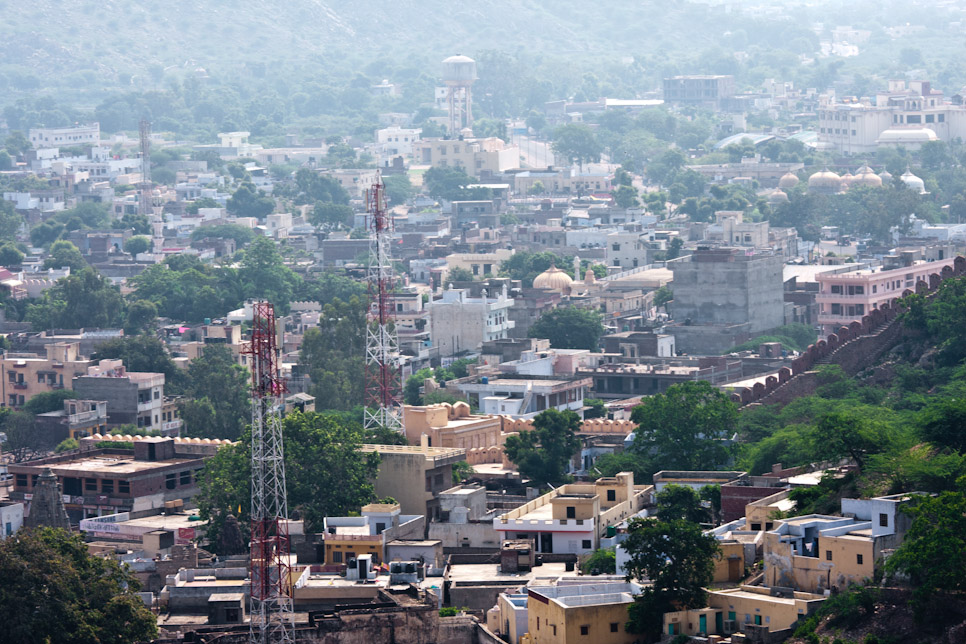 More gardens along the river: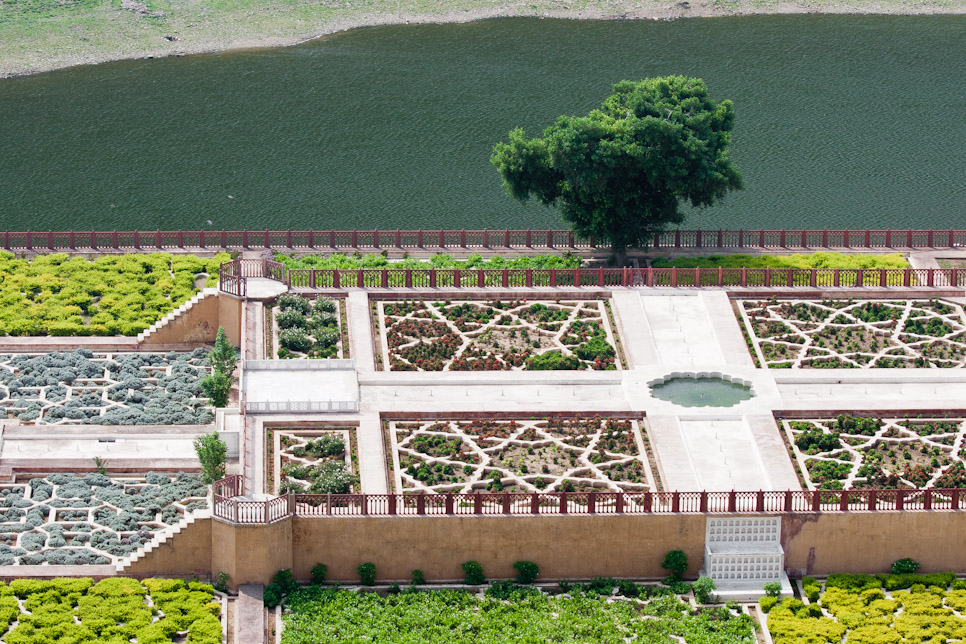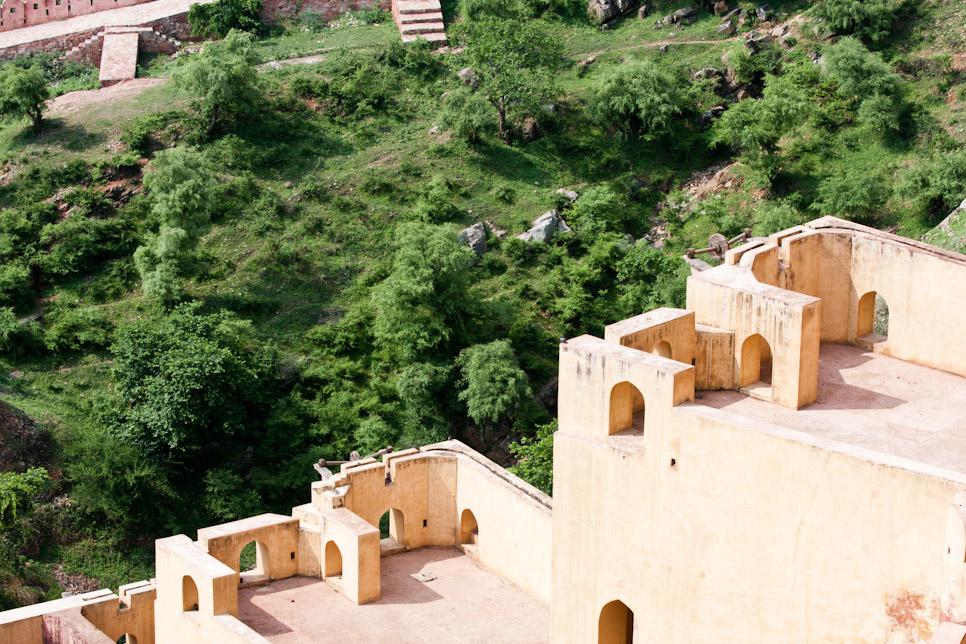 Street sweepers asking for money: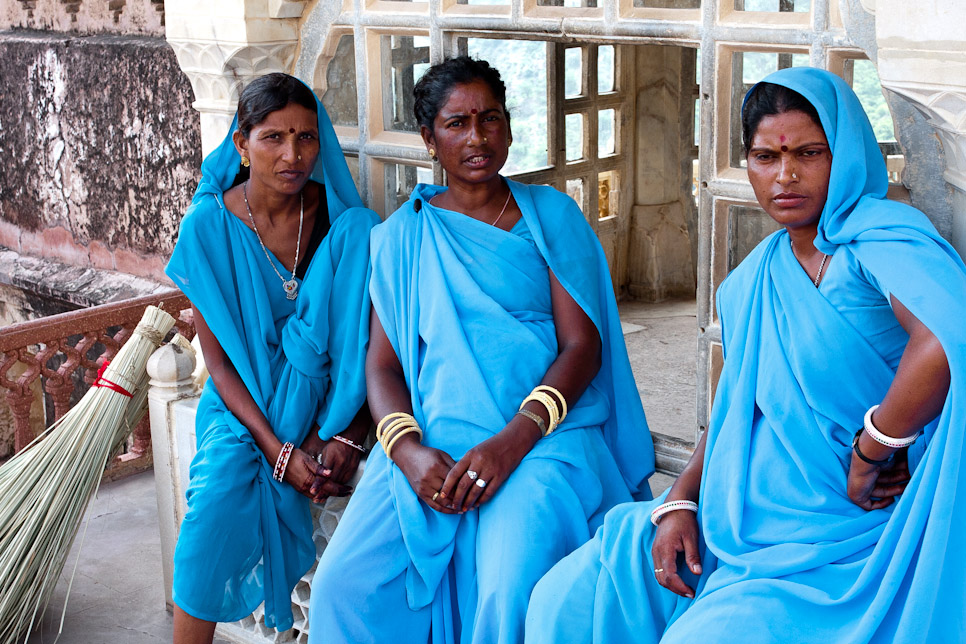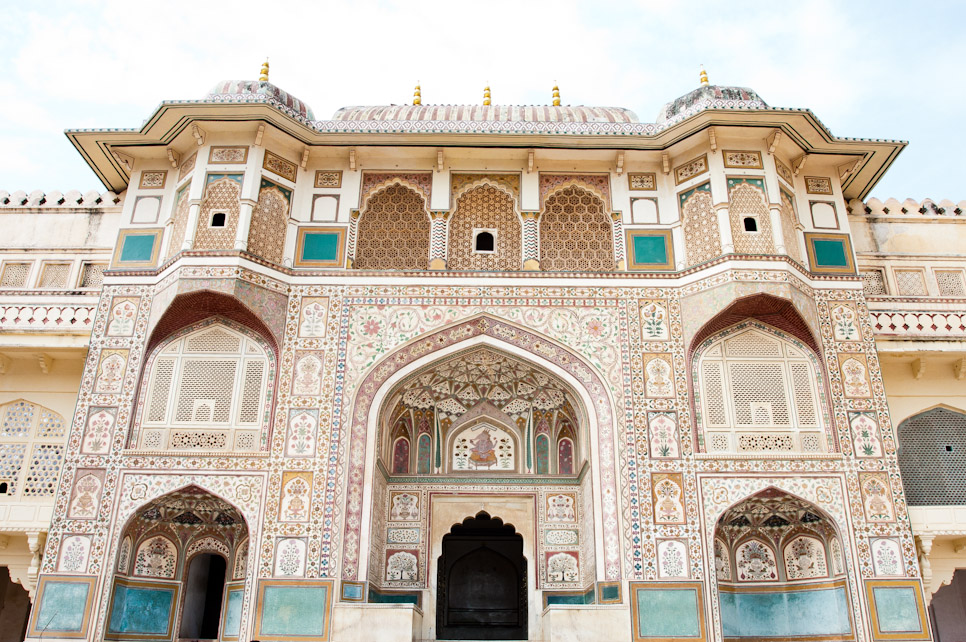 I ordered some Chicken McNuggets and this guy showed up for delivery. Just kidding.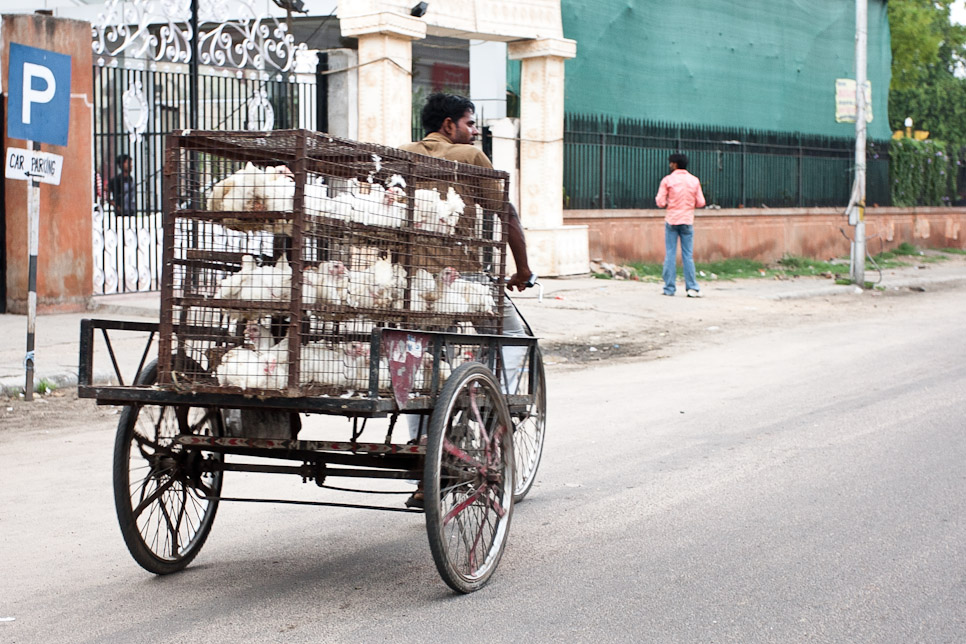 People living in the streets everywhere: this is their home.