Las Vegas: the Luxor and the Stratosphere
We arrived in Vegas at around 2:00 AM and we were a little underwhelmed by the size of it. In reality, Vegas is quite big, but it is remarkably flat, and only in The Strip can real high rise buildings (all hotels and casinos) be seen. The city is really bizarre!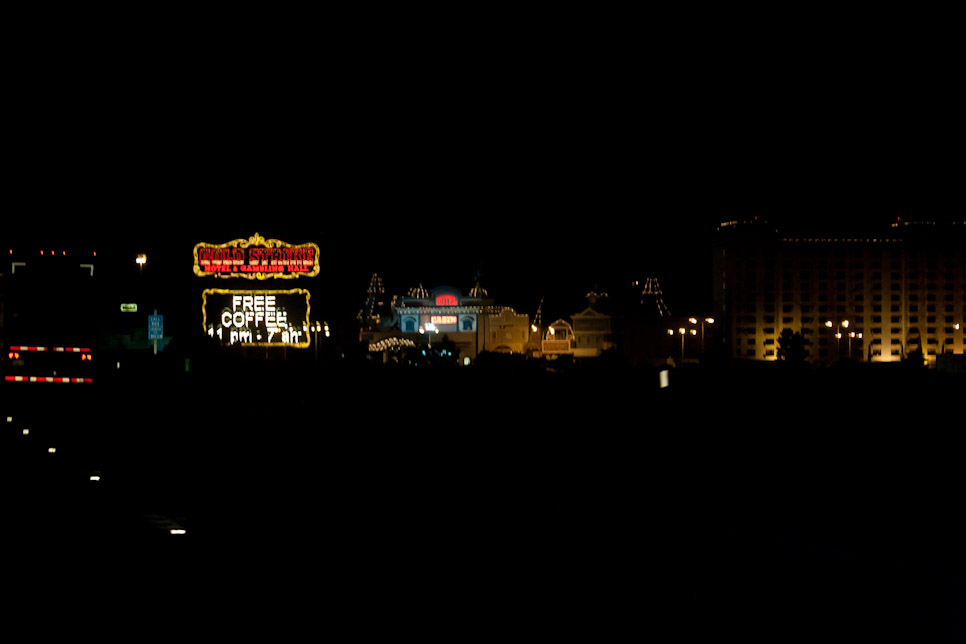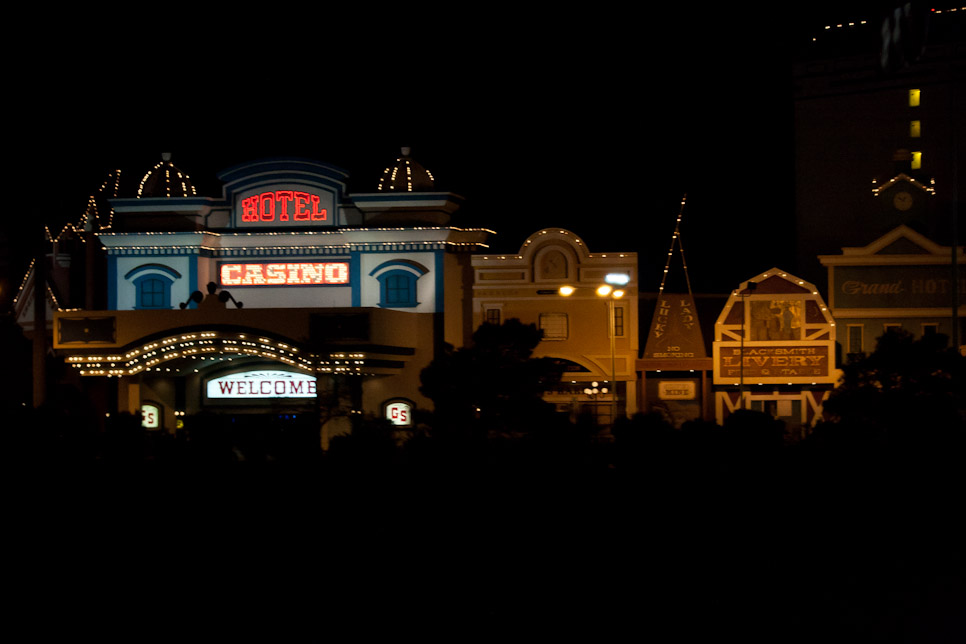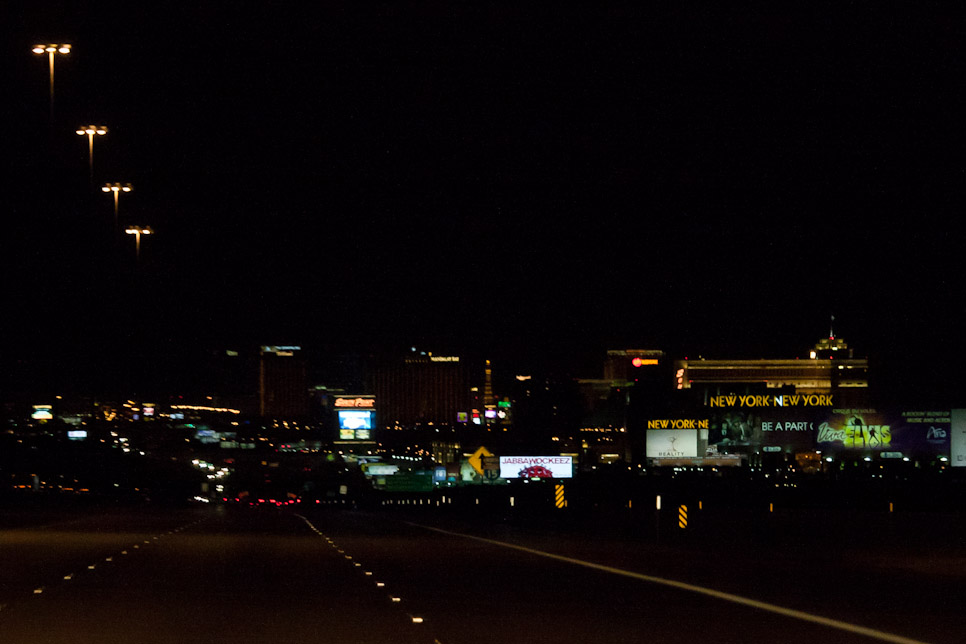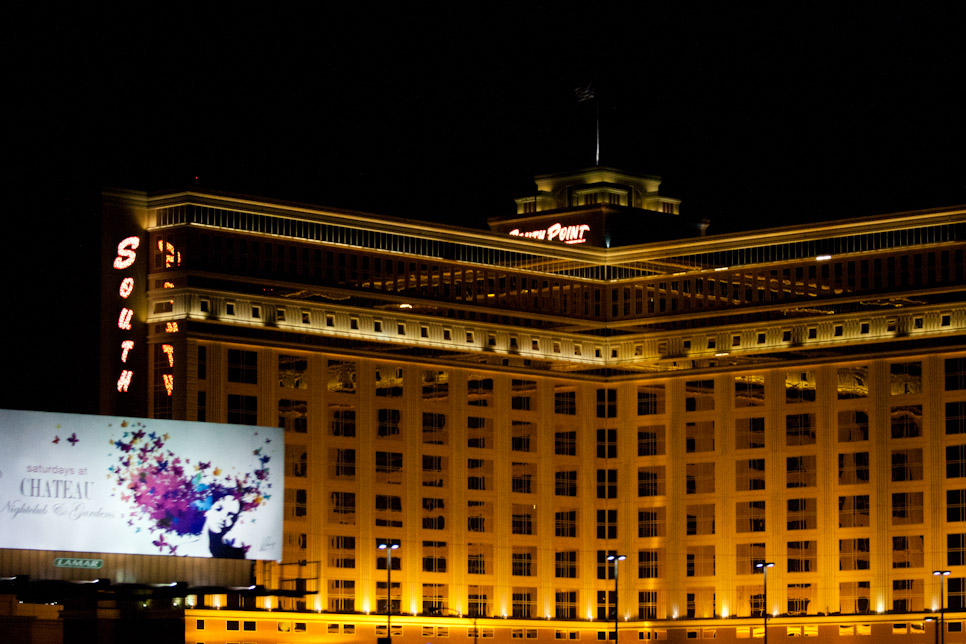 This is the view from our hotel room in the Luxor, where we stayed for 25$ each. It might have been a question of timing, but the hotel didn't excite us very much (apart from its crazy architecture and size) and we got a bad vibe out of it. We decided we would try a different hotel (similarly priced) the next day.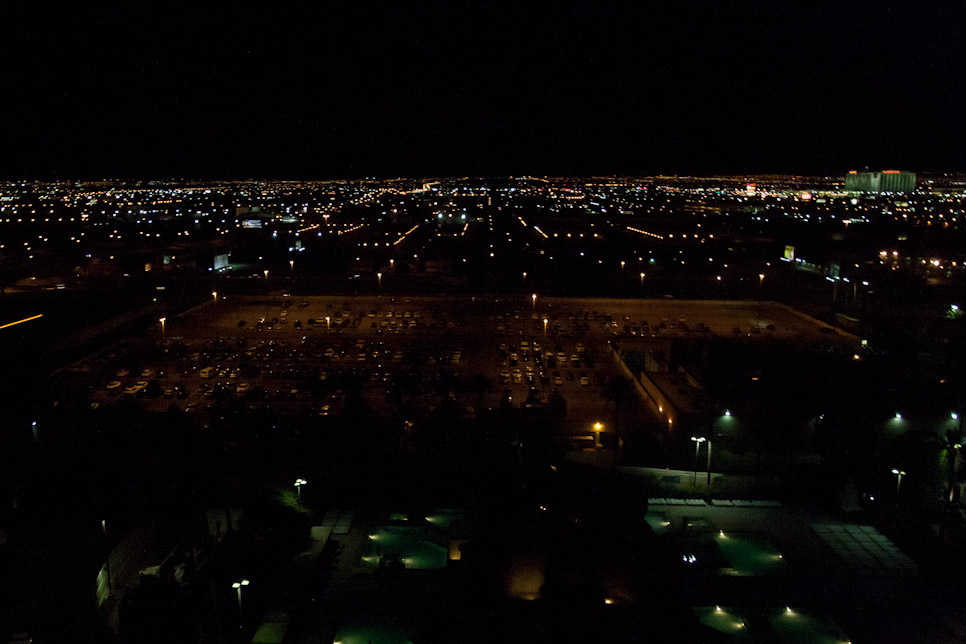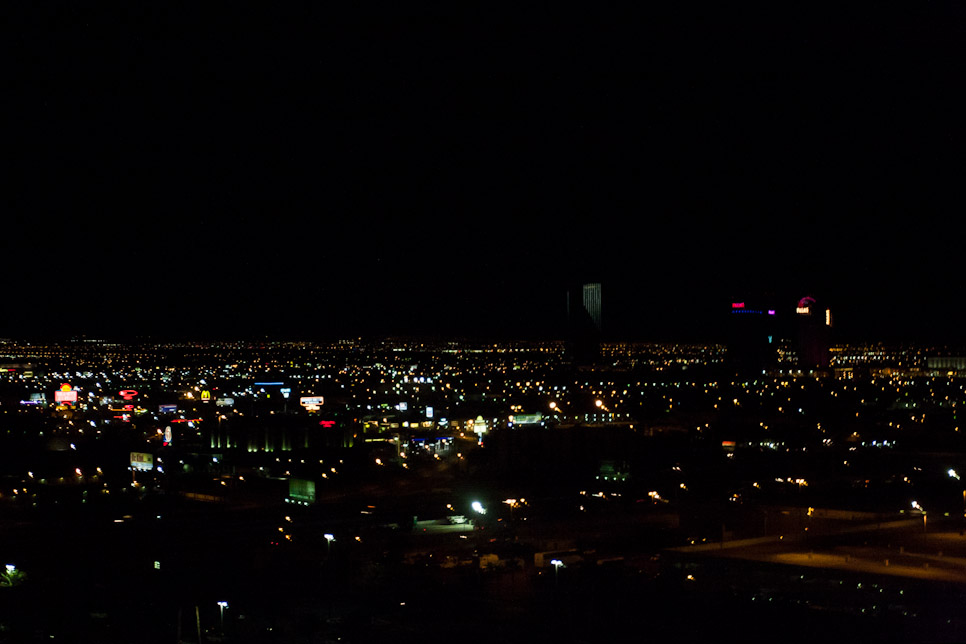 This is the interior of our hotel (Luxor Las Vegas). All rooms are accessed from within the pyramid, as can be seen in this picture: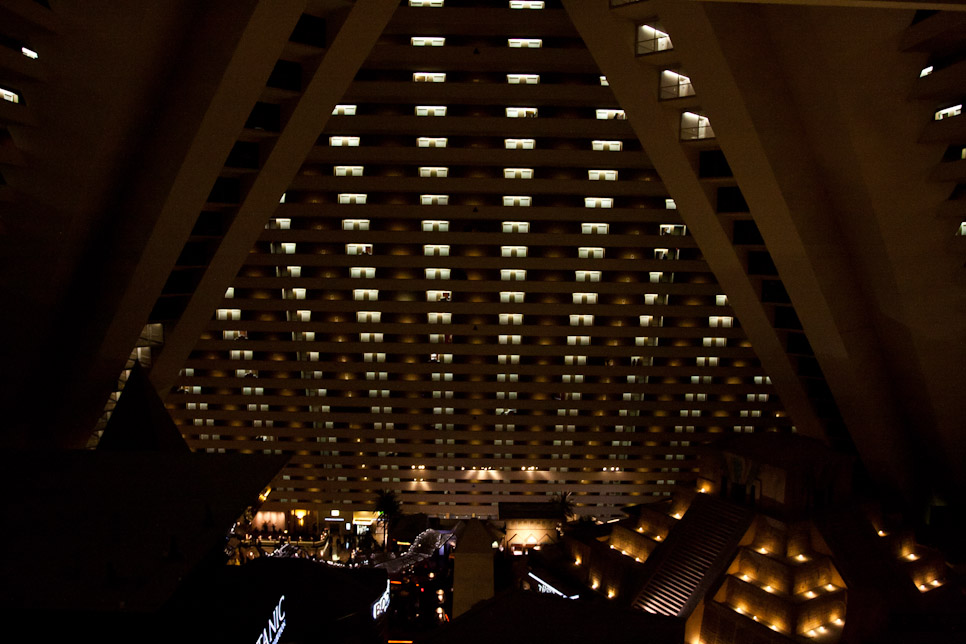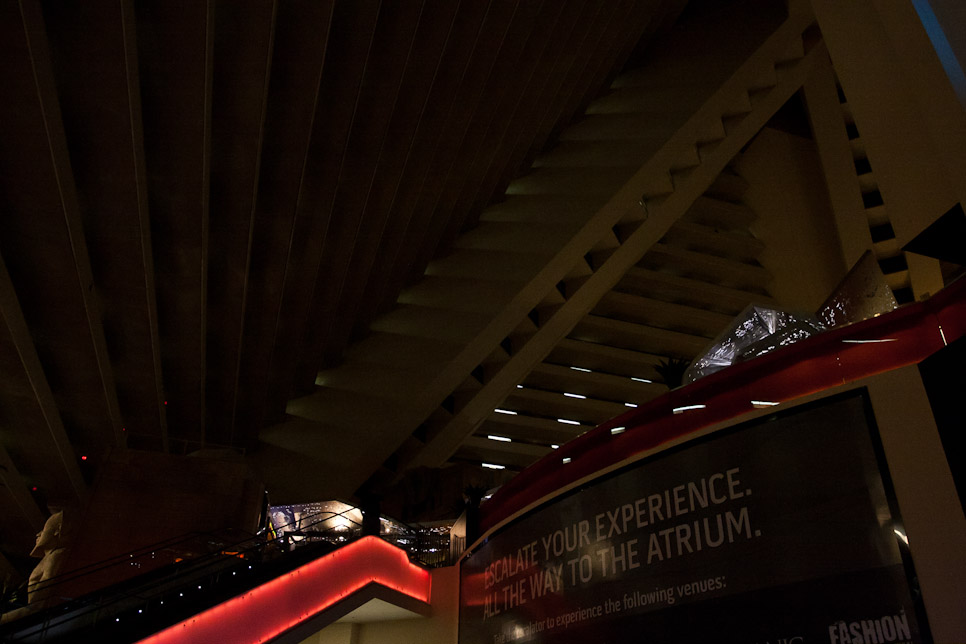 They say that whatever happens in Vegas stays in Vegas: in reality, what "happens" is money. And it is true: it doesn't come out of Vegas. I only spent 20$ playing blackjack (that lasted a good 10 minutes), but I know some people spend a fortune there.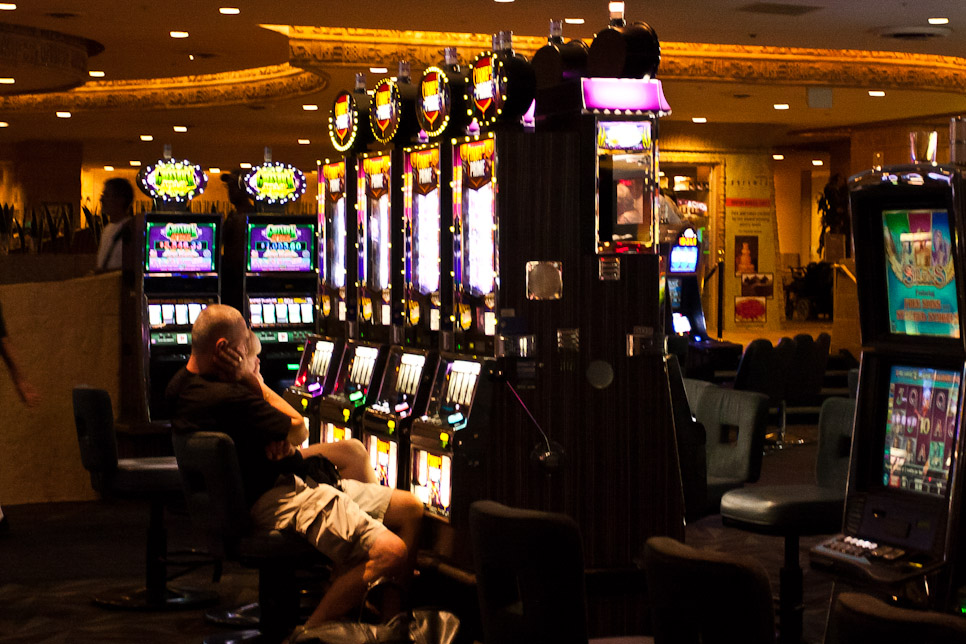 The next day, we drove down The Strip to our second hotel, Stratosphere Las Vegas. Here is the MGM Grand: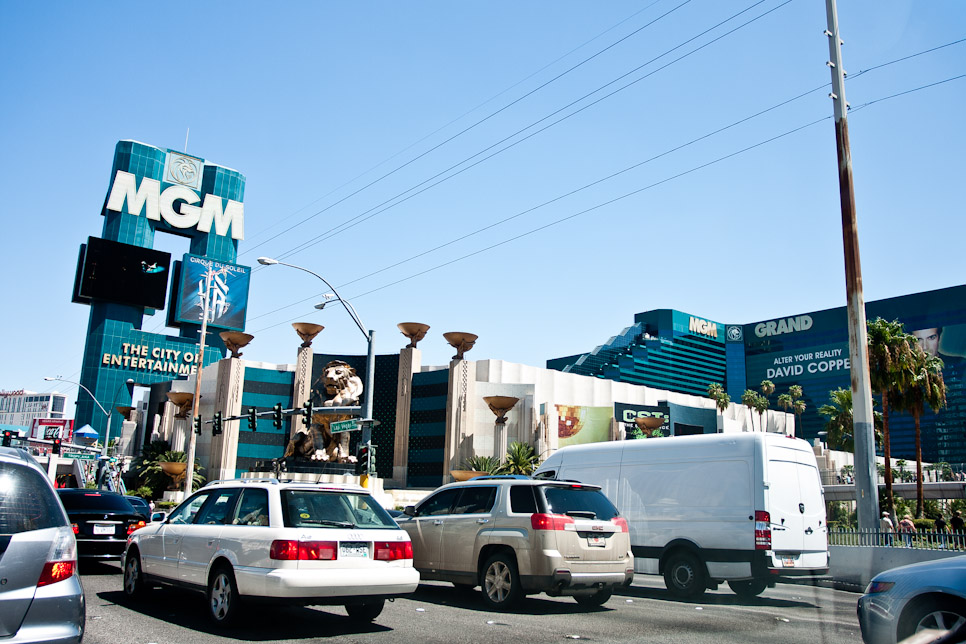 And here is New York New York (yes, all that is a hotel and casino, including the exterior + interior rollercoaster!):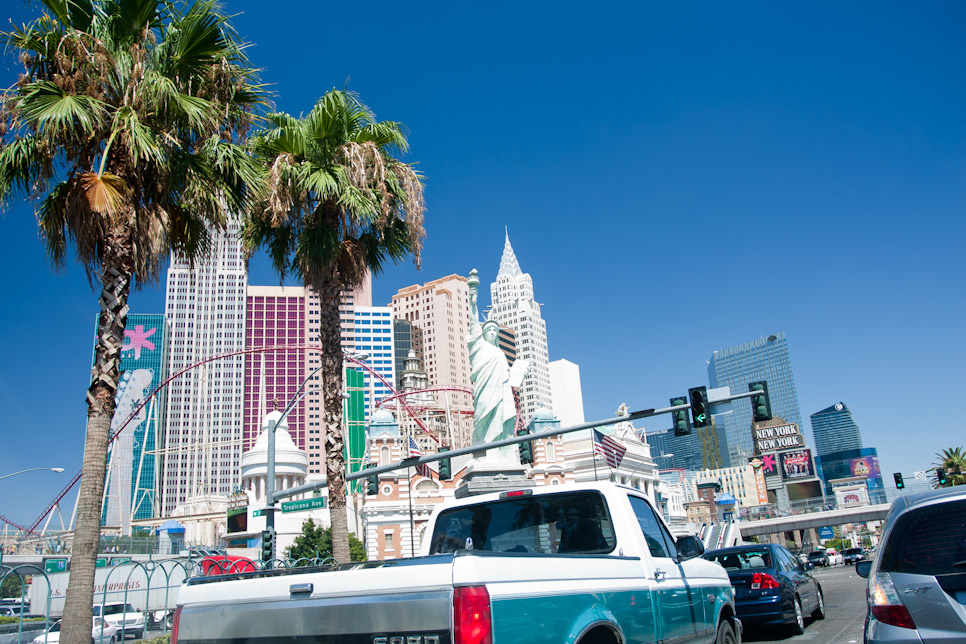 And here is the view from our second hotel: yes, much better!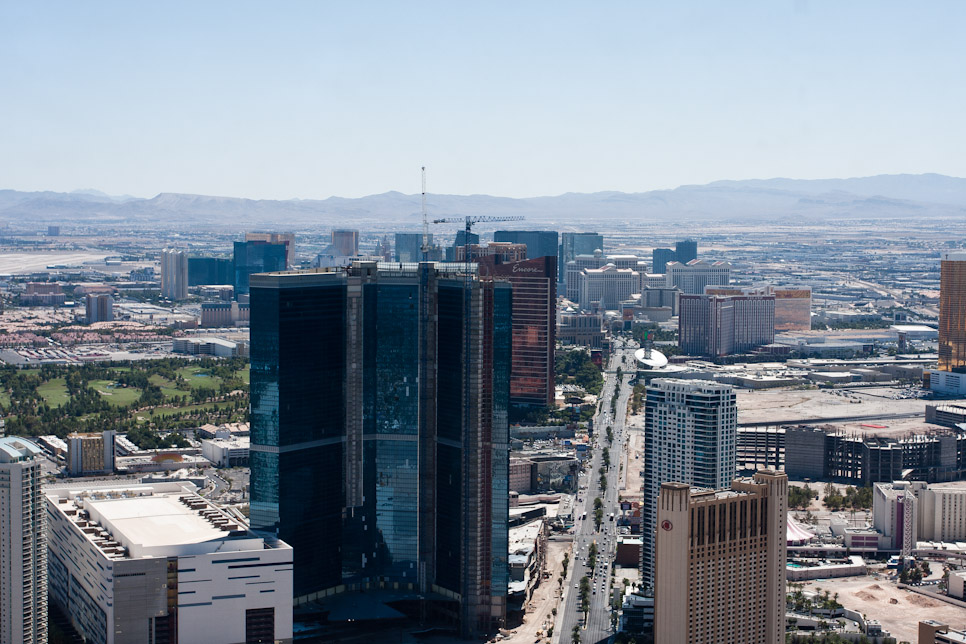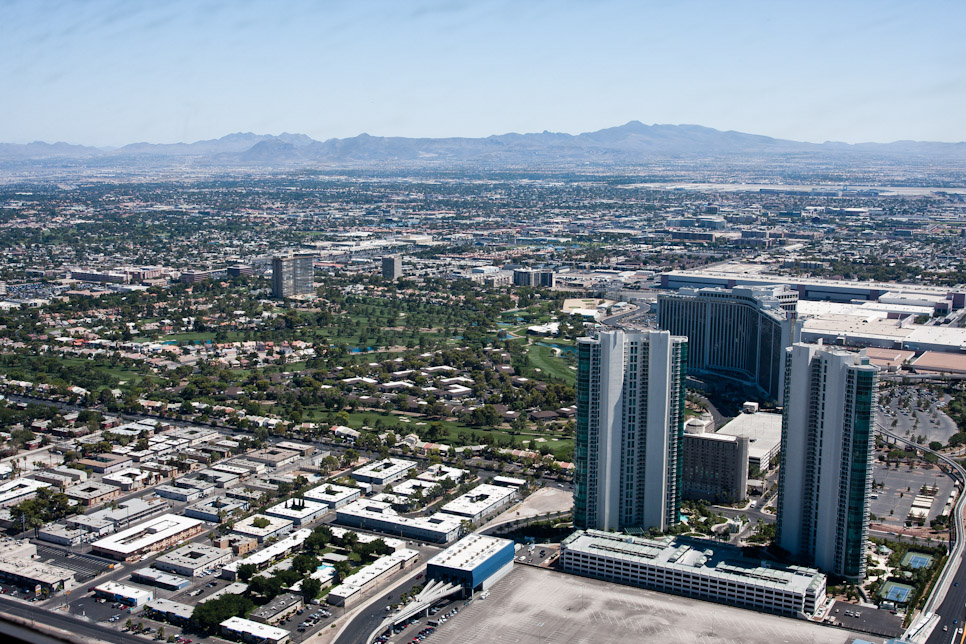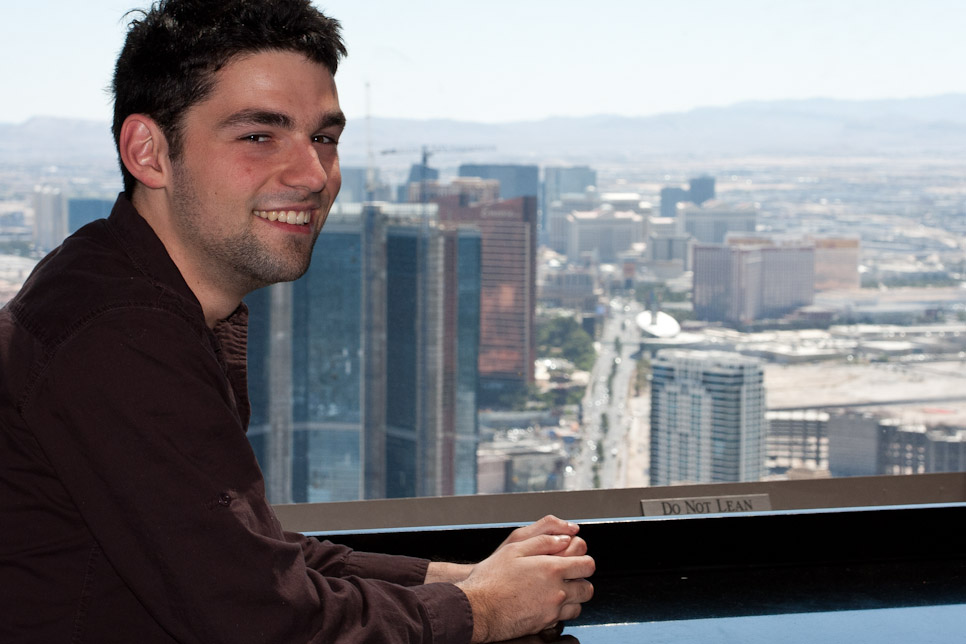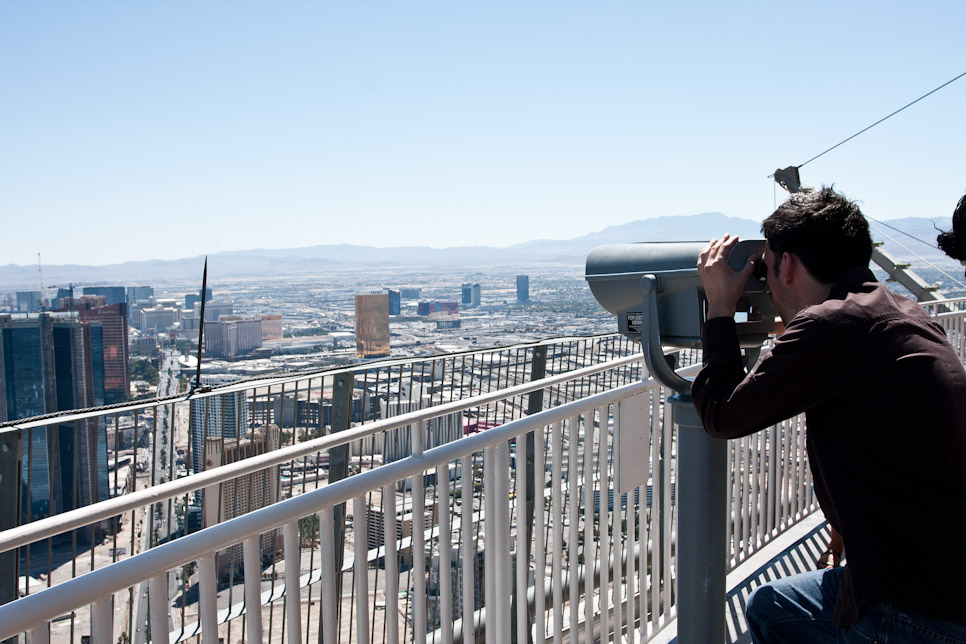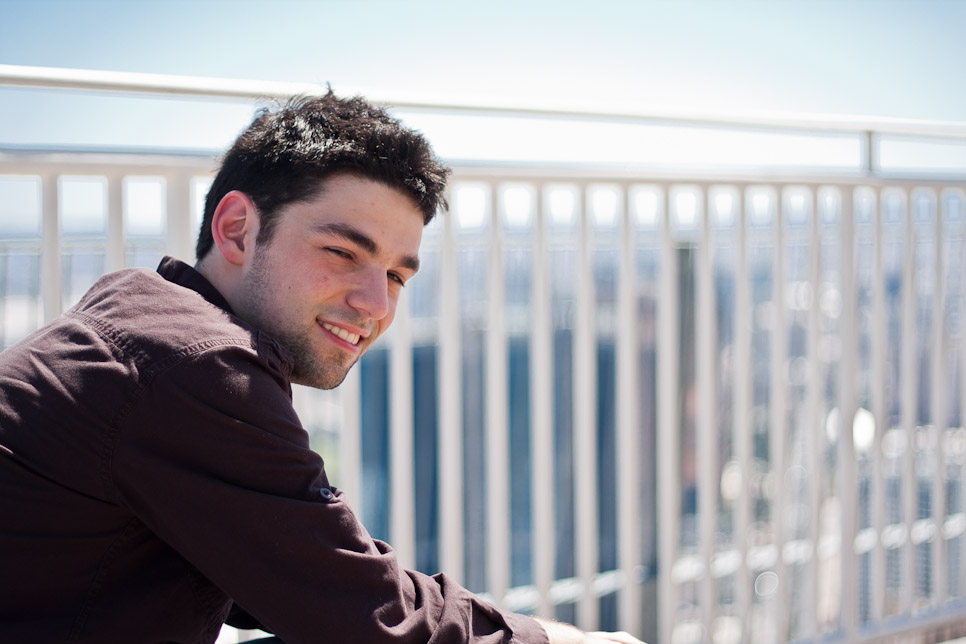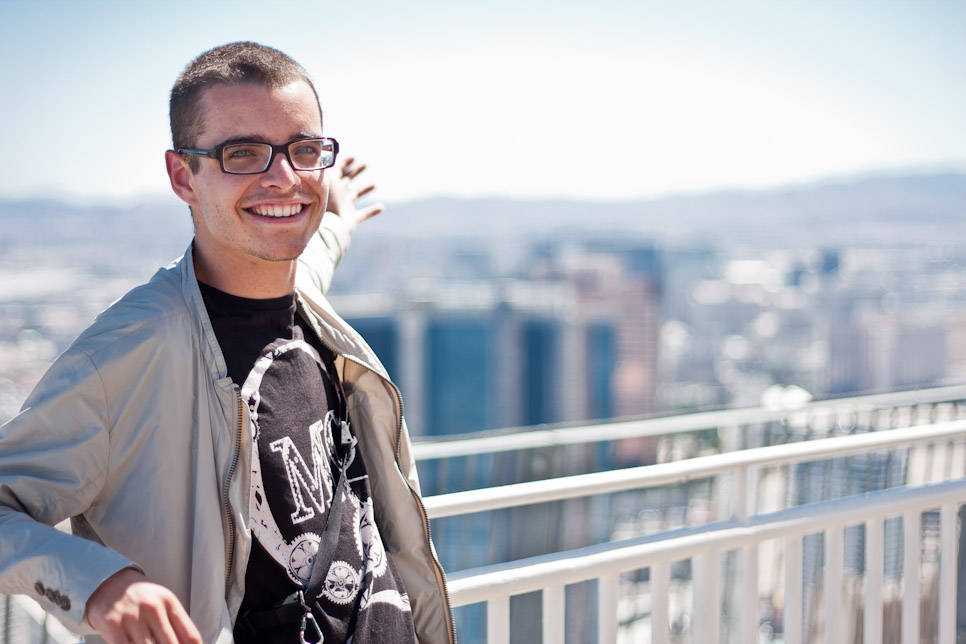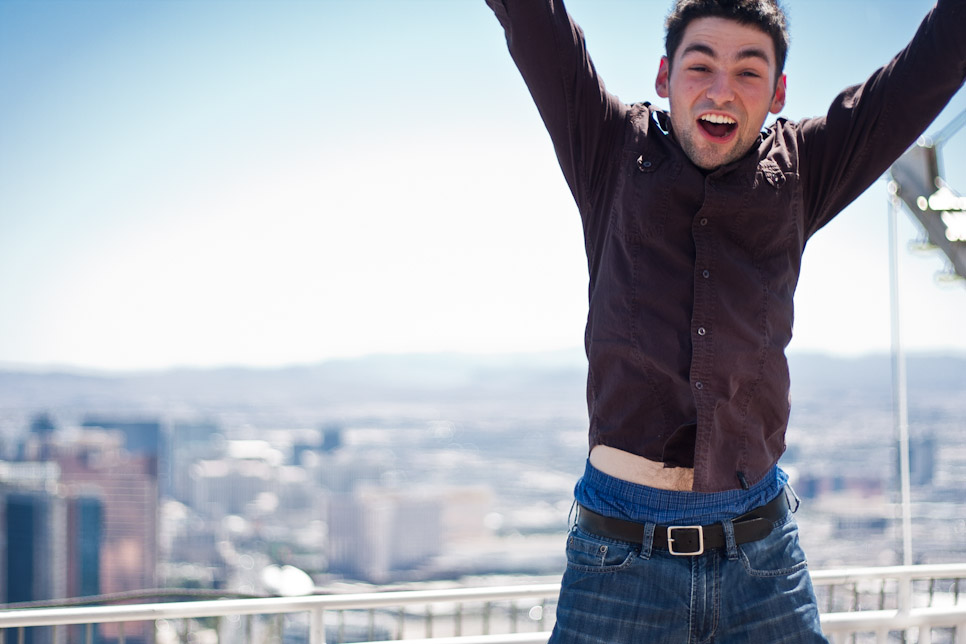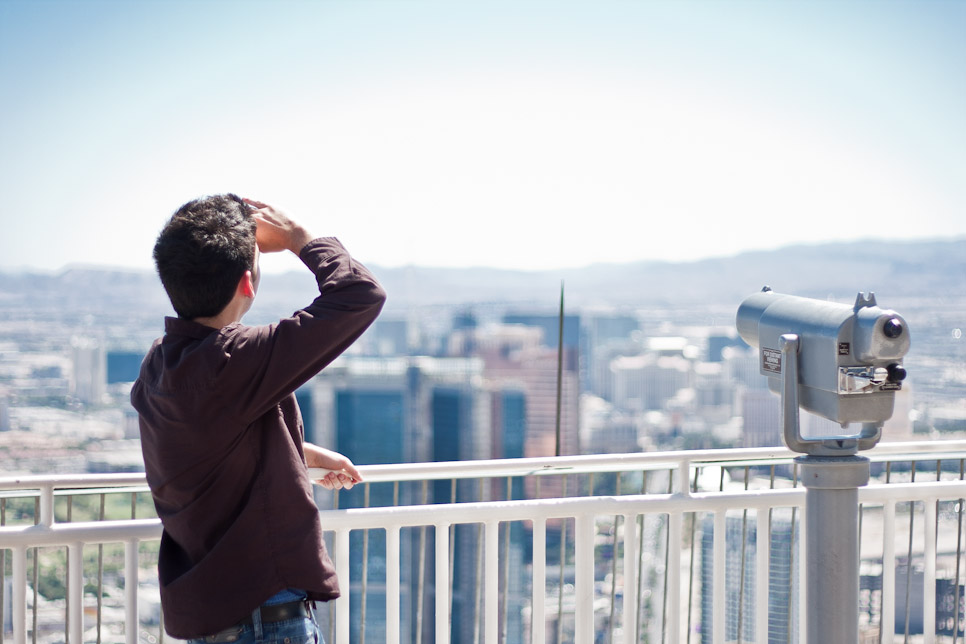 Photobombed again!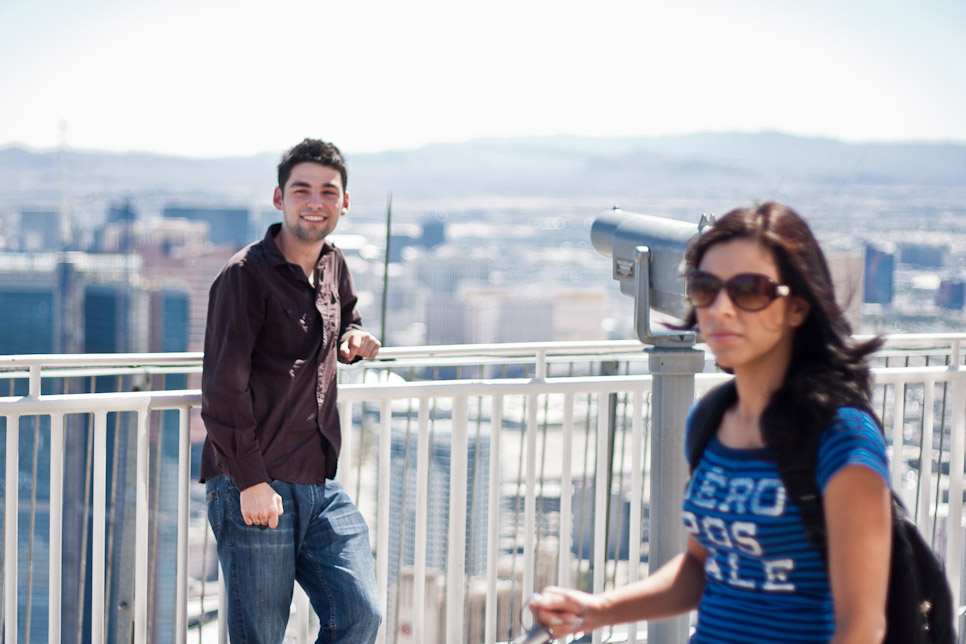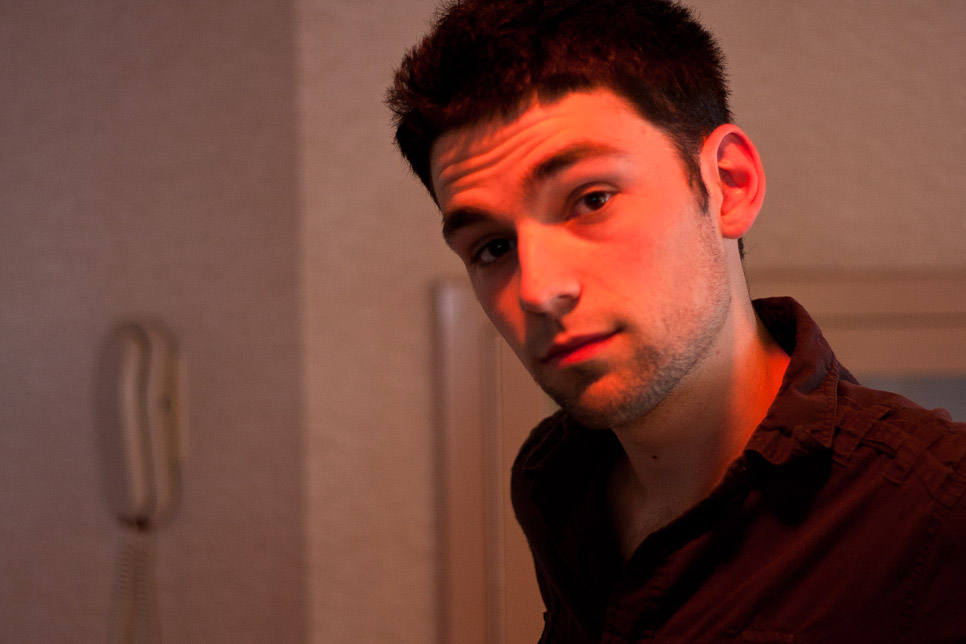 On our way back to The Strip, we hit a lion and I took a picture of it on my windshield: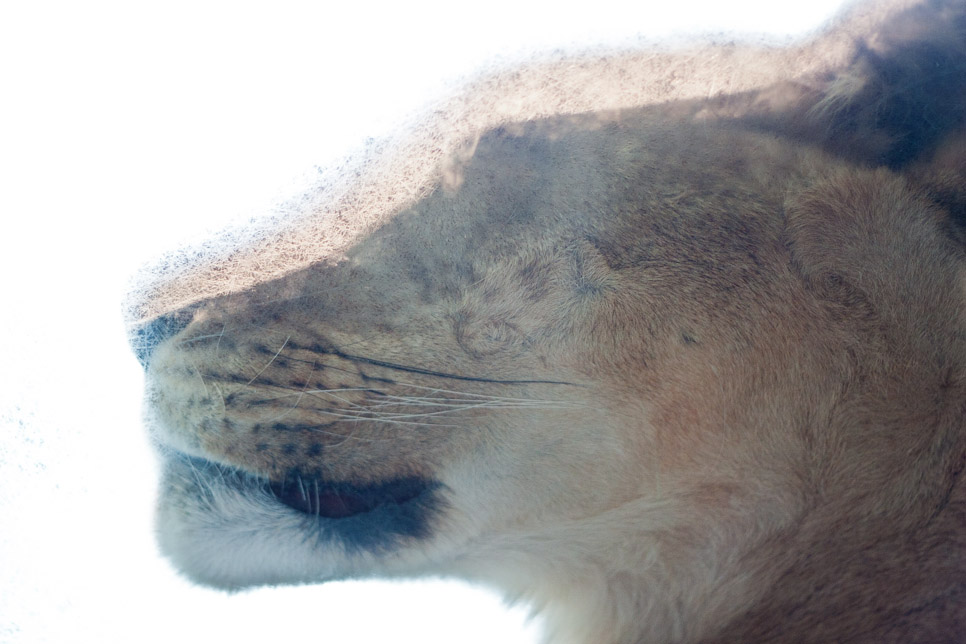 There's one of MGM's lion statues: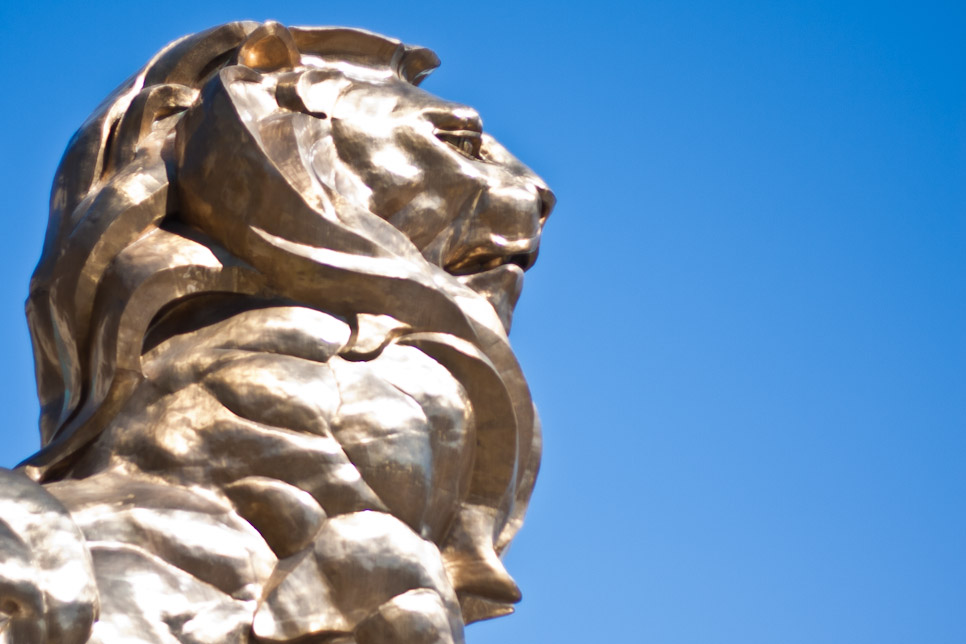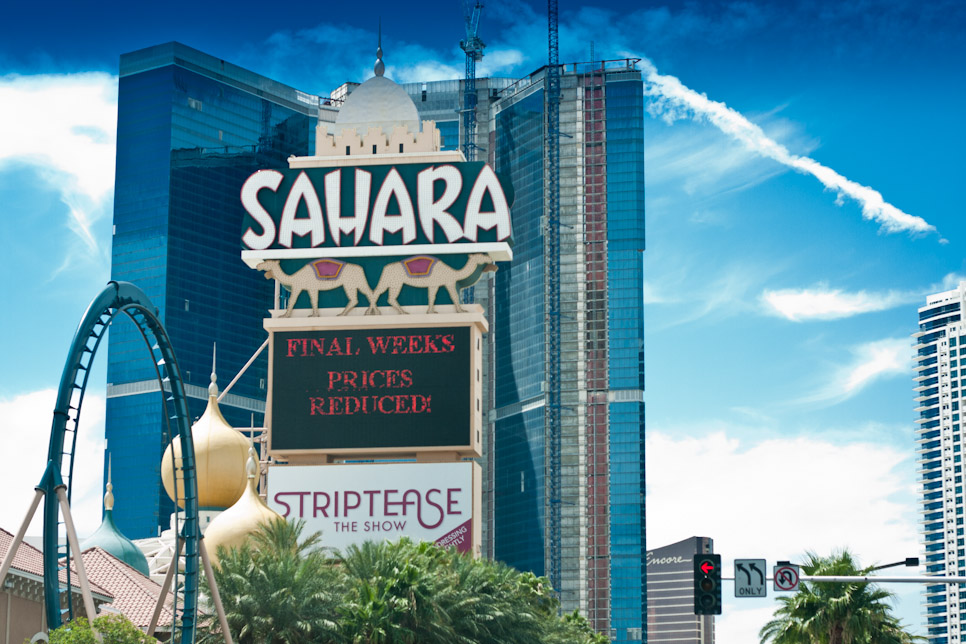 That's all the pictures I got in Vegas! We also went to see Cirque du Soleil, but of course we weren't allowed to take pictures. Stay tuned for our next adventure: the Grand Canyon! Coming soon!