Horseback riding in Lake Louise (part 1)
Instead of spending more time in Calgary (which, to be fair, does seem to be an interesting city), I had a horseback riding day planned around Lake Louise. I'm really glad I decided to do that! The place is one of the most beautiful I have seen in the world so far…
Here's my car parked in front of the ski lodge, an hour away from Lake Louise. The Canadian Rockies are truly remarkable, but I think my pictures don't do them justice: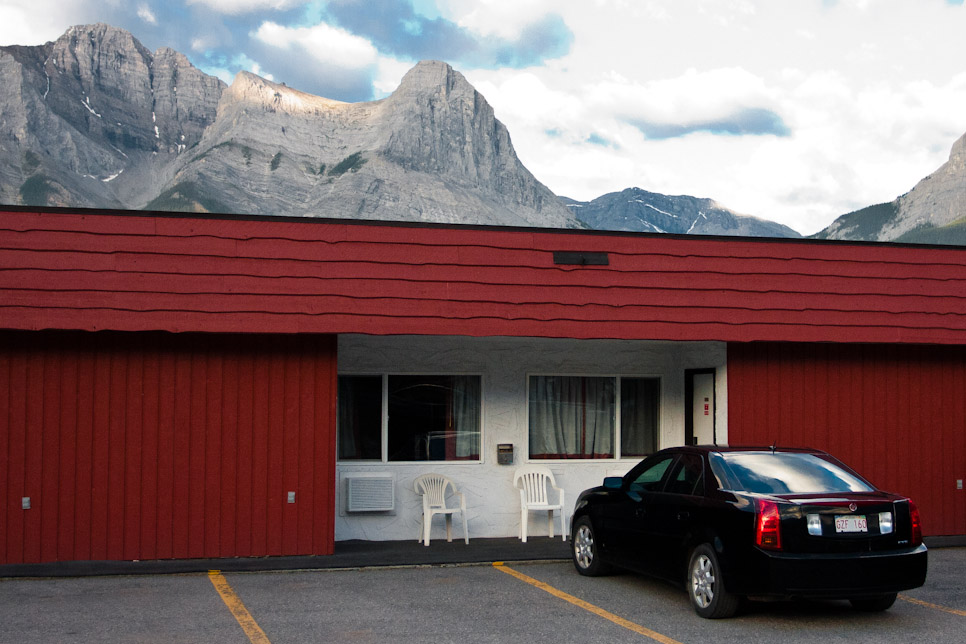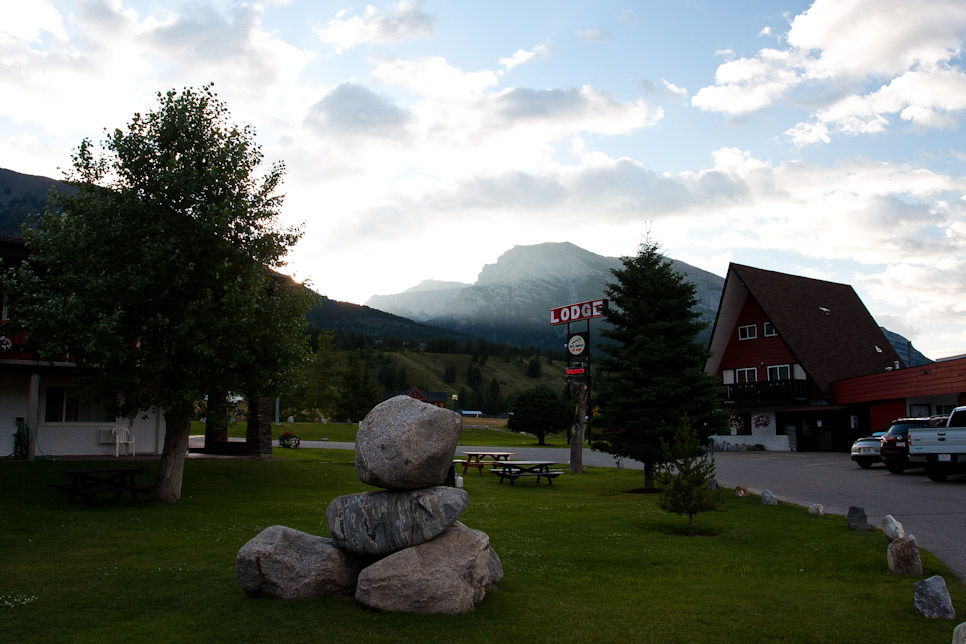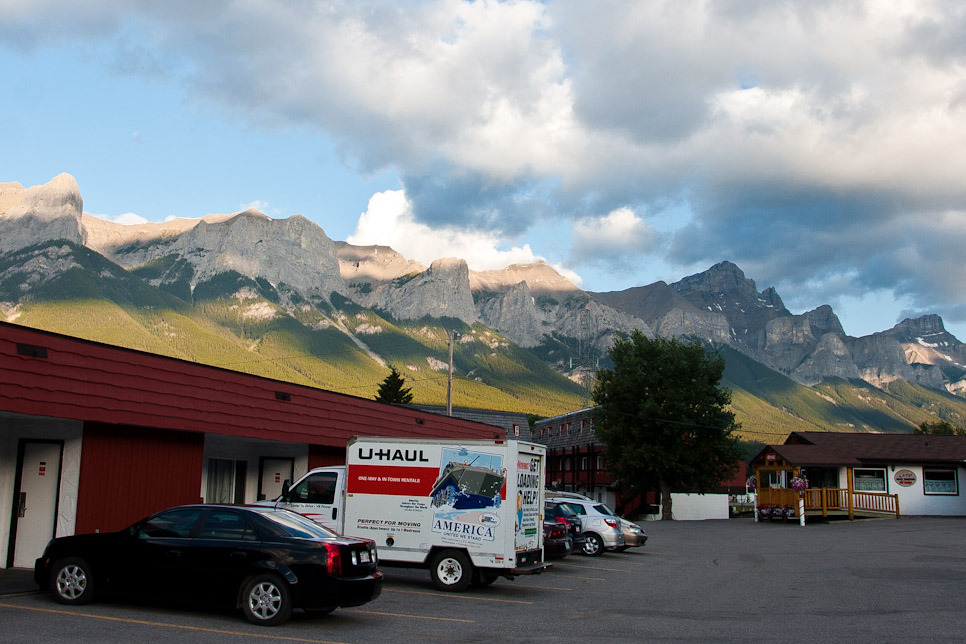 Here I am early in the morning driving to Lake Louise: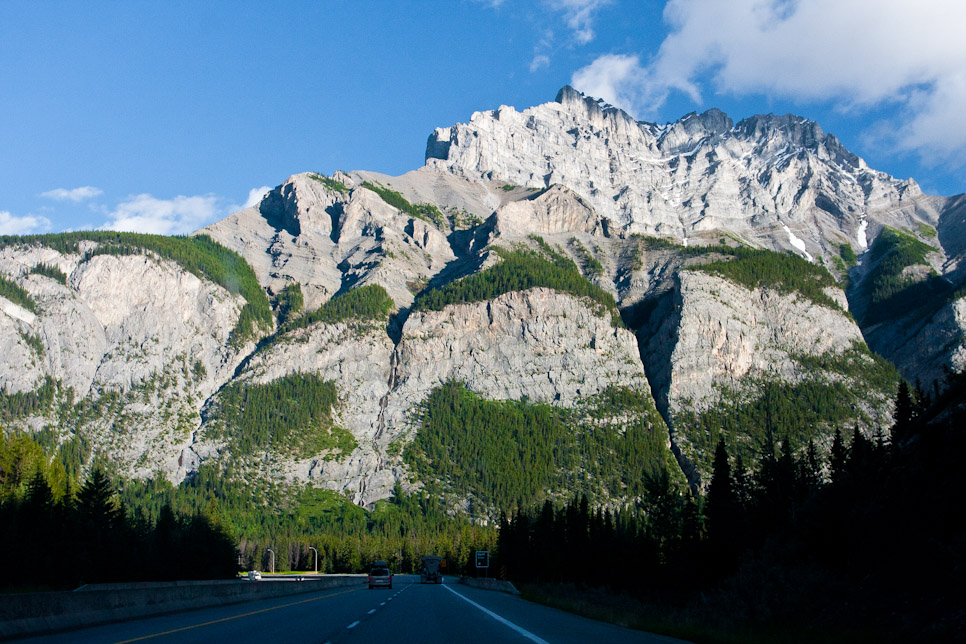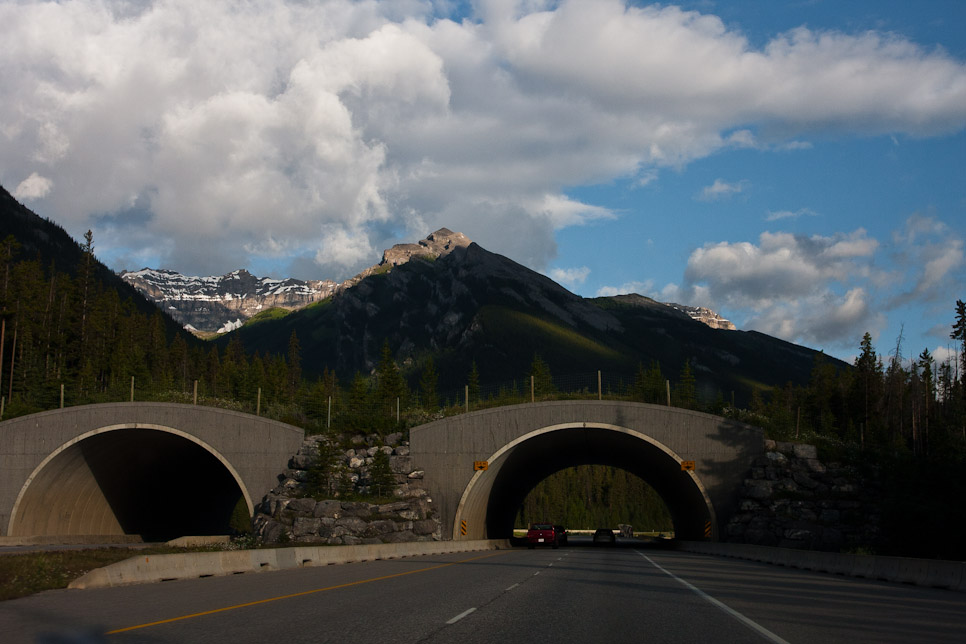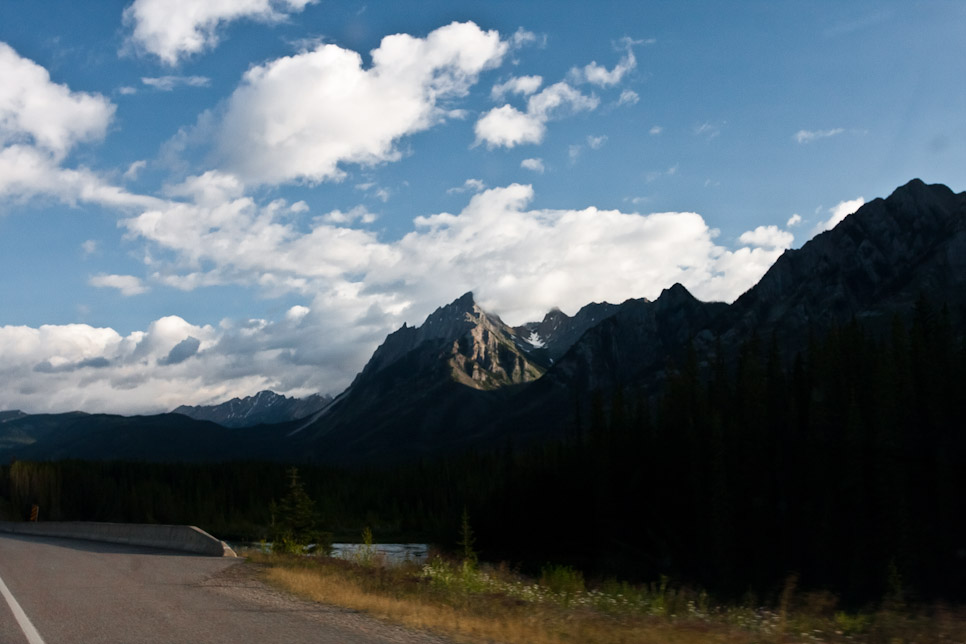 This is the place that did the horseback riding tours. I was extremely lucky because there was only one other couple who had booked the same five-hour tour as me, and they never showed up, so I got a private ride up and down the mountains!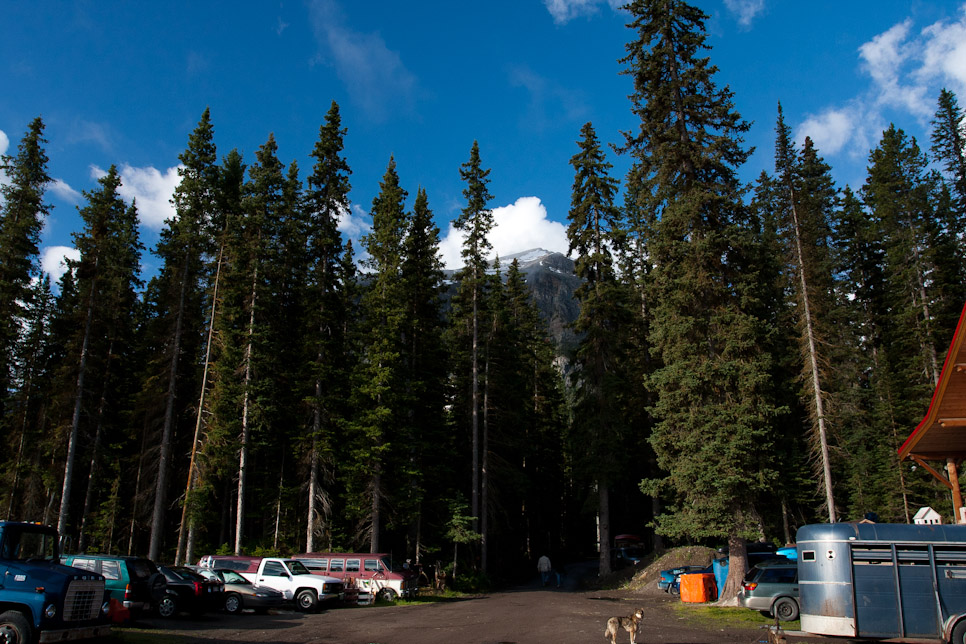 Beautiful dog that has nothing to do with my story. But every good picture is good.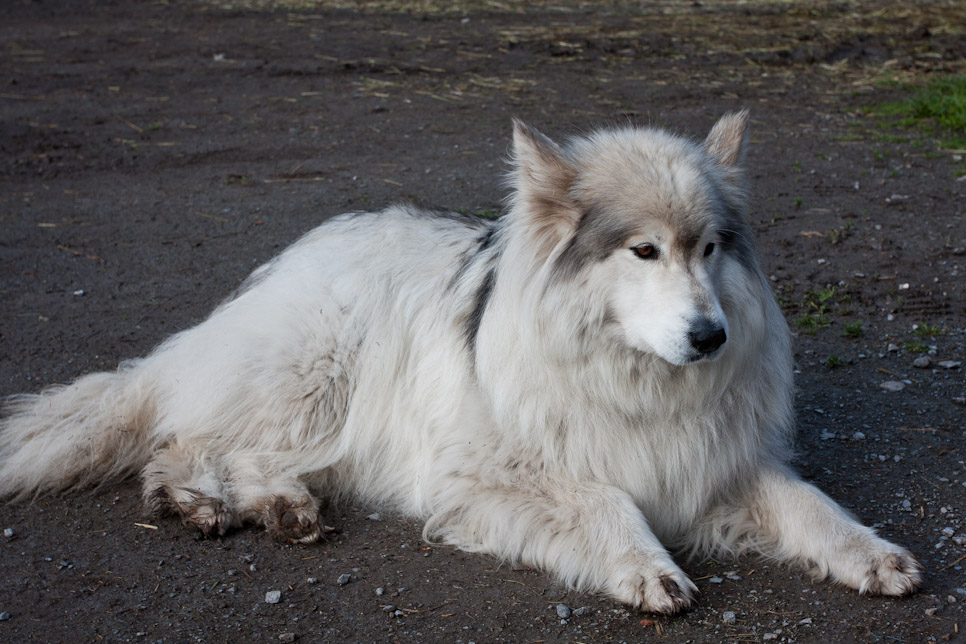 This is Queenie, my horse for the day! She was really nice, though I must say she was a bit lazy.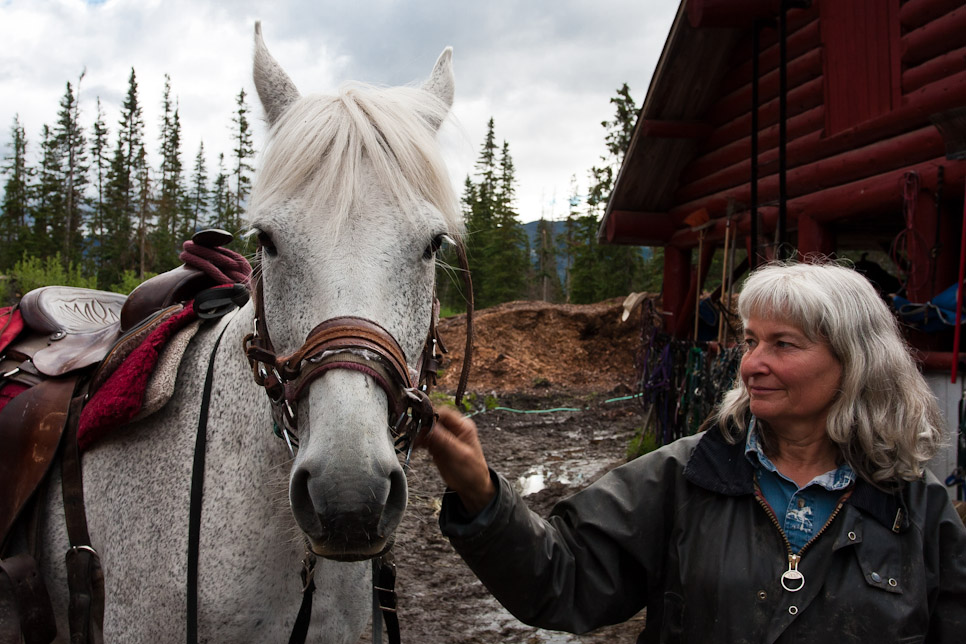 Thank god for my Black Rapid RS-Sport camera strap! Thanks dad! It really makes carrying my stuff around easy.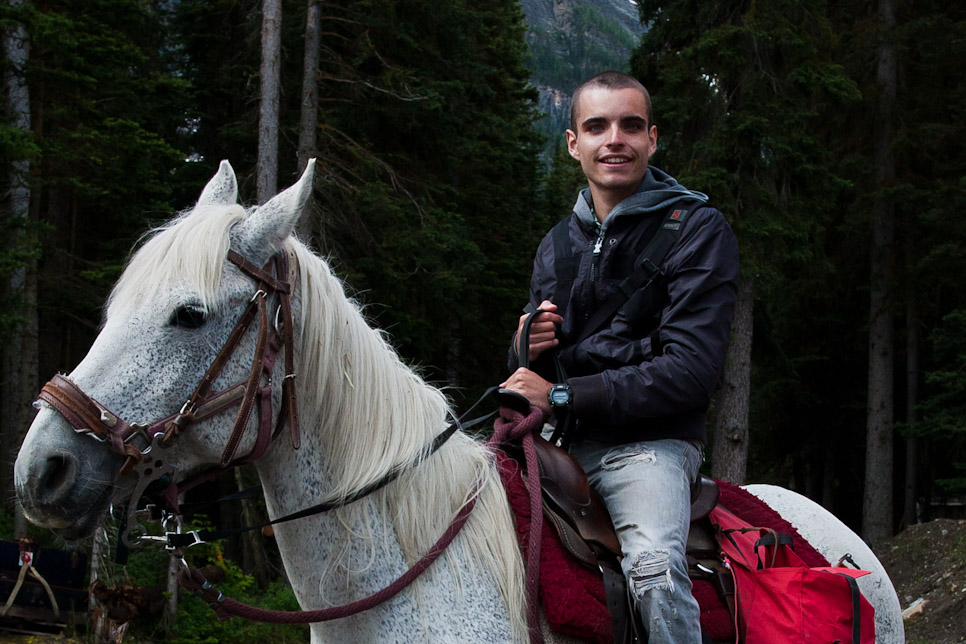 Here's another tour following behind us. These guys didn't go as far as me, but we did get to chat a bit. I found out they were Russians, and spoke French better than English. Cool!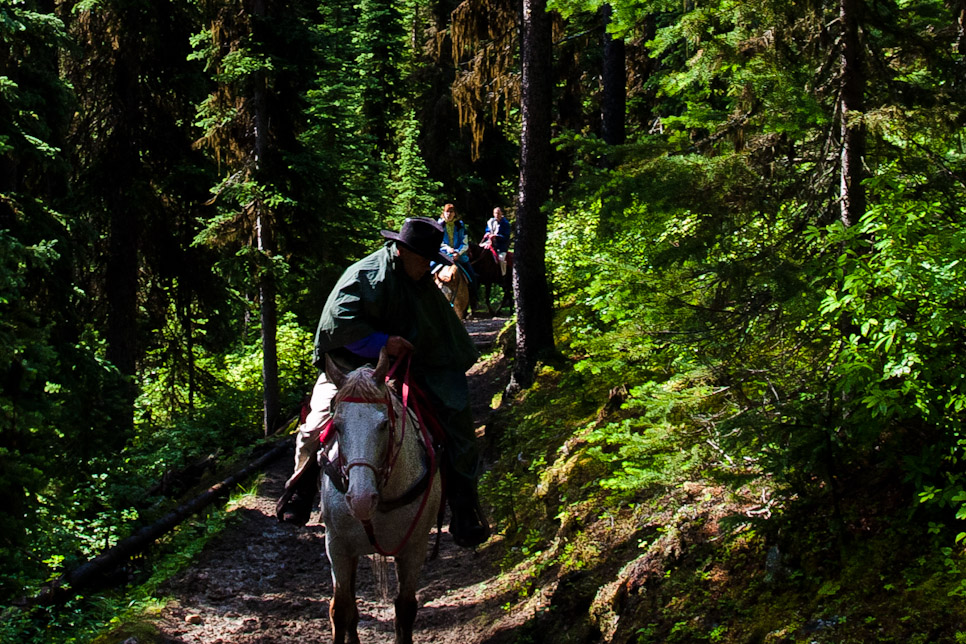 Like I said: Lake Louise is a remarkable place. However, when I was there, there was a ridiculous amount of fog and haze, so it wasn't the best day for taking pictures. That's okay, I had polarizers on all my lenses and still managed to take some nice shots.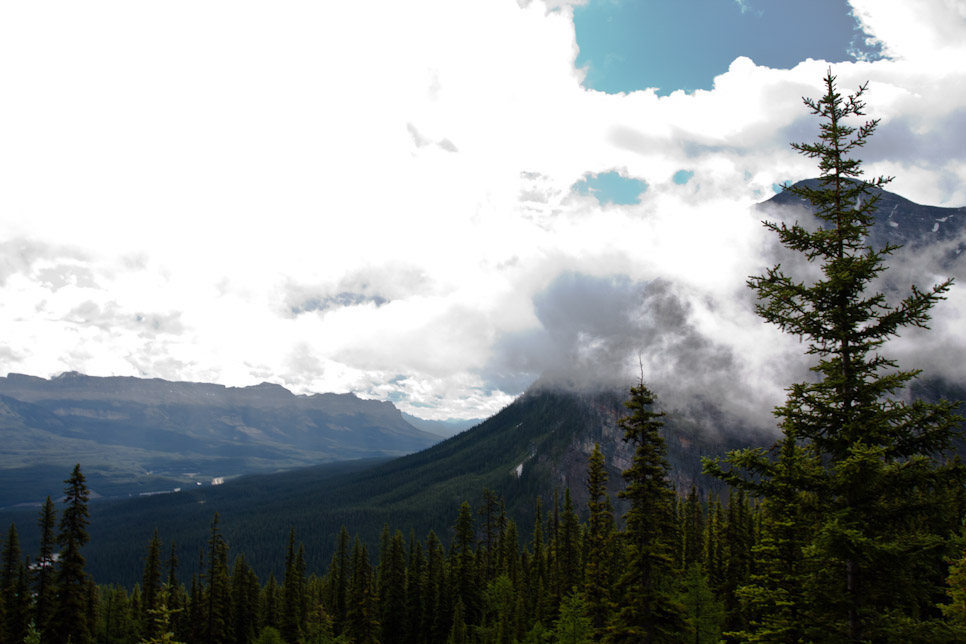 You'll see this girl on a lot of my pictures: she was my guide and she did a great job! I had lots of fun: by the end of the day, though my weak knees were getting quite sore, I was seriously considering buying myself a horse one day. I still am: I'm really glad I tried this.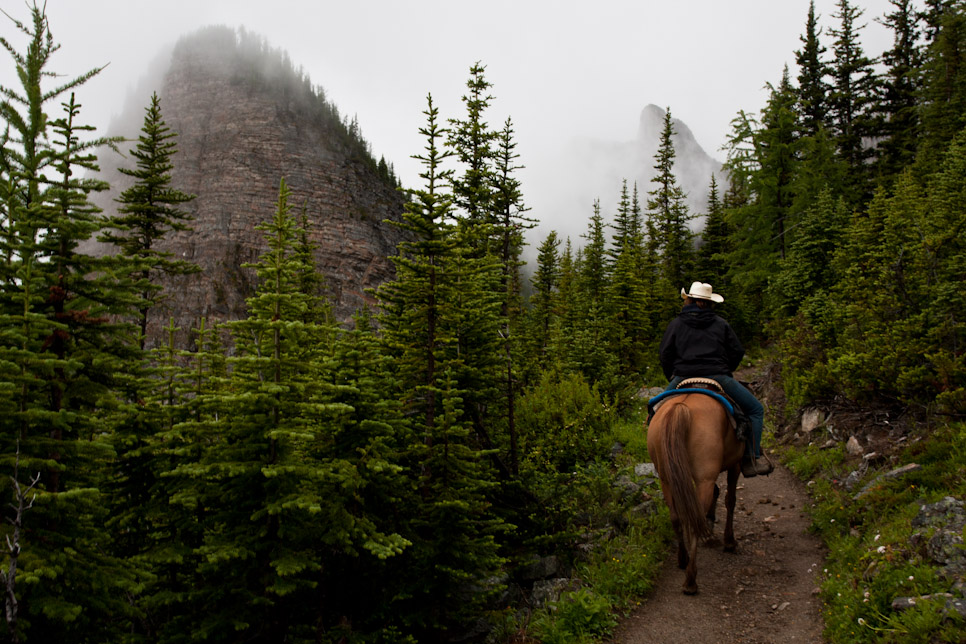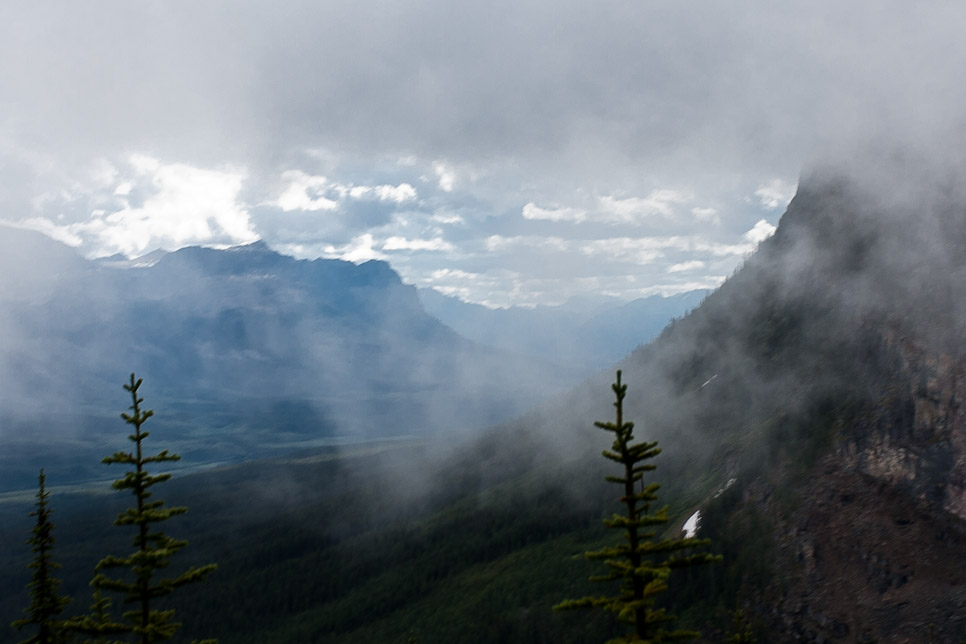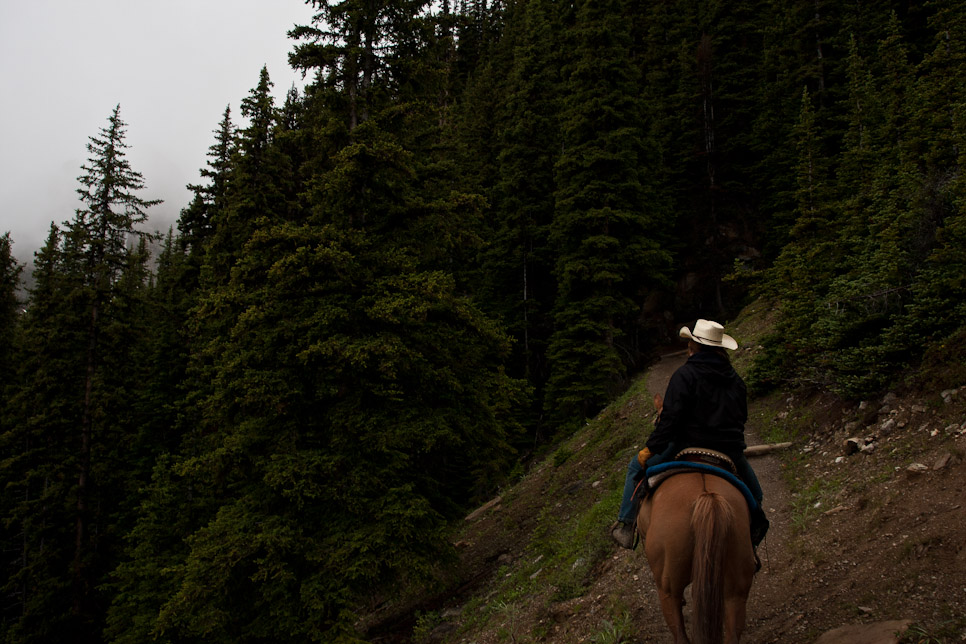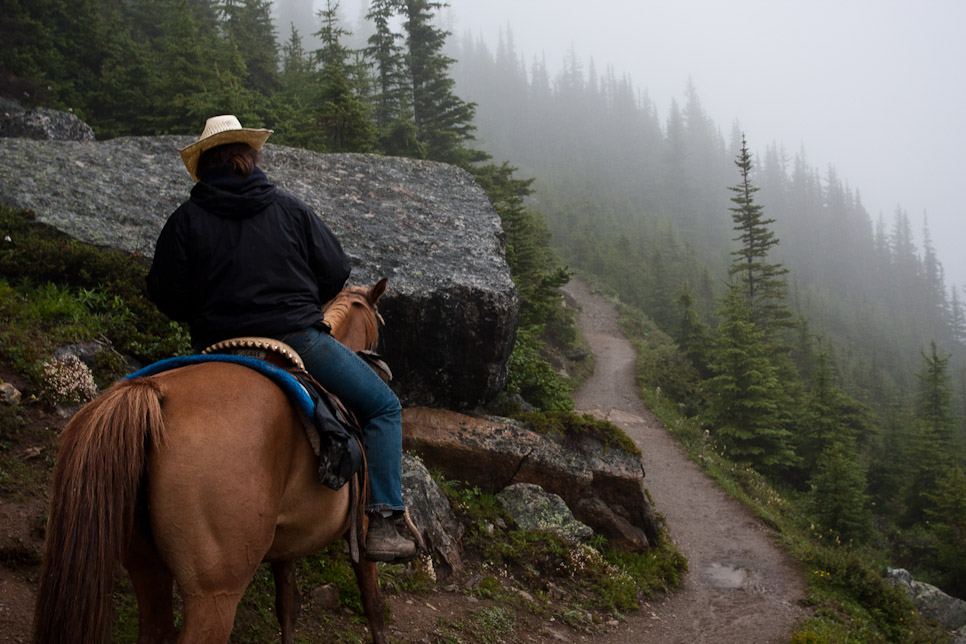 This is the much famed Lake Louise. Truly breathtaking! This was not the best angle for pictures, but it does show much of the area. Every time I reached one of the best spots it seemed the fog got denser.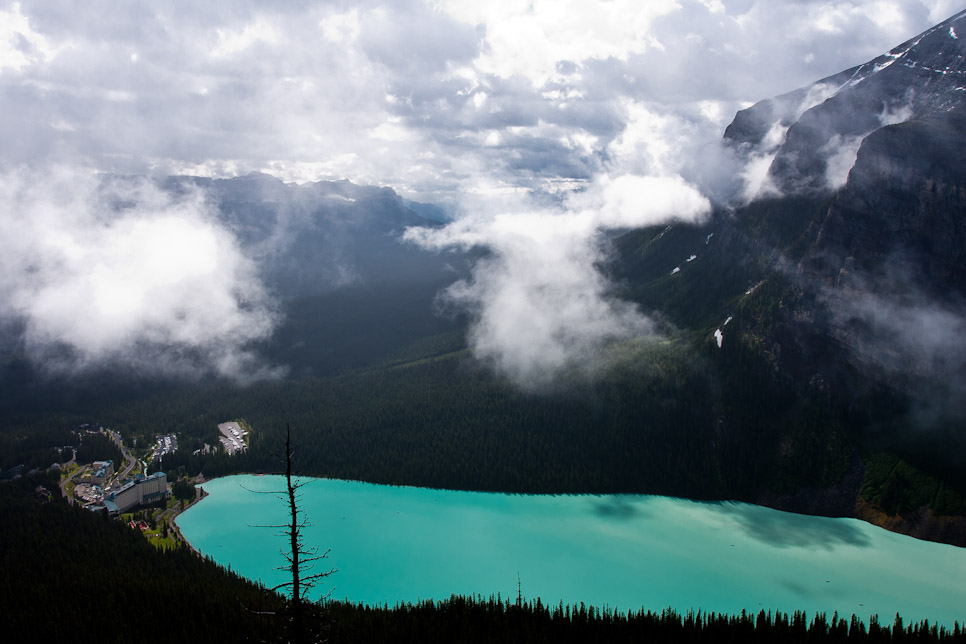 This picture doesn't really show it well, but I was really dangling on the edge of the (really high) cliff.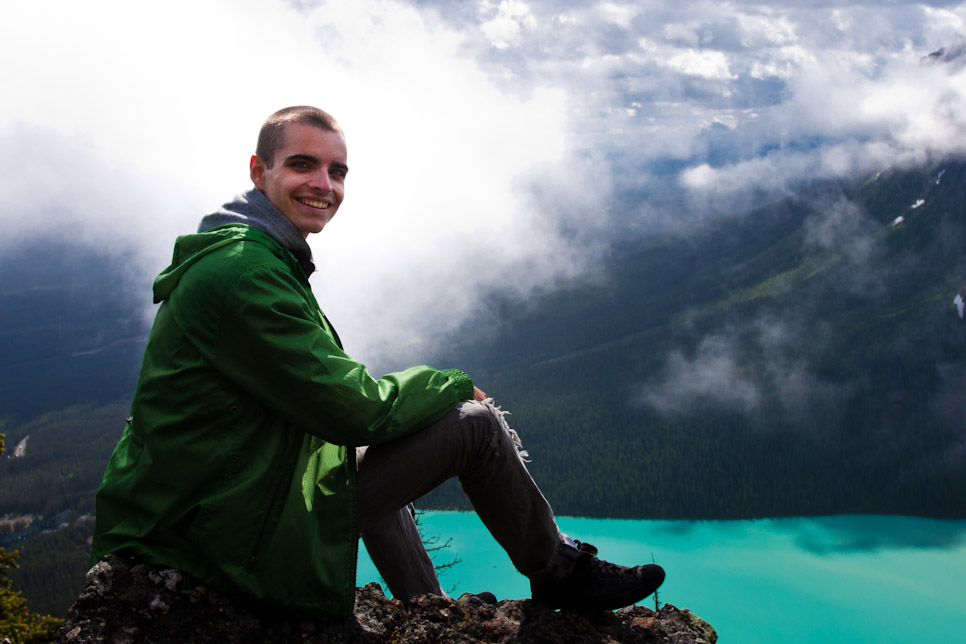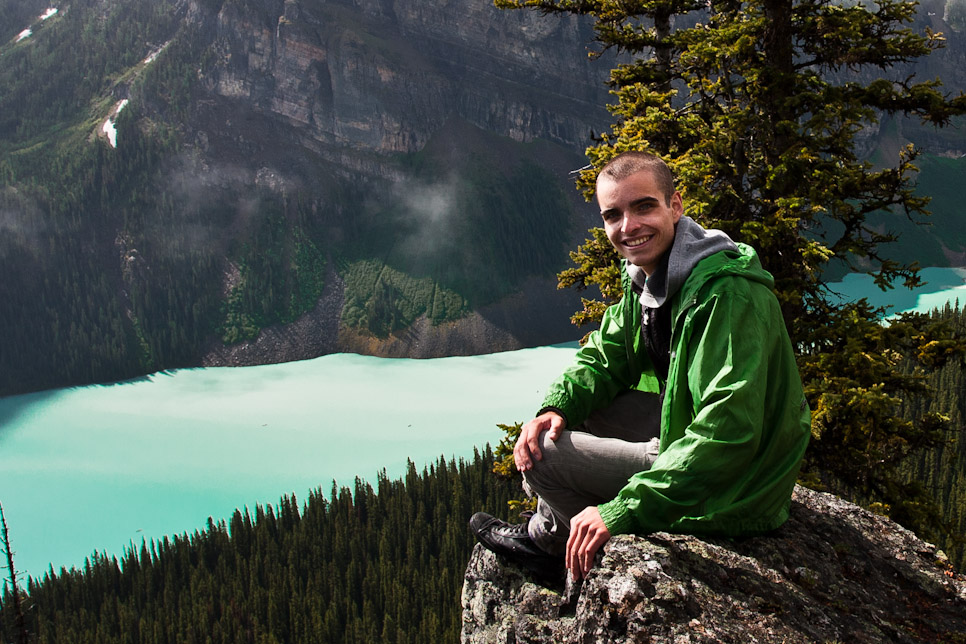 This hotel has rooms starting at 500$ a night. Well… it is a nice spot after all.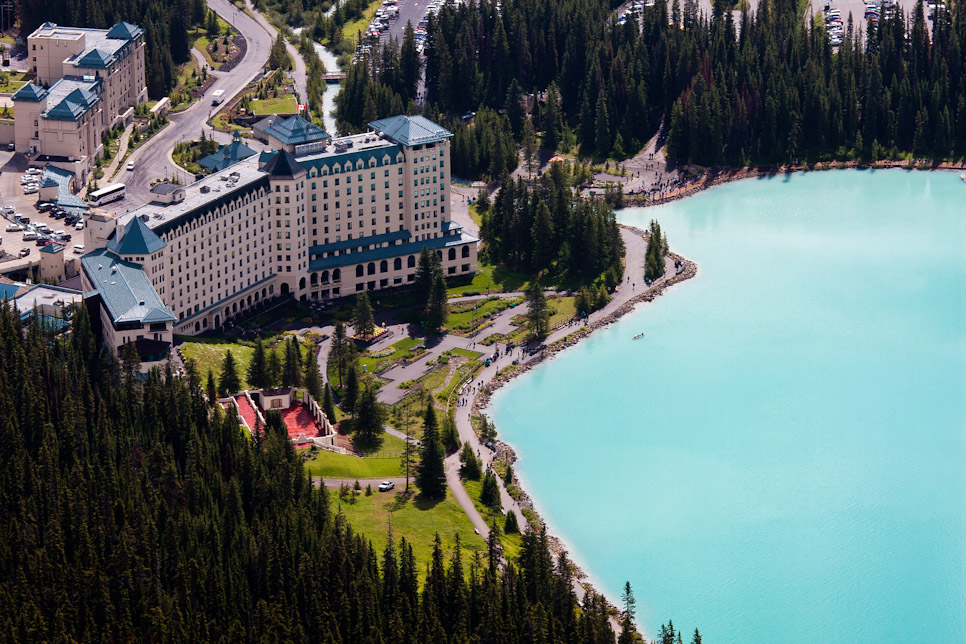 Glaciers like this are all over the place. Once again, you can only take it in when you are standing right there in front of it: pictures don't do them justice.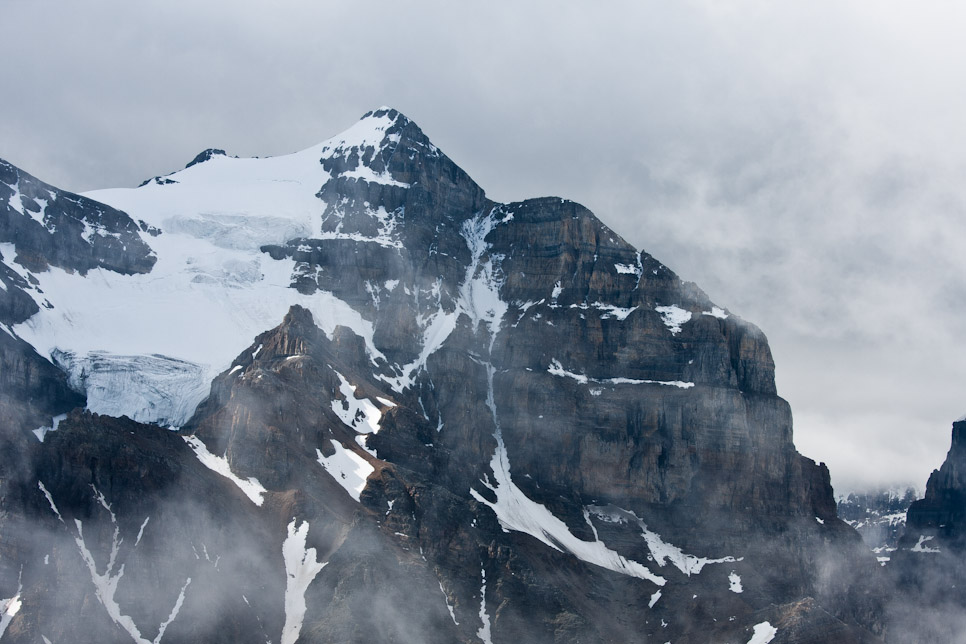 From the top of the mountain I could see some impressive waterfalls, which I would later visit.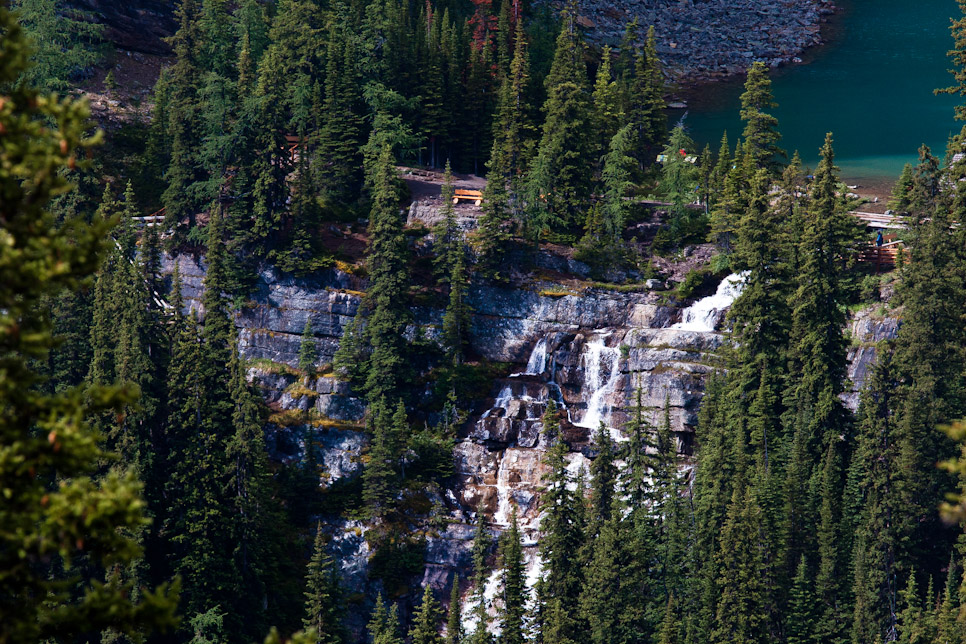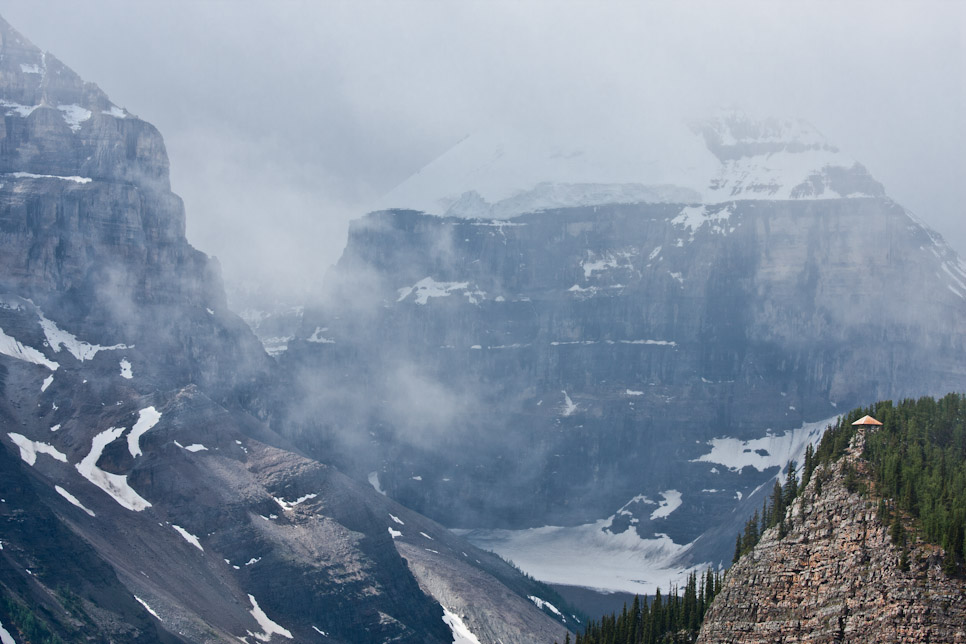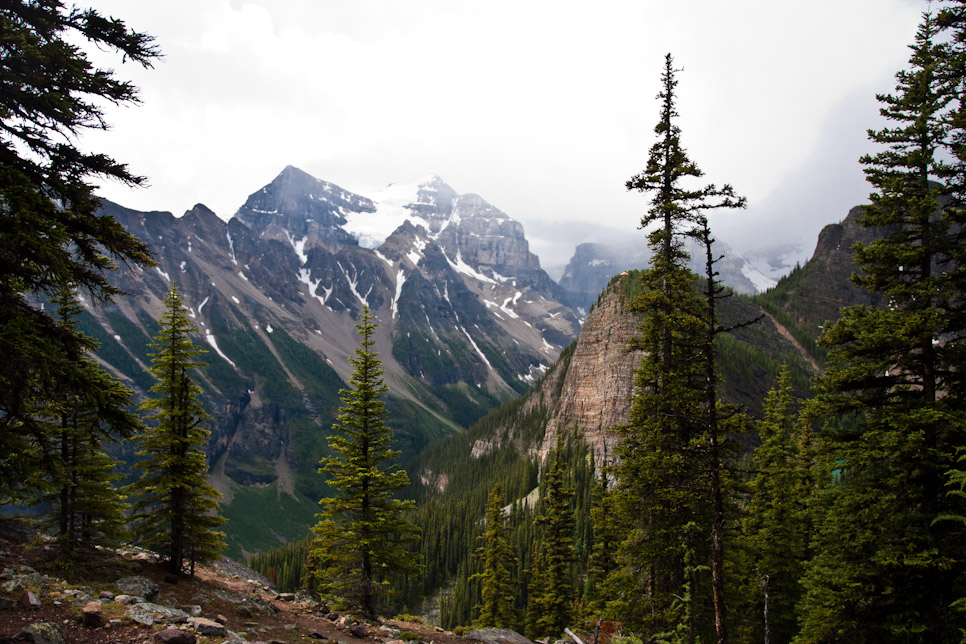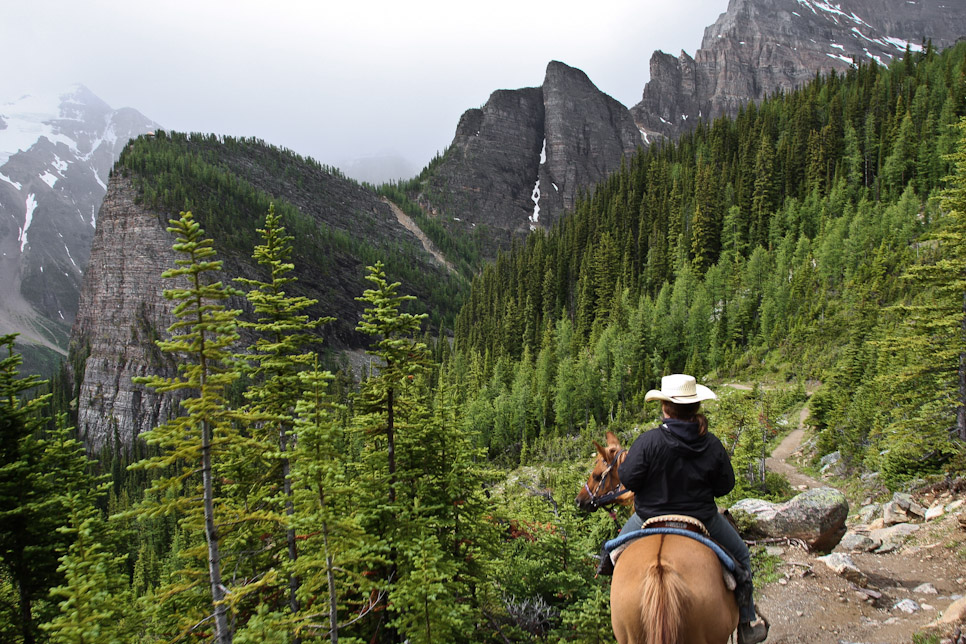 This is once again Lake Louise in the valley: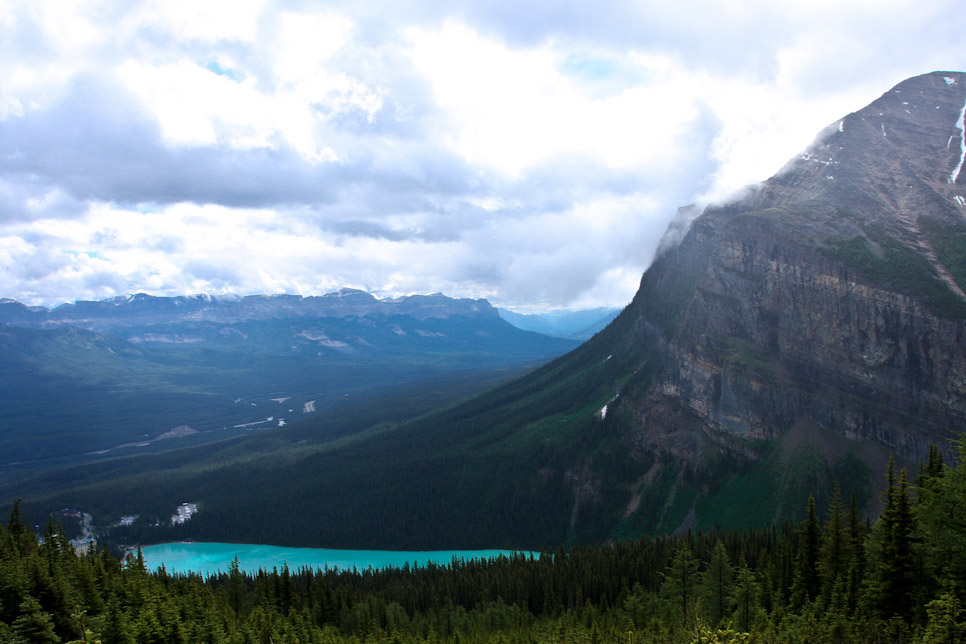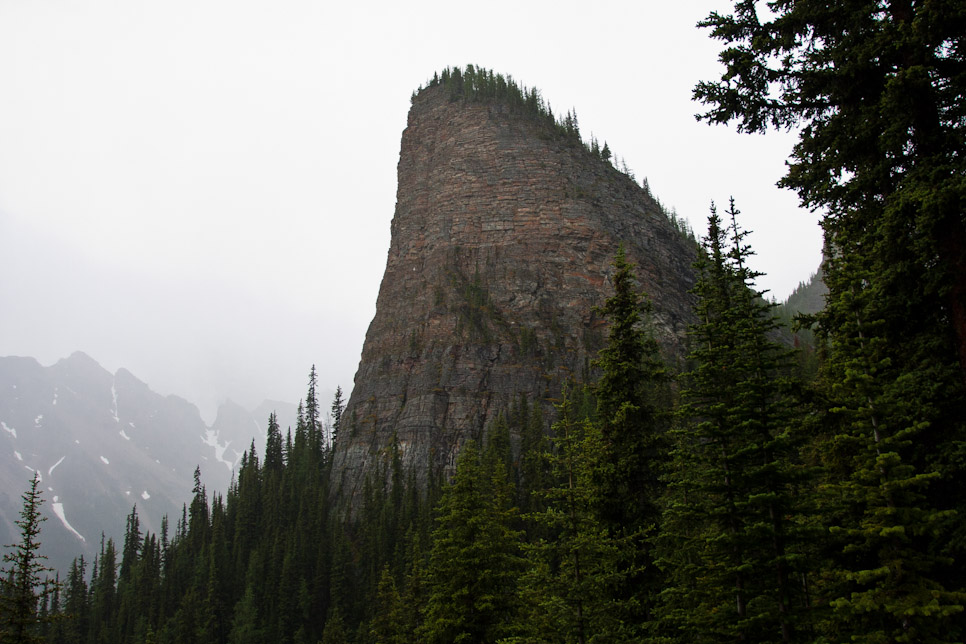 I found my russian friends climbing up the waterfalls I had seen earlier. It seemed like a lot of fun, so I went myself to take pictures up close! Thank god for my waterproofing gear.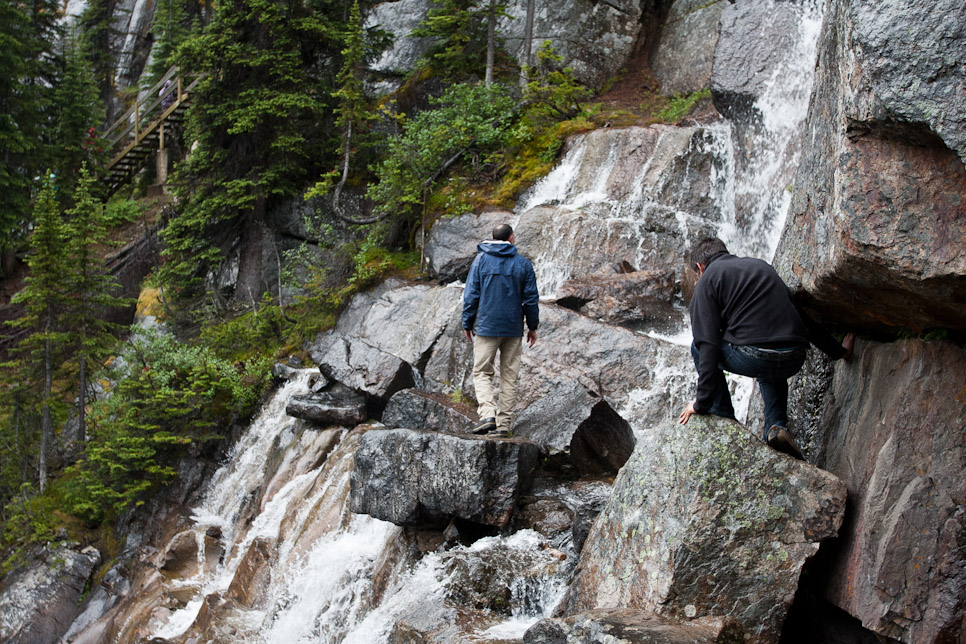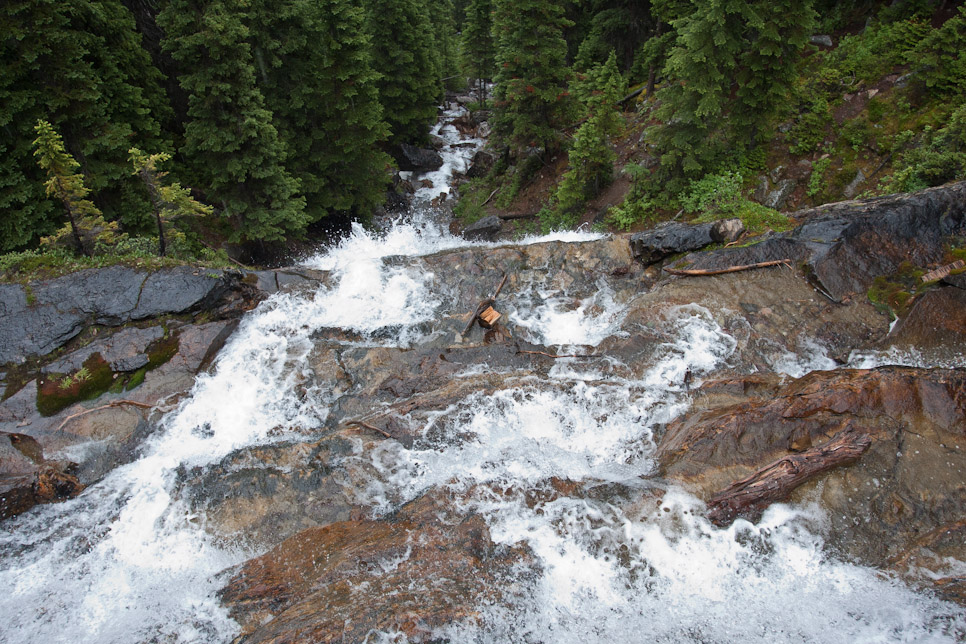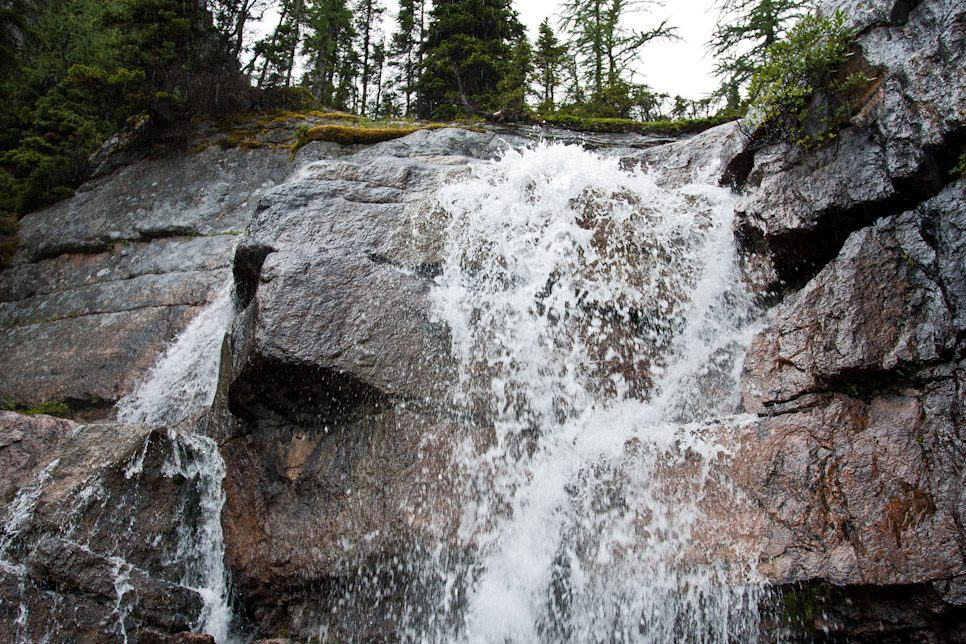 Stay tuned for the rest of my pictures! I will post them shortly: once again, I have to split them up because I have too many.