From Montreal to Chicago and up Willis Tower
I left Jean's place early in the morning and realized I didn't have anything for breakfast, so I stopped at a Metro in Montreal to get some dry cereal (I can't really buy soy milk because I'm on the road pretty much 24/7), and some water to make it less dry.
There was a big accident on the highway between Montreal and Toronto. I hope no one is seriously injured, but there were lots of policemen, ambulances and officials hanging around at the scene.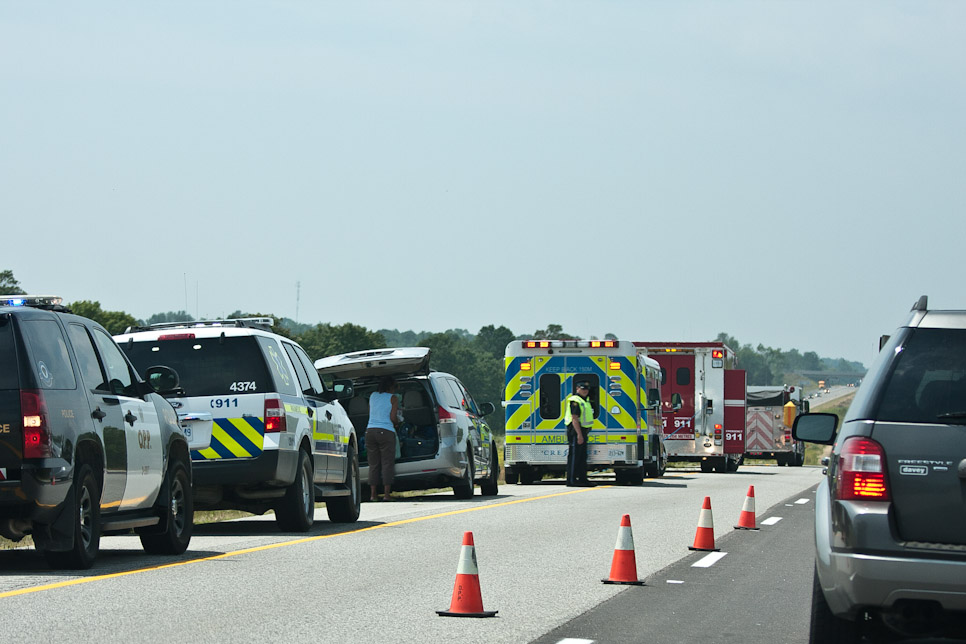 In Ontario, the speed limit is 100 km/h and the maximum speeding fine is for going 150 km/h: immediate roadside vehicle seizure and 10 000$. That's why most people compromize by averaging to 130 km/h.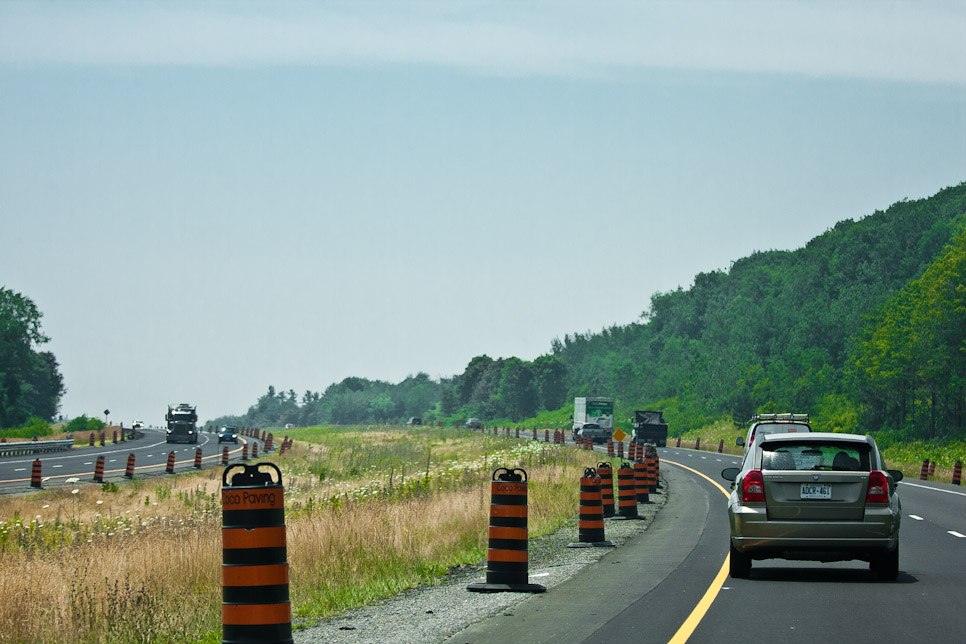 The Ontario highways are really fun: they seem a little more sophisticated than back home (three lane roads are growing on me quite well) but otherwise the scenery is still Canadian. More flatness, different foliage, different rocks, more power lines, more stuff.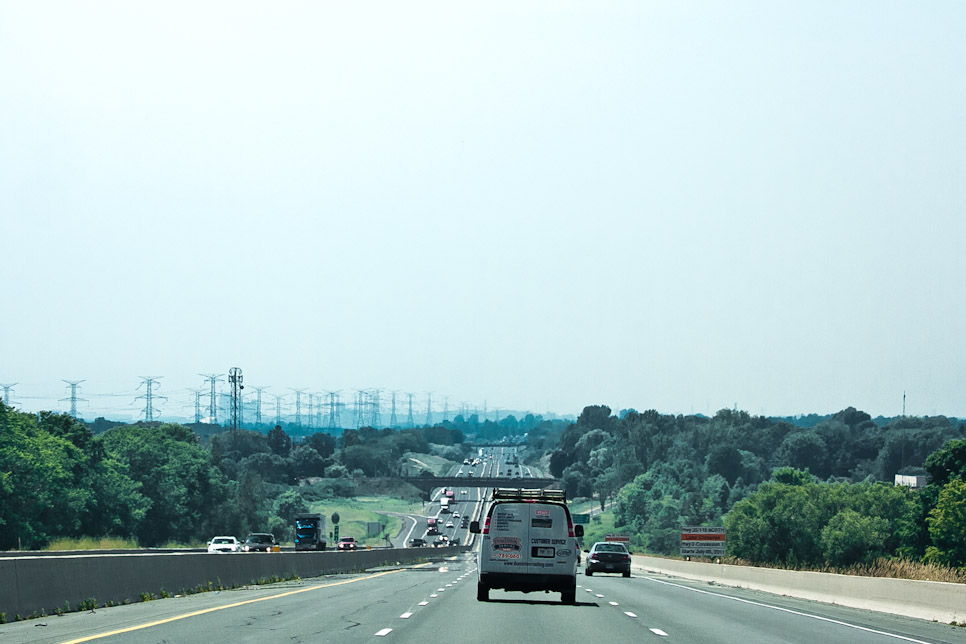 I dare you to try counting the number of lanes.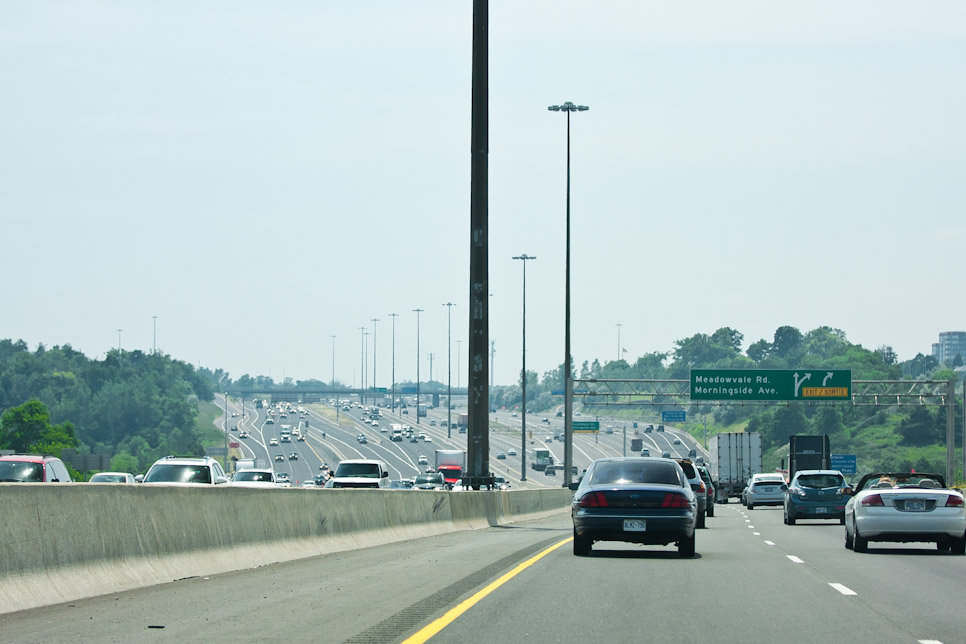 Nearing Toronto!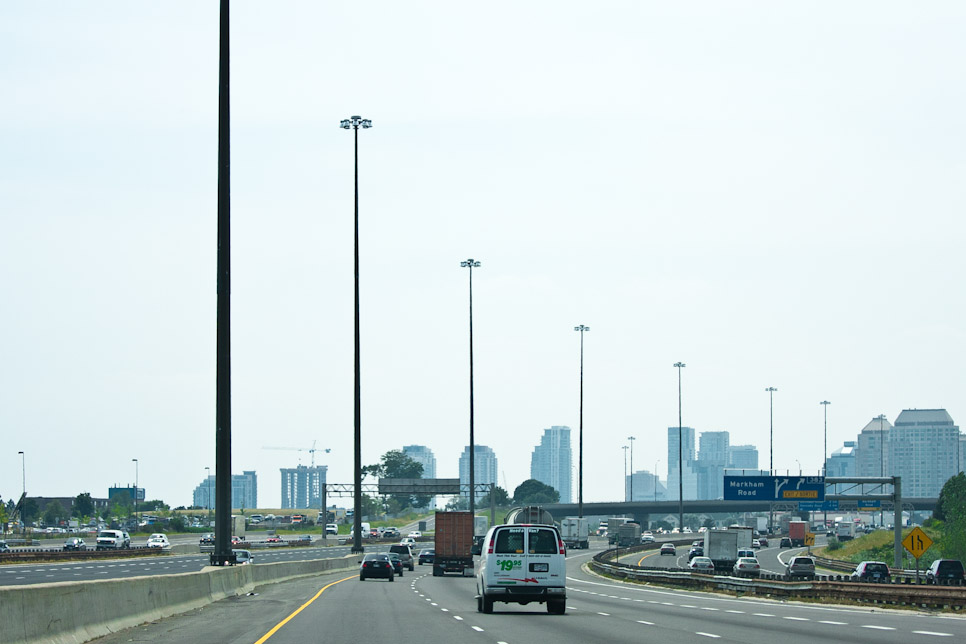 Crazy highway and crazy traffic, by Canadian standards. I had to make a stop here and make my first oil change. I did not really intend on staying here overnight, because I figured I would get that chance a number of times in the future.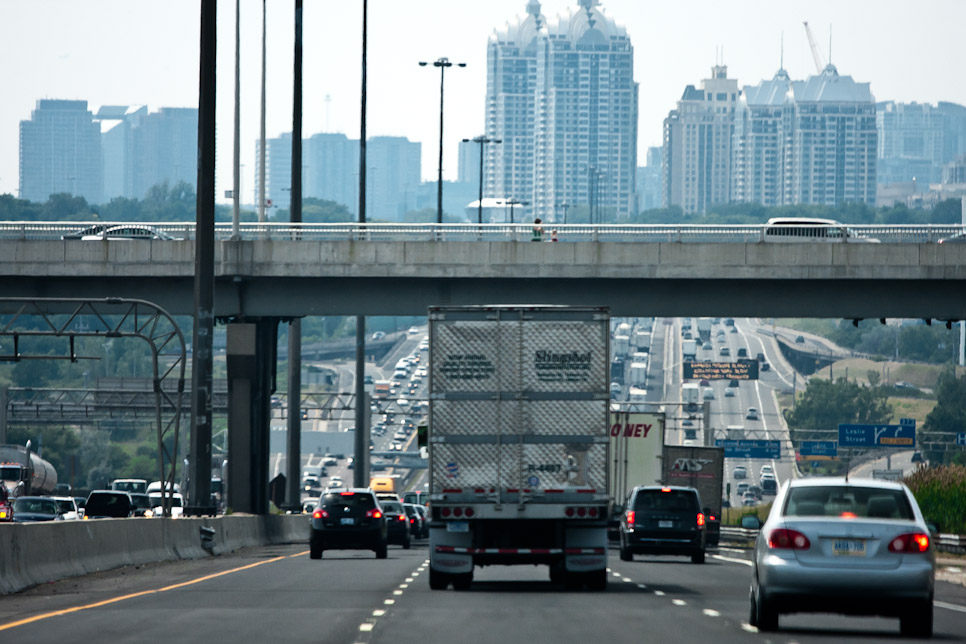 There were lots of beautiful windmills in southern Ontario!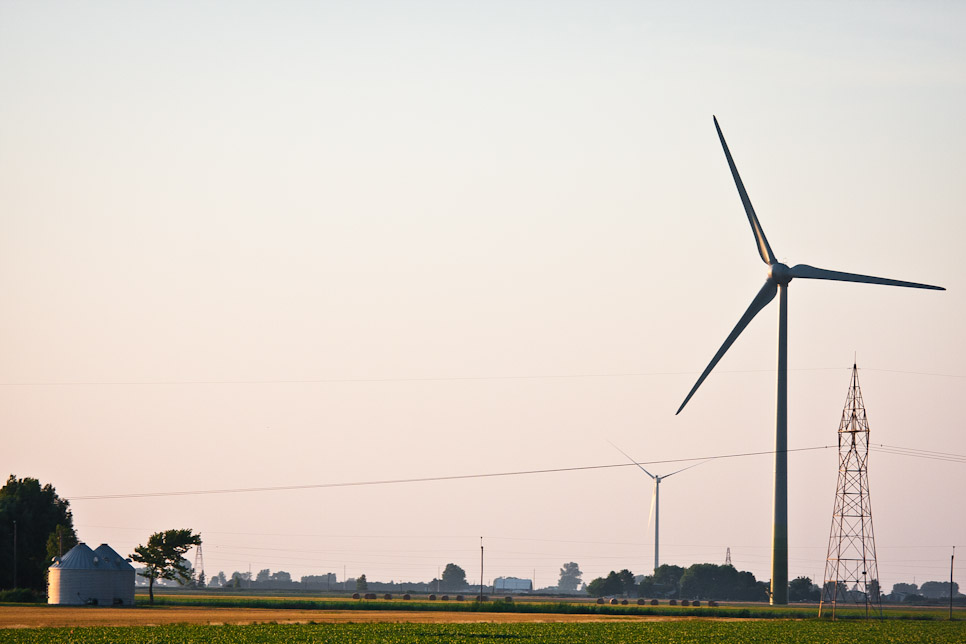 The sun sets as I approach the Canada-USA borders.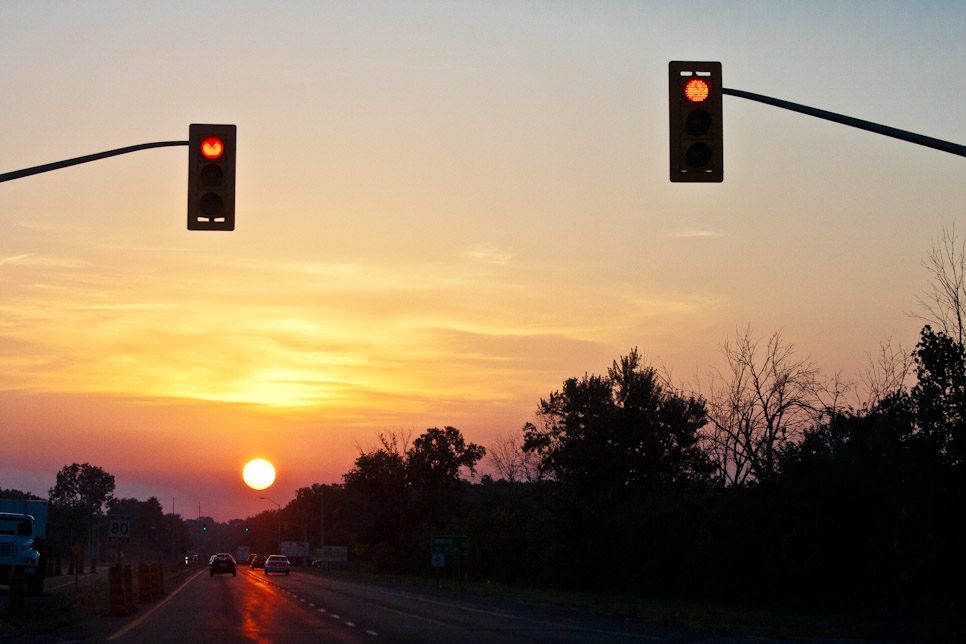 There is the Ambassador Bridge! My first time through road customs was interesting.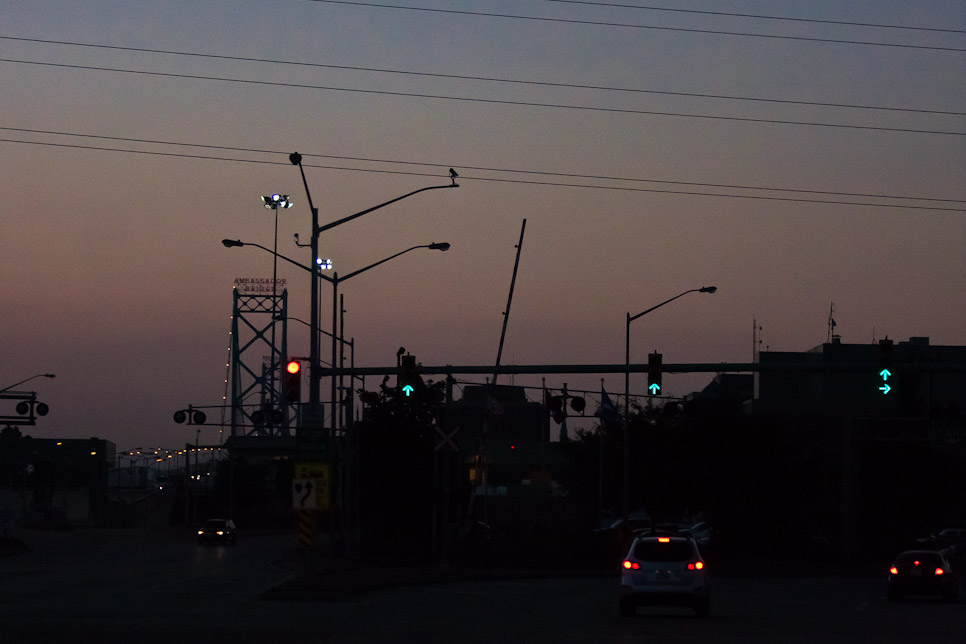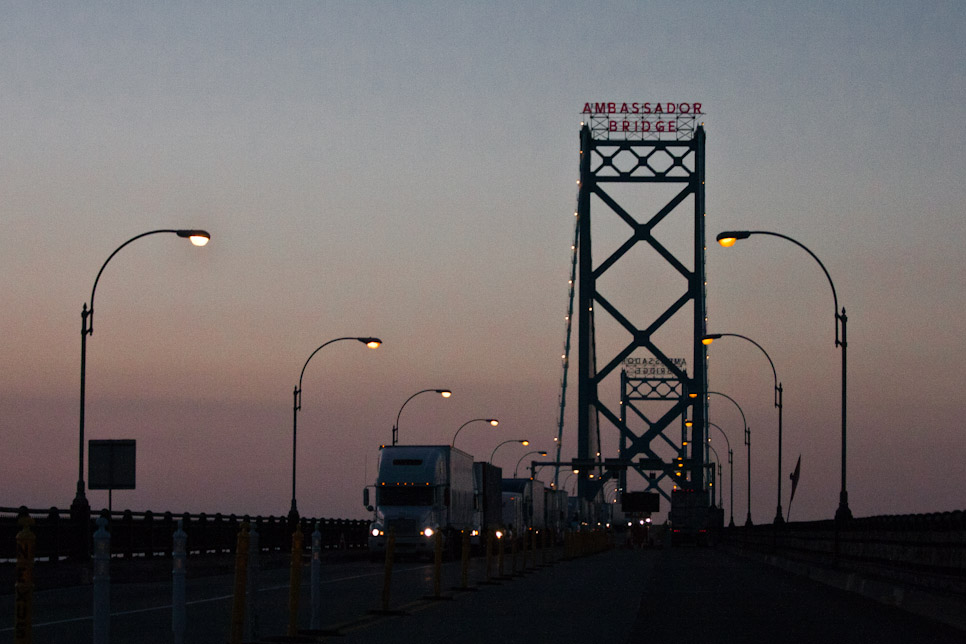 I arrived in Chicago in the dark and found my way to my friend's place at around 2:00 AM. I had a good sleep and spontaneously decided to visit Willis Tower next morning before I left Chicago. In retrospect, I wish I had stayed longer there. Who knows, maybe I'll get to stop there again on my way back home!
The Willis Tower main entrance: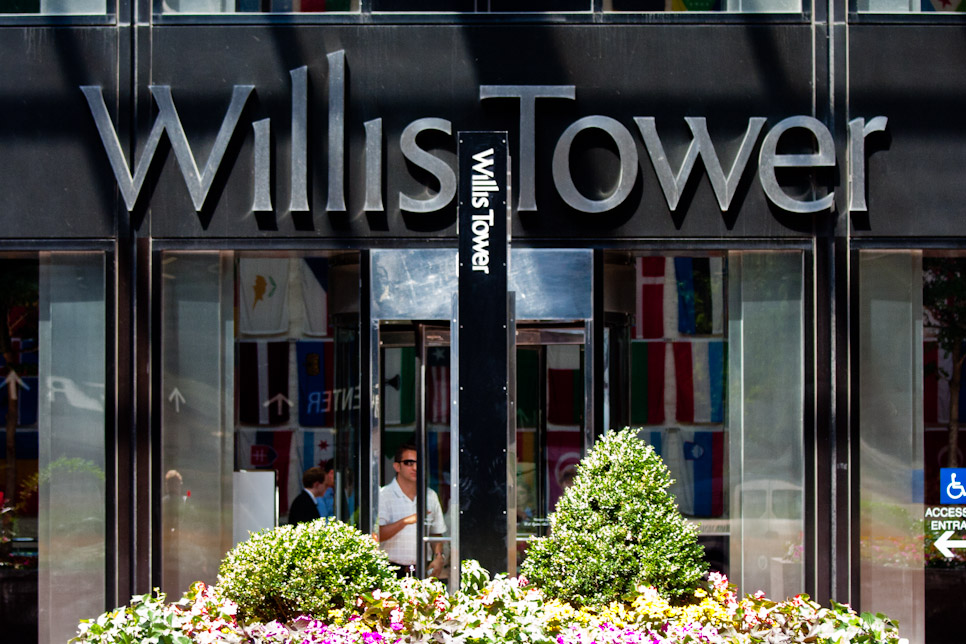 This tower is tall: taller than the Eiffel Tower and taller than the Empire State Building. I really enjoyed the view.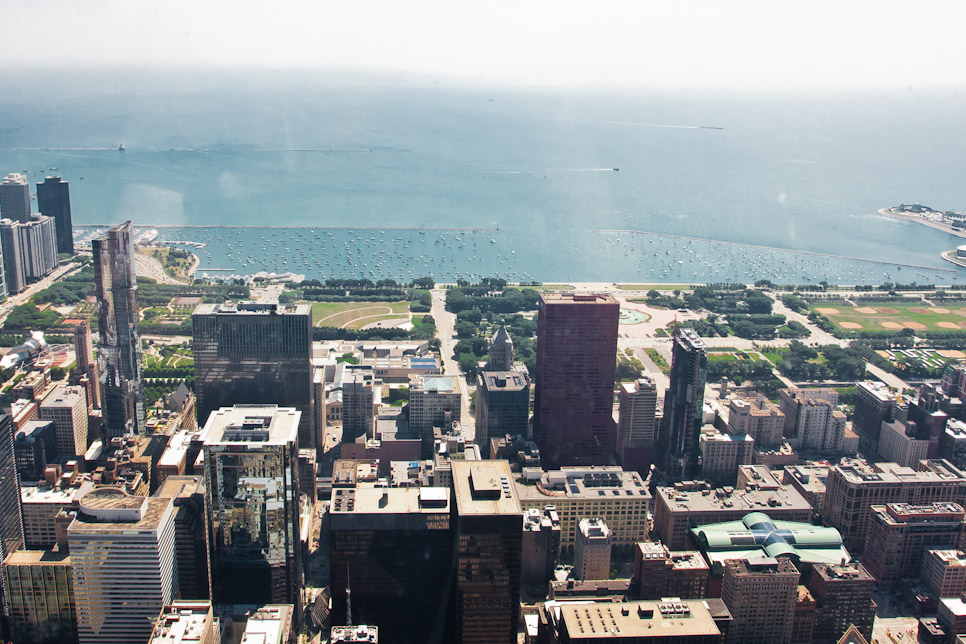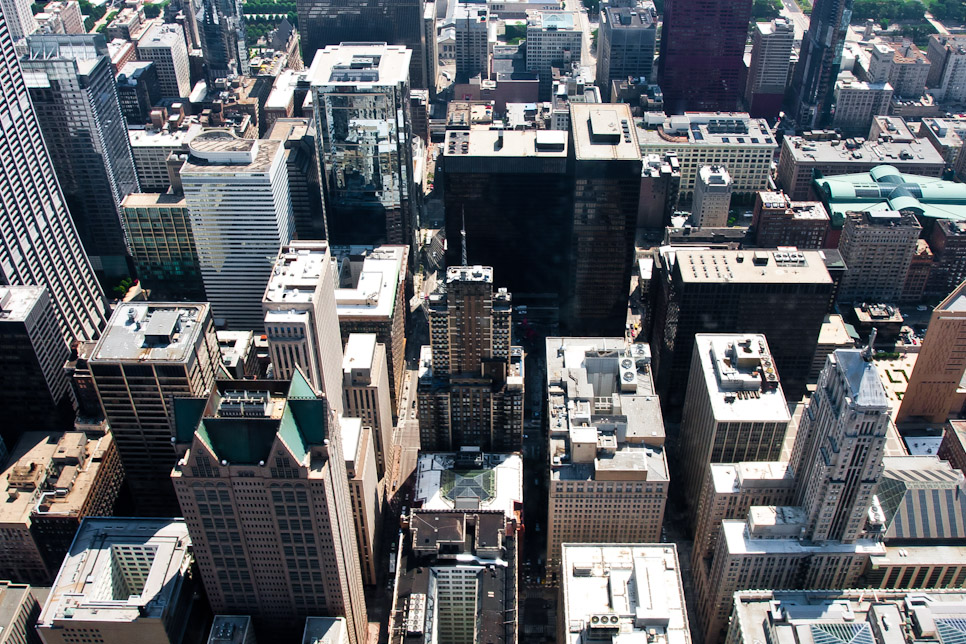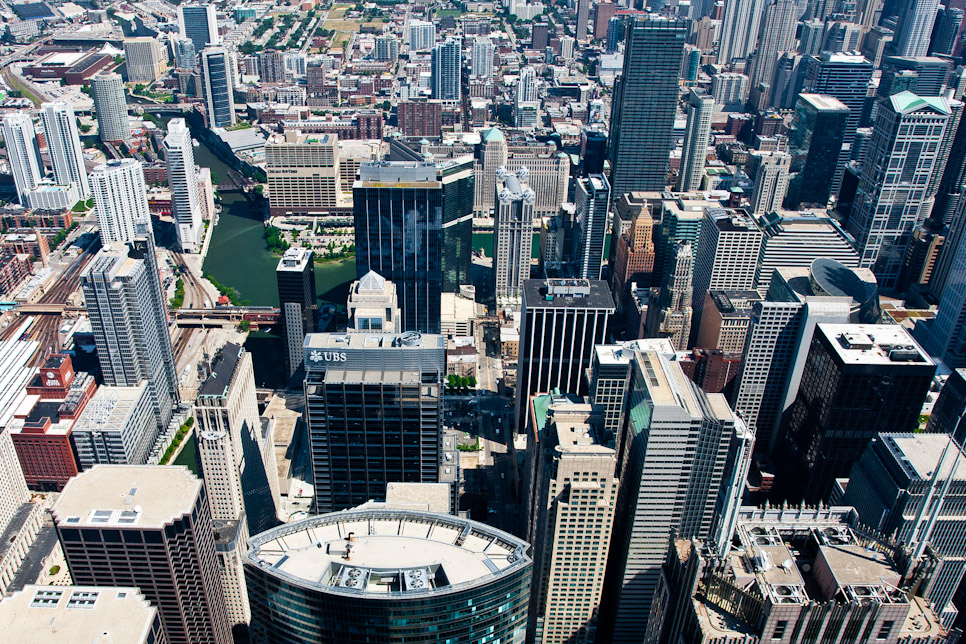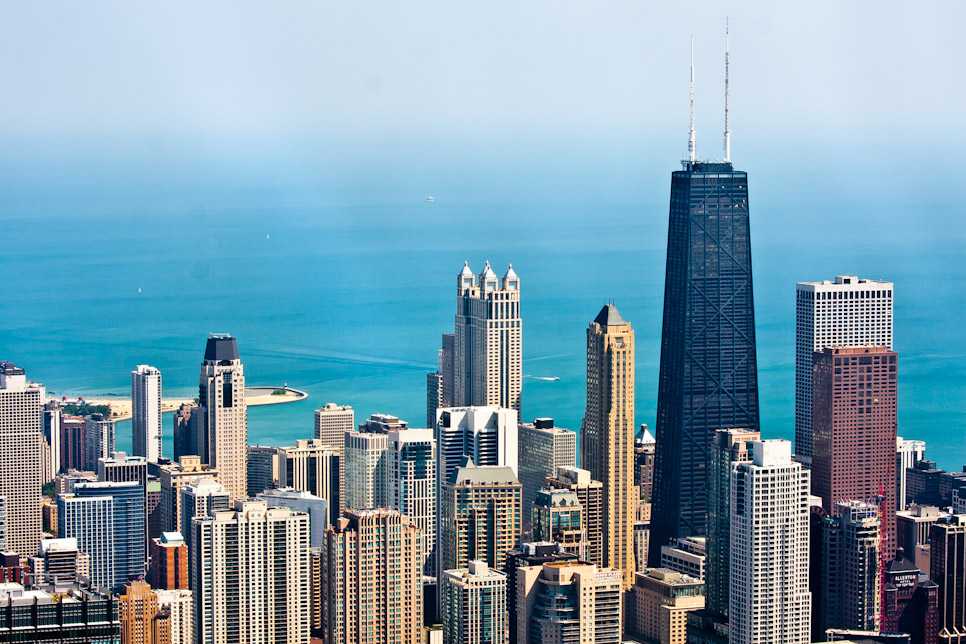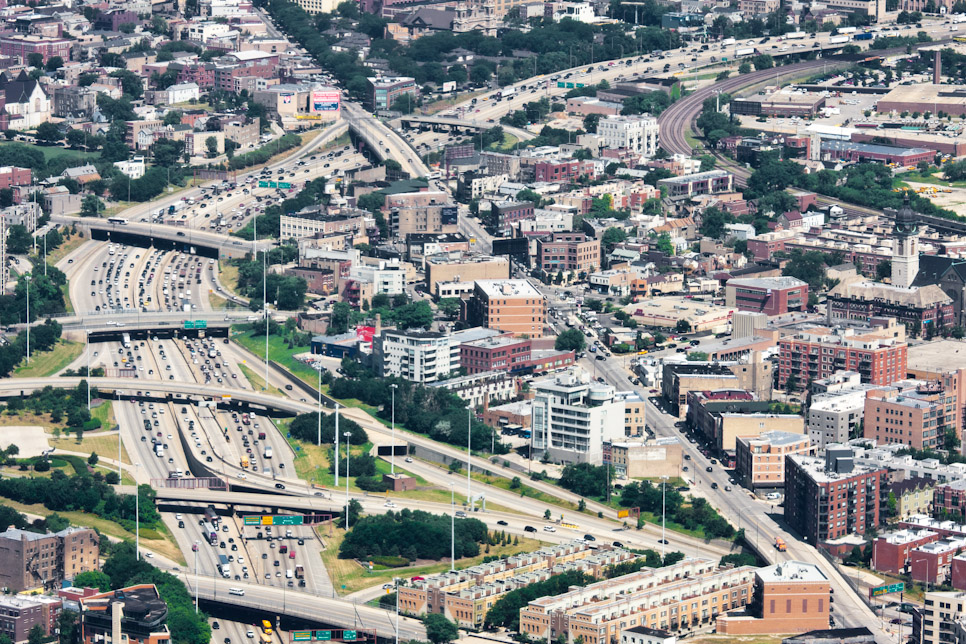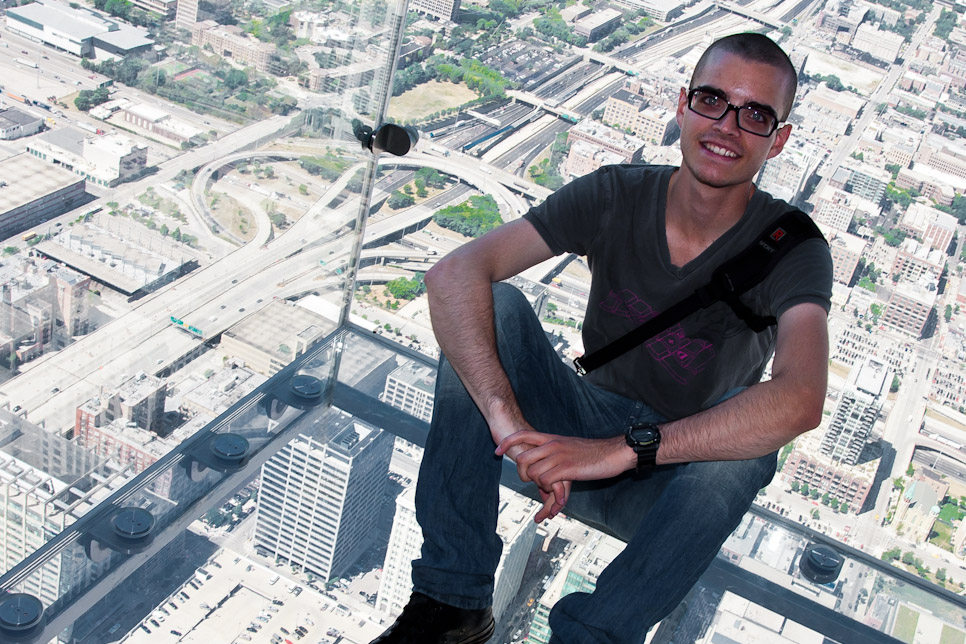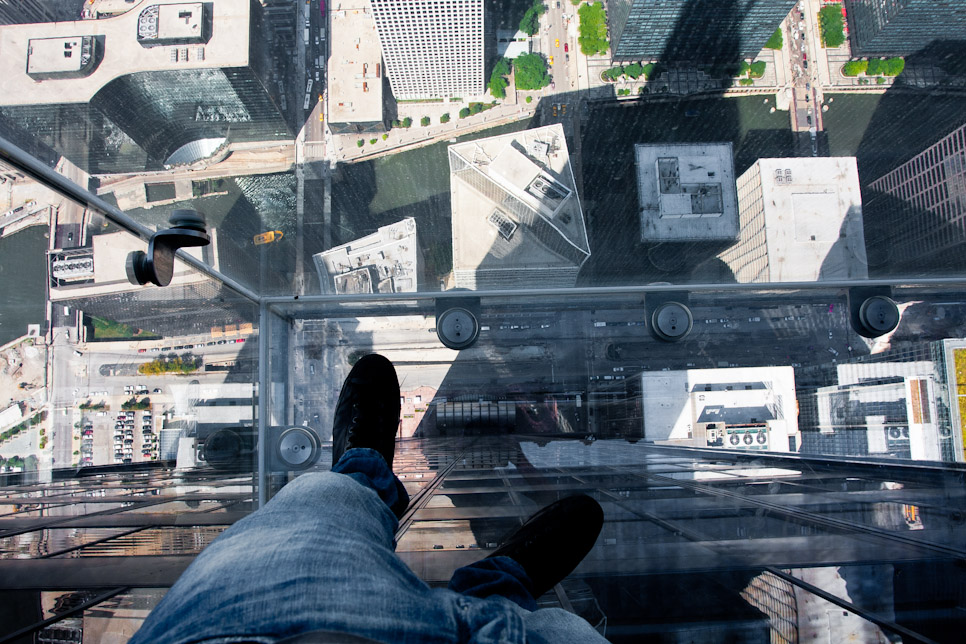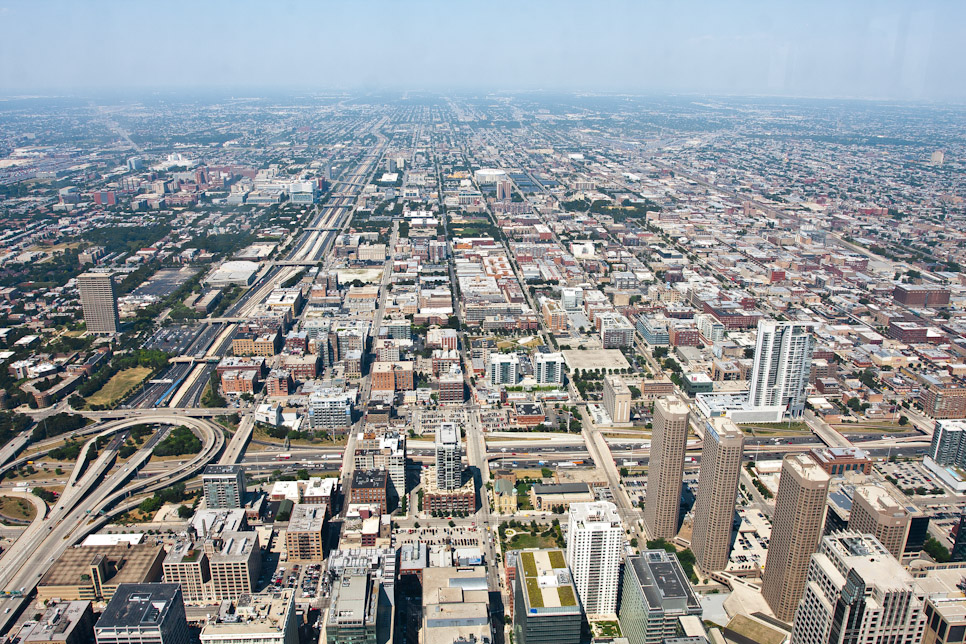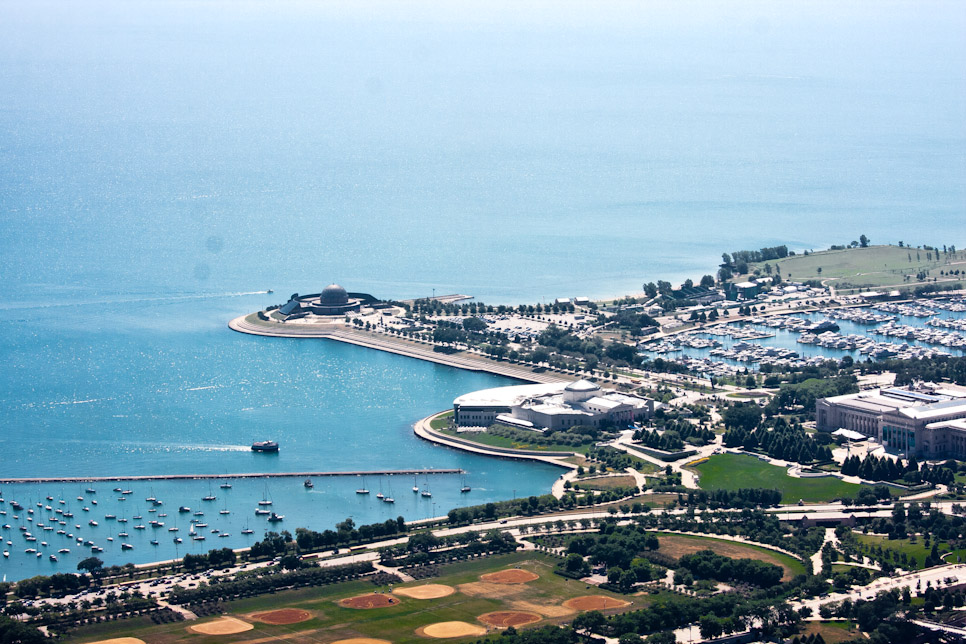 I left Chicago at noon with a 16 hour drive ahead of me. Again, I feel like I should have stayed there longer. I hope I'll get a chance to do just that again! Stay tuned for the journey back into Canada, to Winnipeg!