From Edmonton to Fort McMurray
On my way out of Edmonton, I caught a glimpse of the Muttart Conservatory (they are gardens). I didn't get a chance to visit but it does look like a very interesting place!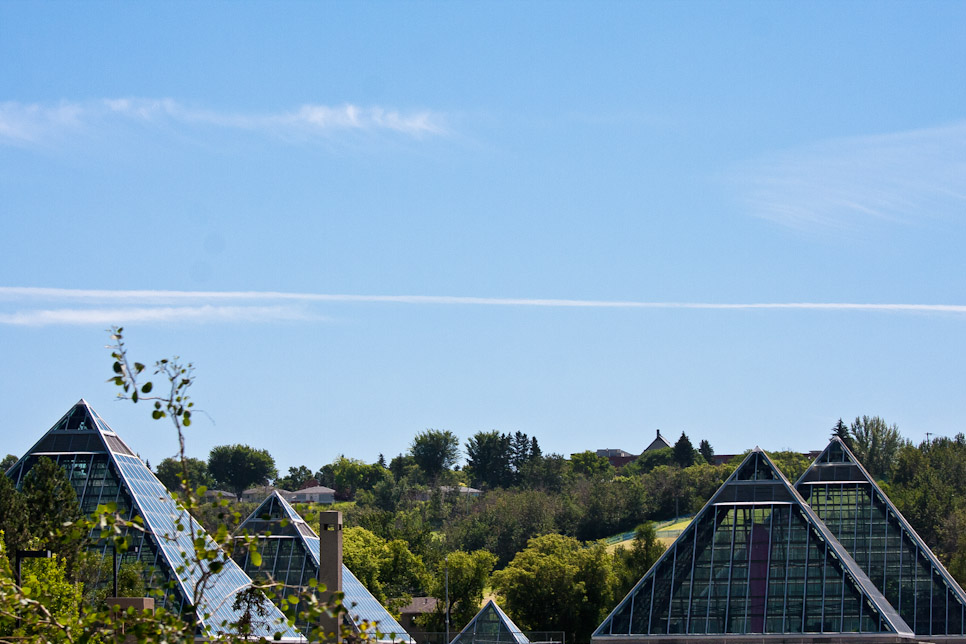 Bye bye Edmonton!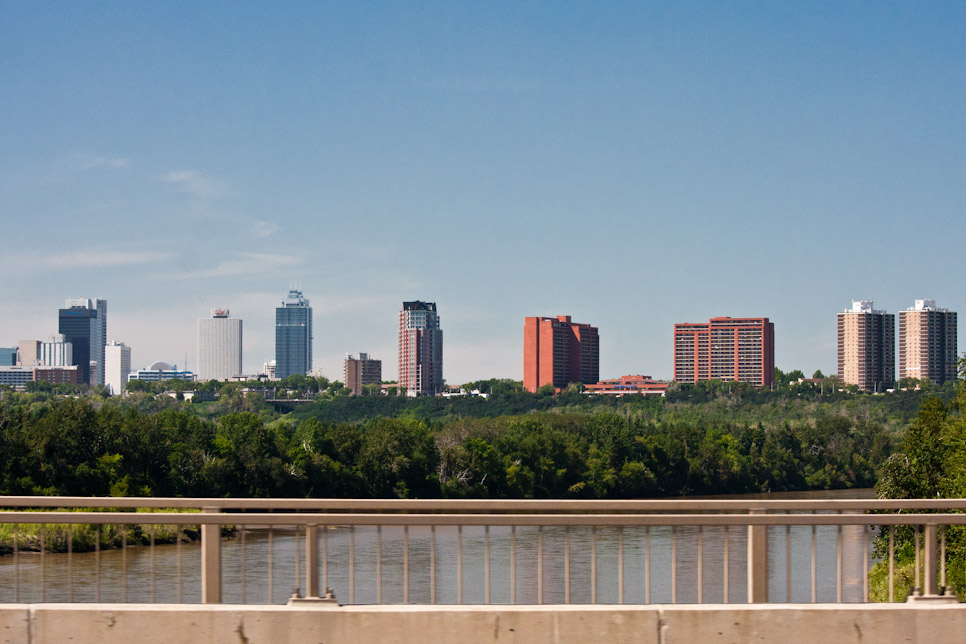 There is this big Indian building on the way out of the city, just on the side of the highway. Am I really back in Canada?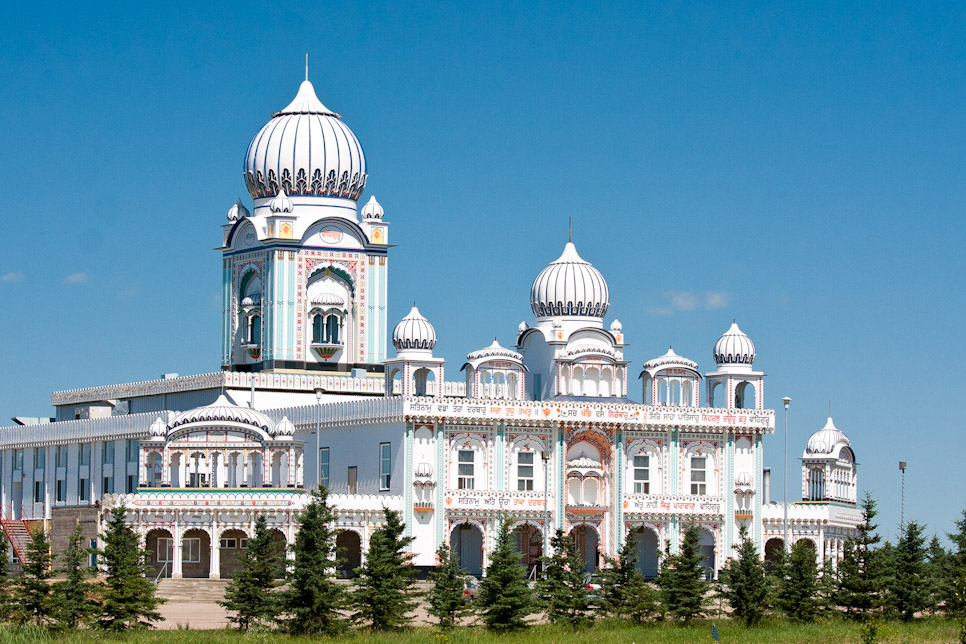 There were fields like this everywhere, all along the highway. Yellow stuff yellower than the brightest yellows you can imagine. Yellow.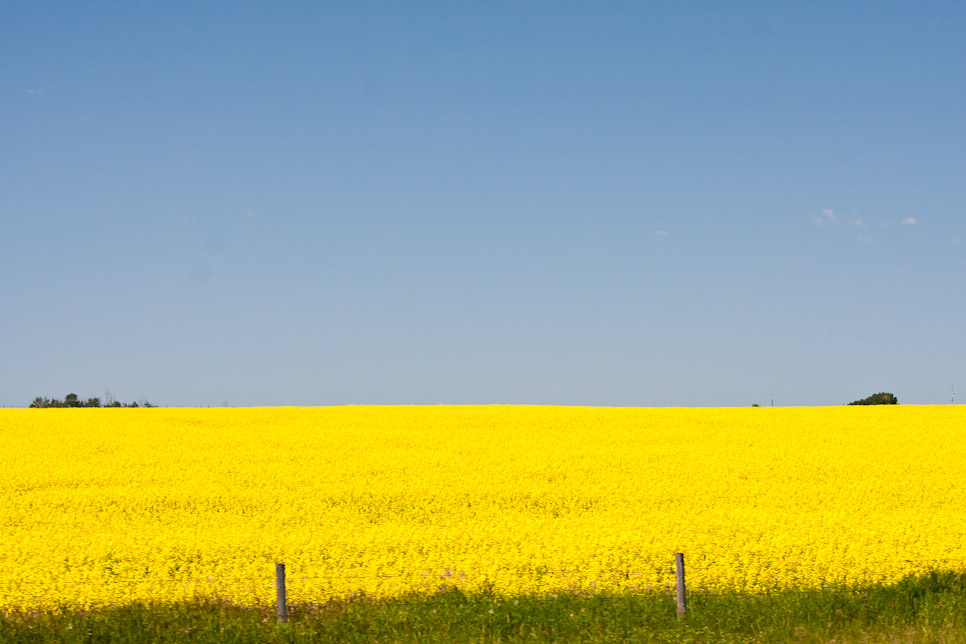 Highway 63 is always full of those trucks carrying oversize and overweight loads. Sometimes at night during the winter they carry the really big stuff. They can't do it anytime because the bigger trucks occupy both lanes of the highway.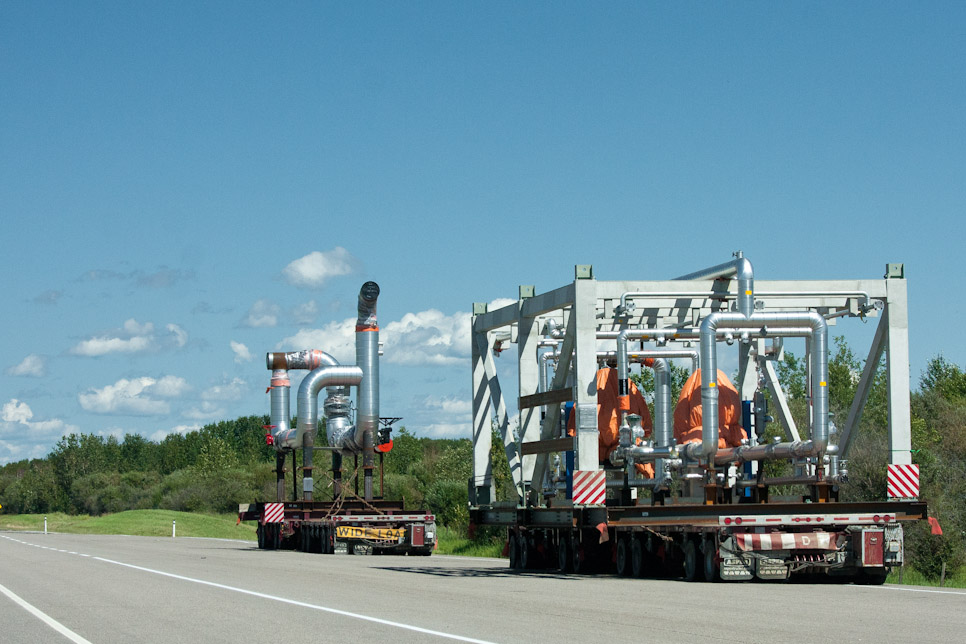 Highway 63 is the only practical way in and out of Fort McMurray apart from landing at the airport, and it consists of two lanes only. There is however a big project underway to twin the highway: they appear to be running behind on schedule, but trucks are always busy doing what trucks do.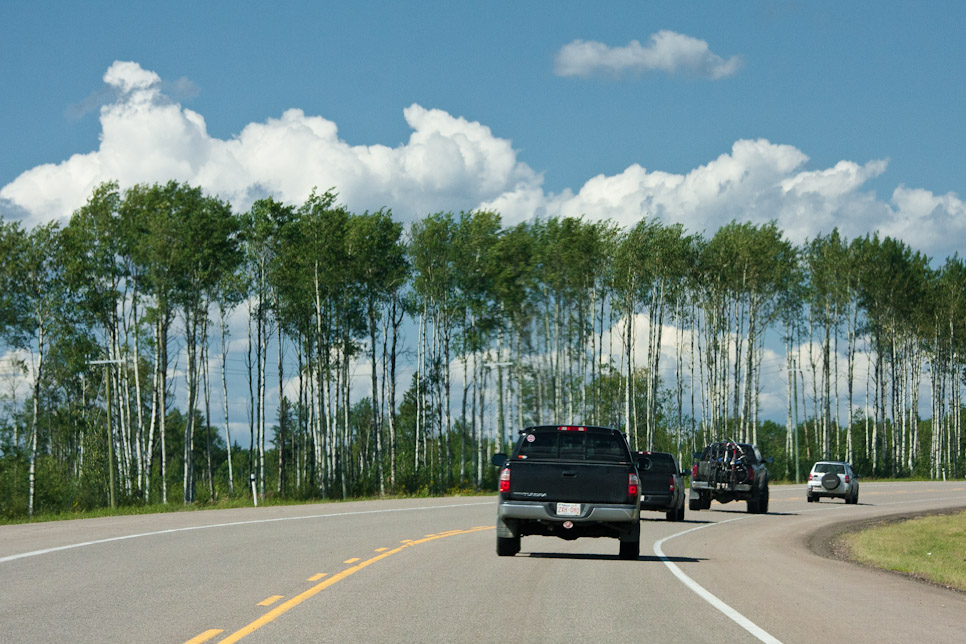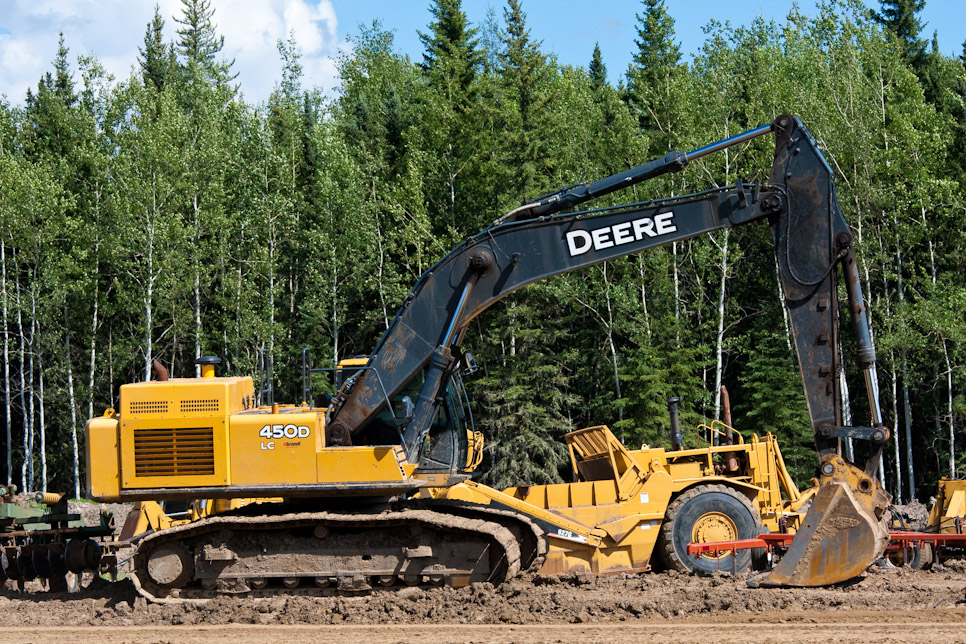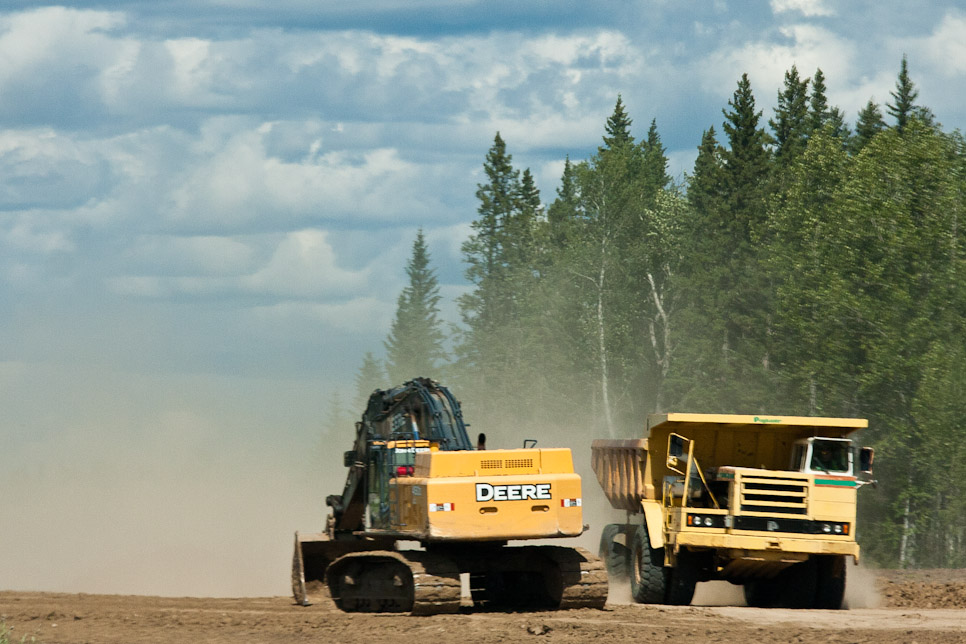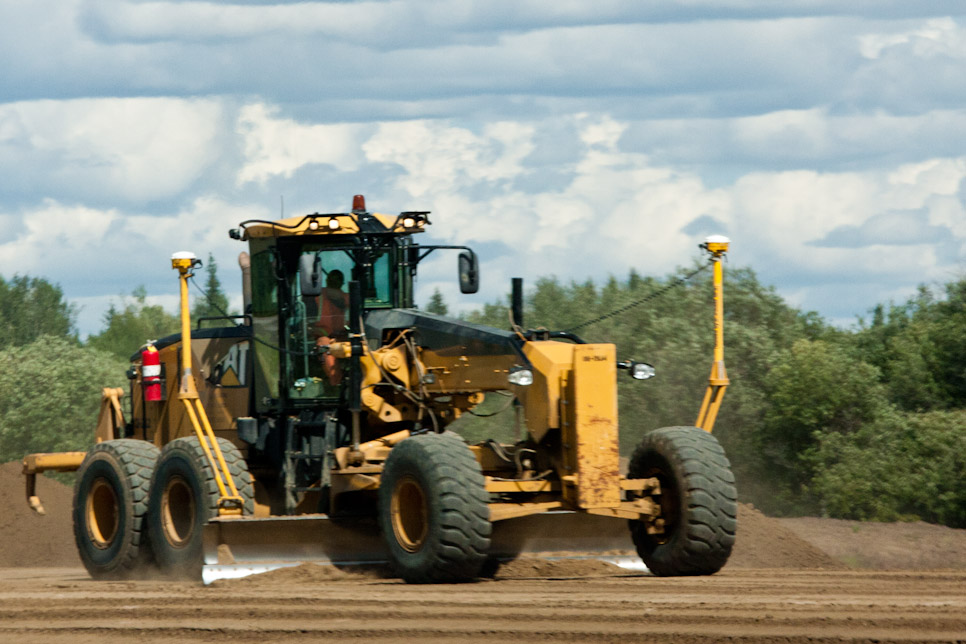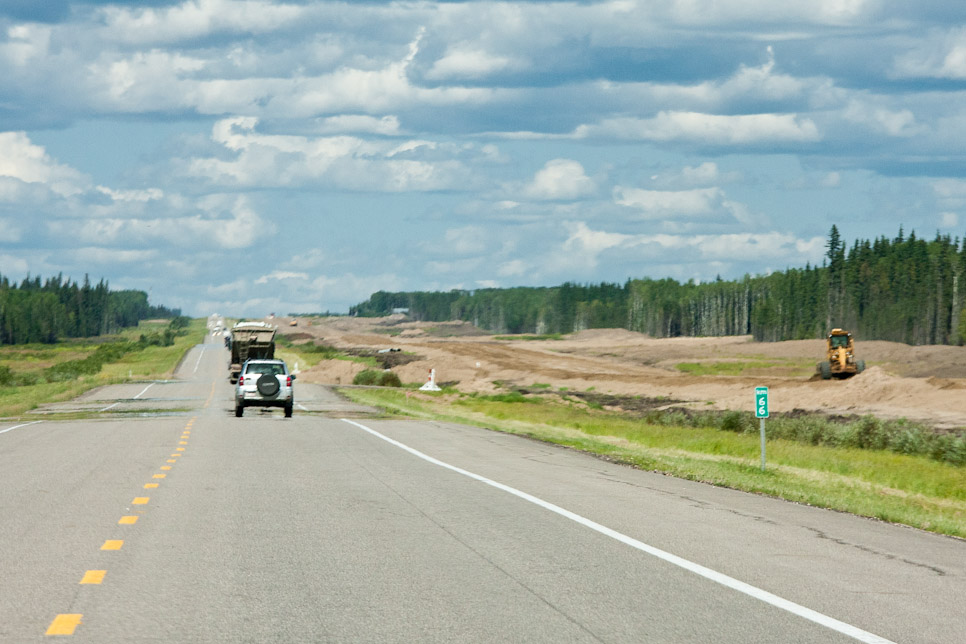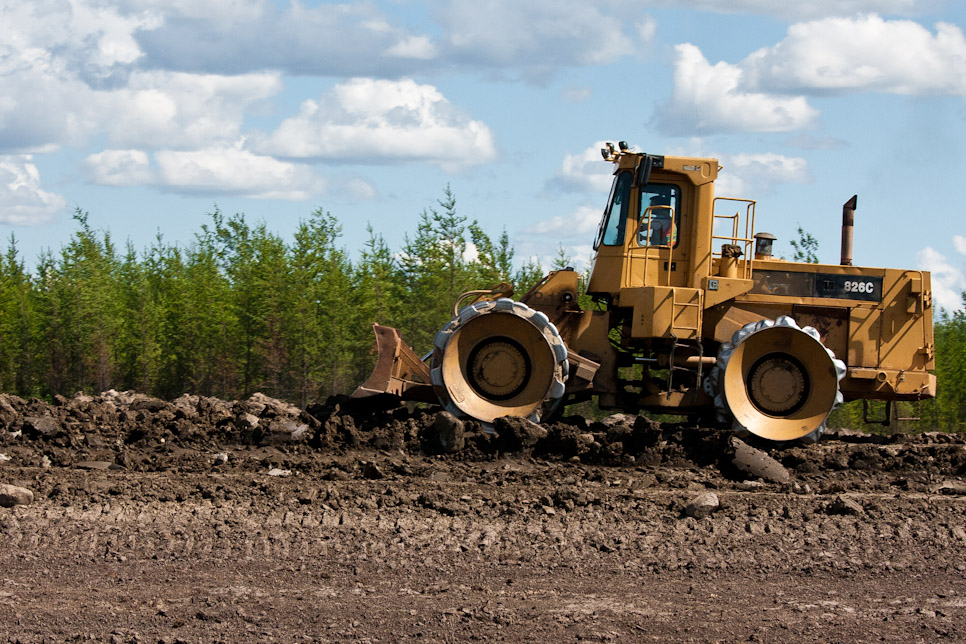 I'm guessing there were forest fires here not too long ago… These trees lined a great part of the highway.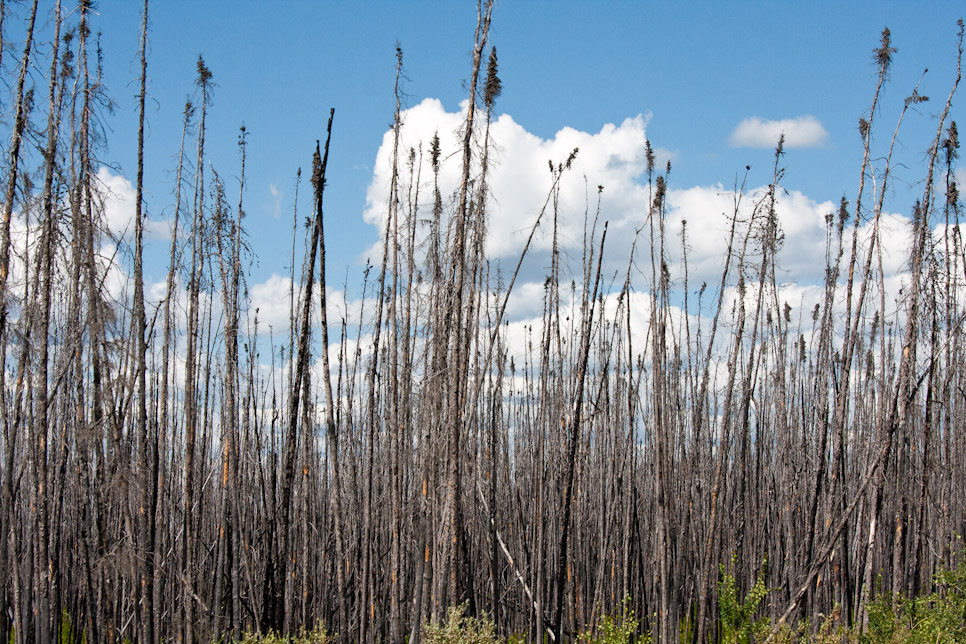 Arriving in Fort McMurray, the valley opens up in front of your eyes and the Athabasca River displays along the small city. Quite a beautiful sight until you realize how much dust there is and how many trucks are going about.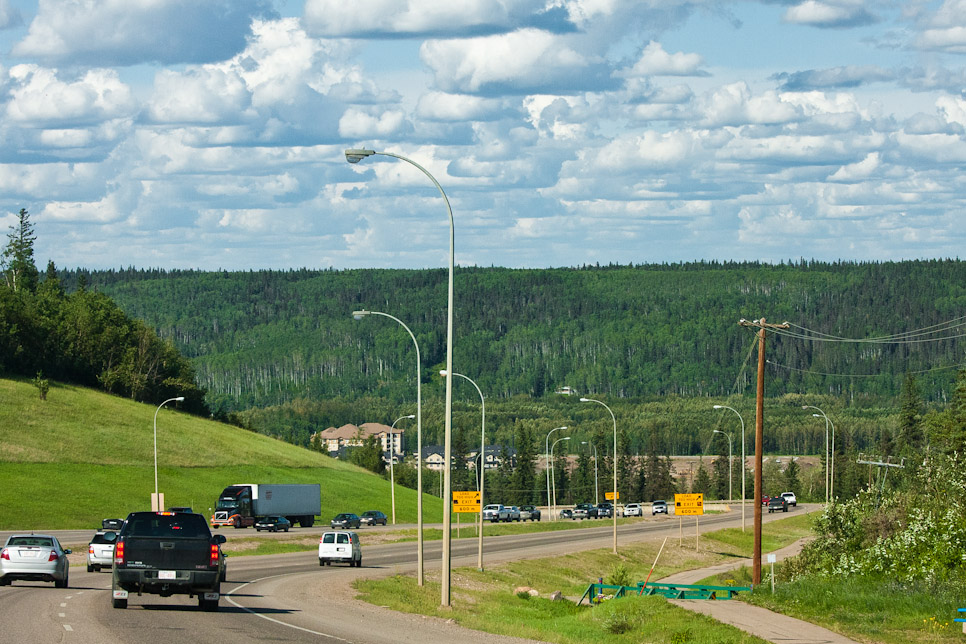 The tourist information center highly recommended a "hike" in their municipal park. It was more of a walk, and it wasn't so scenic, mostly because there were trees everywhere, but I did get a few good insect pictures! Arachnophobes beware.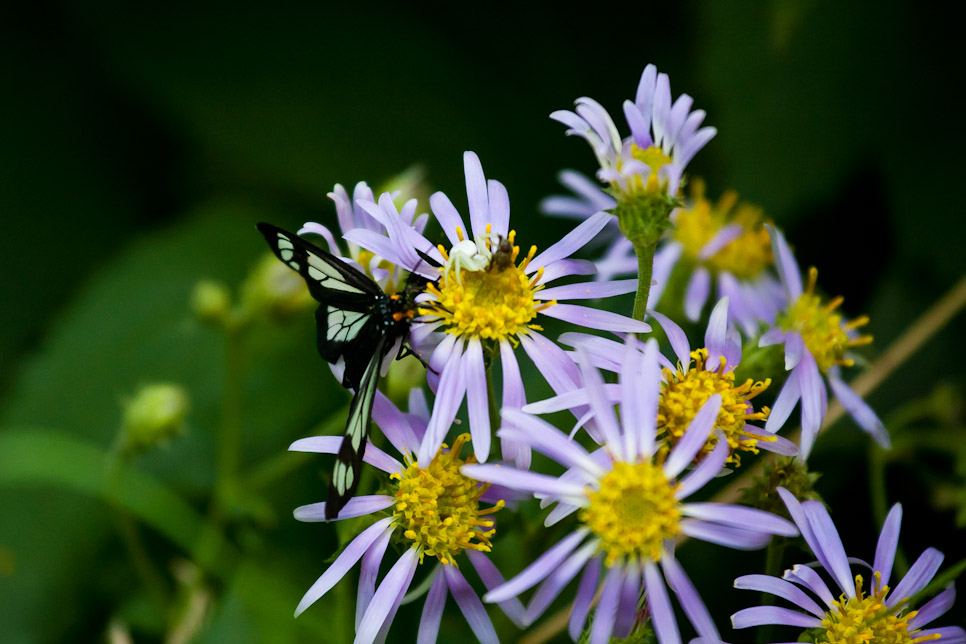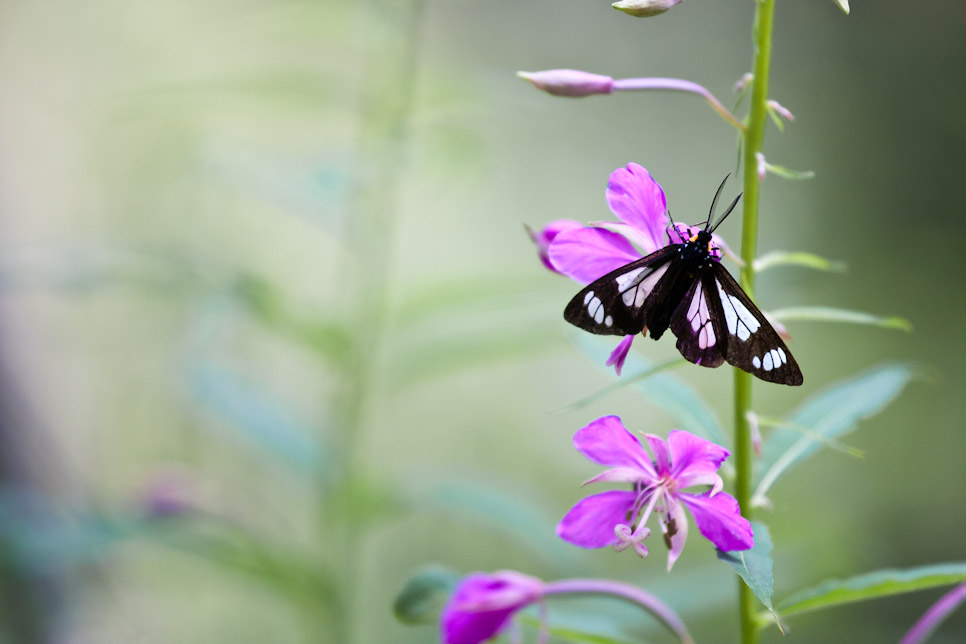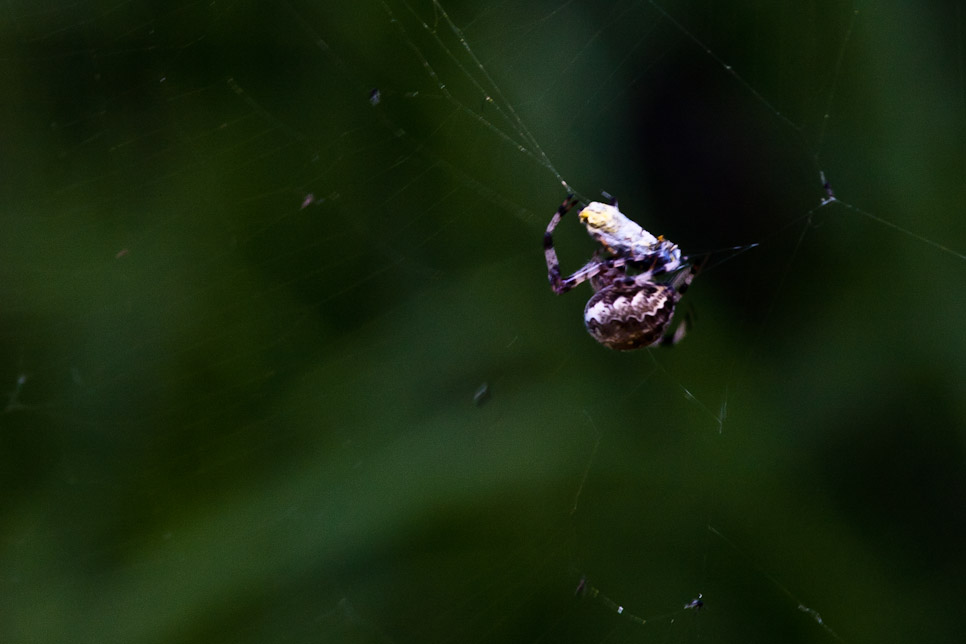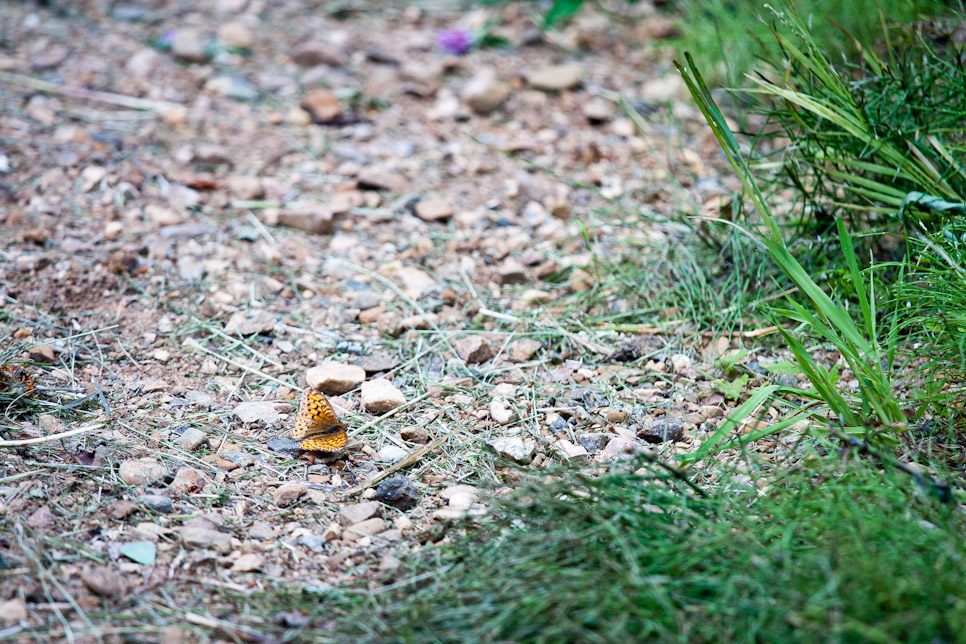 I found this post to be most helpful in showing me the right direction.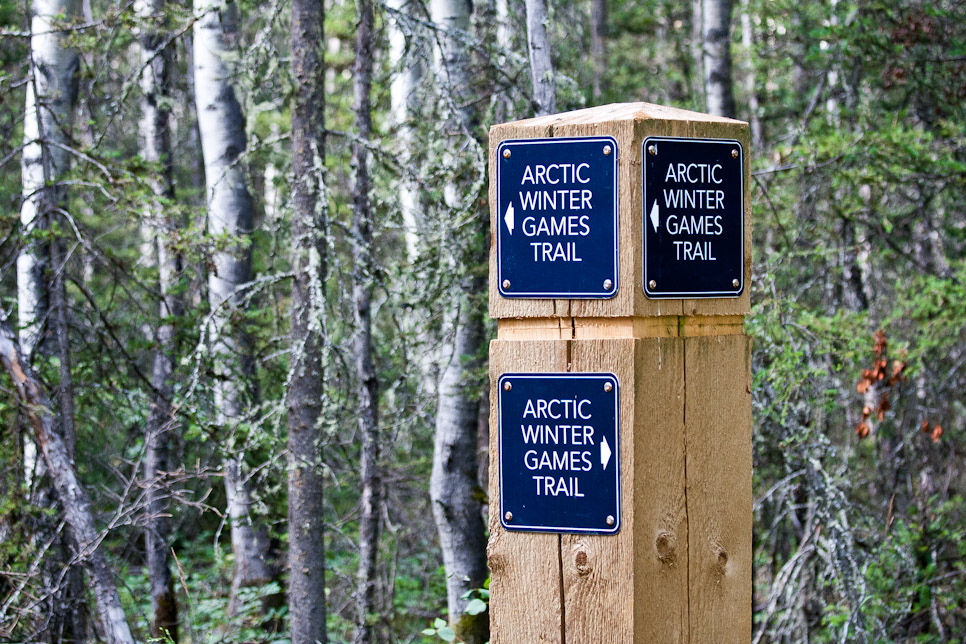 It was a nice walk, but it was just trees and this unnatural-feeling path all along.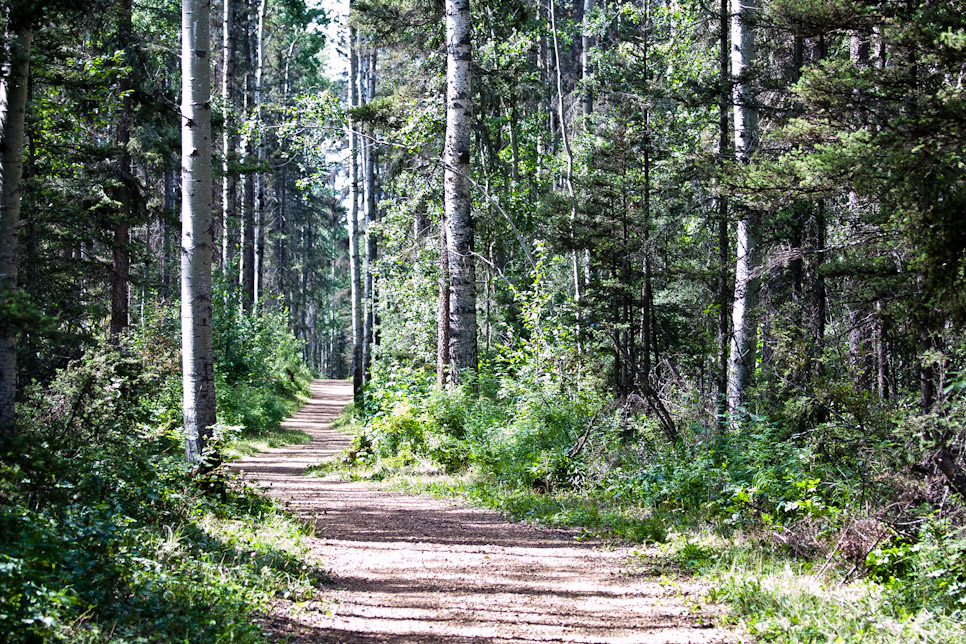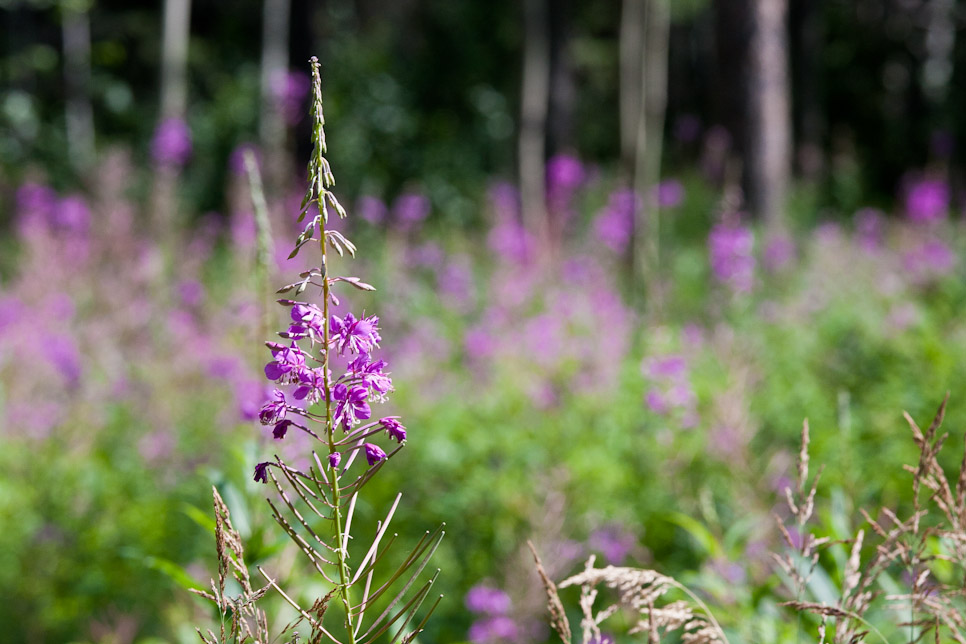 The city gets really dirty.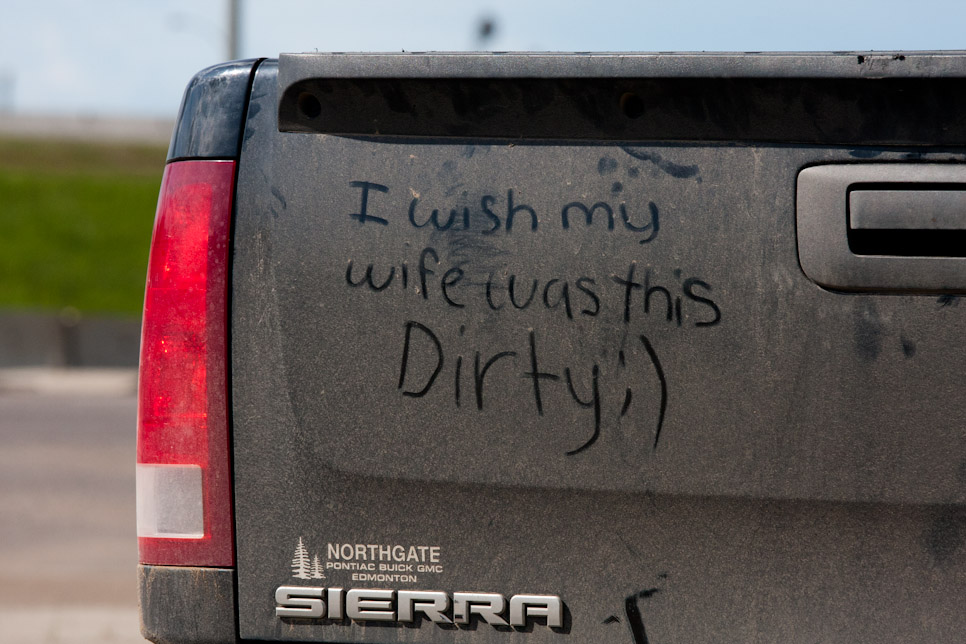 Mathieu was fooling with my camera and captured a few good wildlife shots: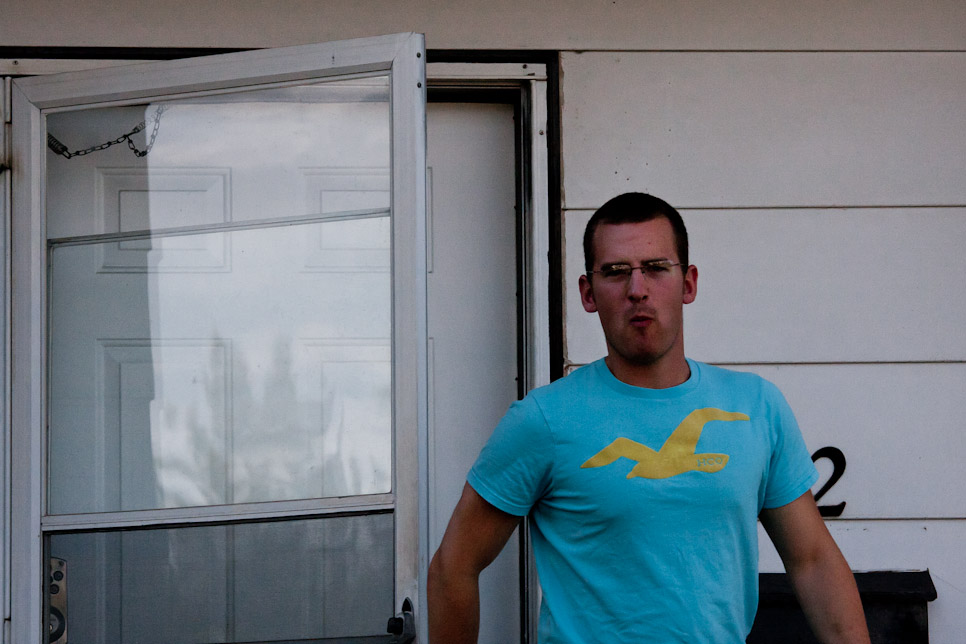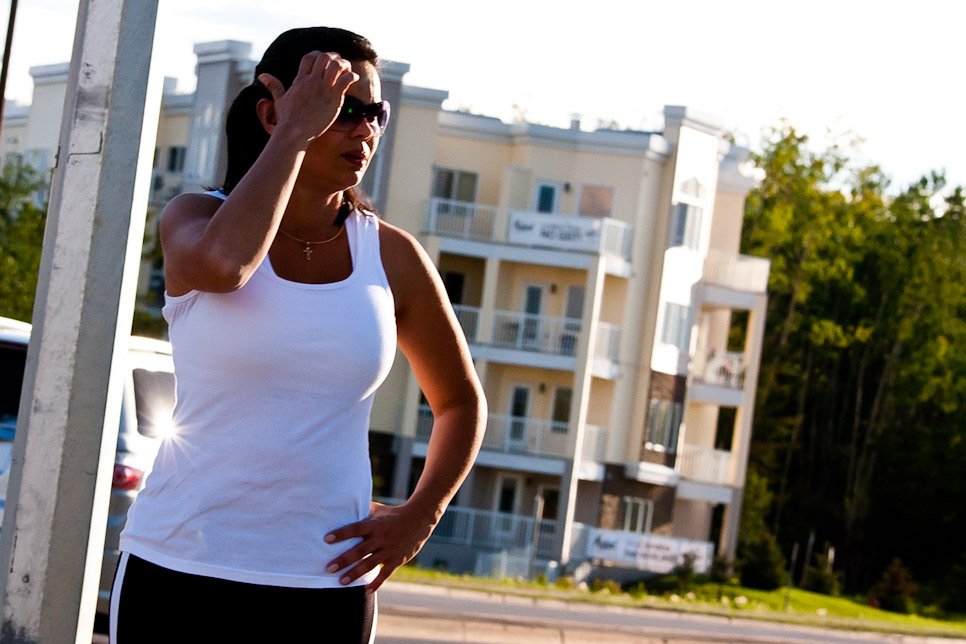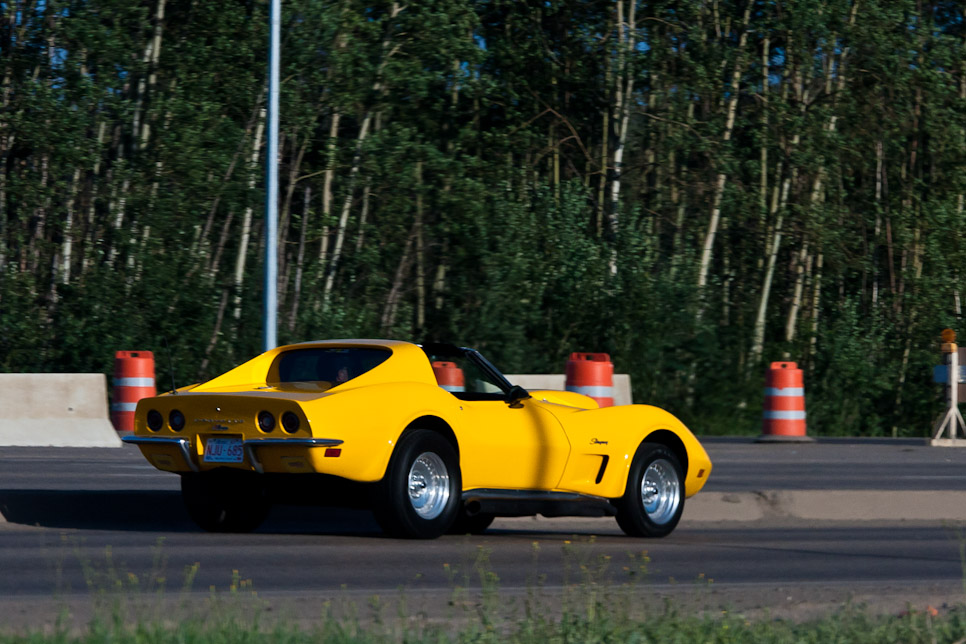 These pictures don't show what Fort McMurray is really all about. Stay tuned for my next posts, as I have taken some great aerial pictures of restricted areas in the oil sand mining facilities of Suncore and Syncrude.