Driving up in BC where the mountains are thirsty
After my 5 hour horseback riding tour in Lake Louise, I went straight to Vancouver on a 10 hour drive. I spent the night there, got myself a spare tire for the road and left for Prince George.
This is quite typical of the highways in southern British Columbia: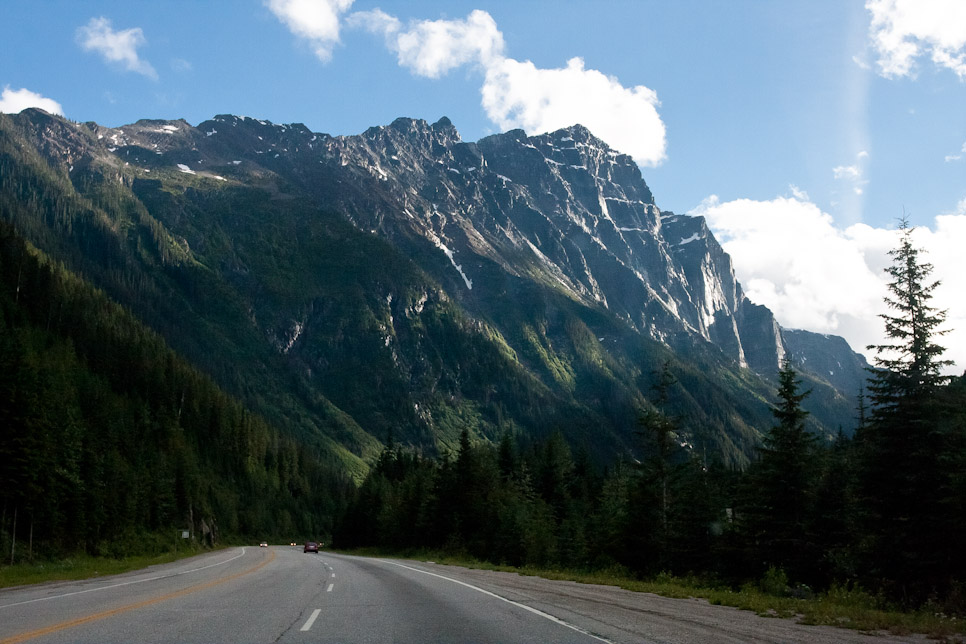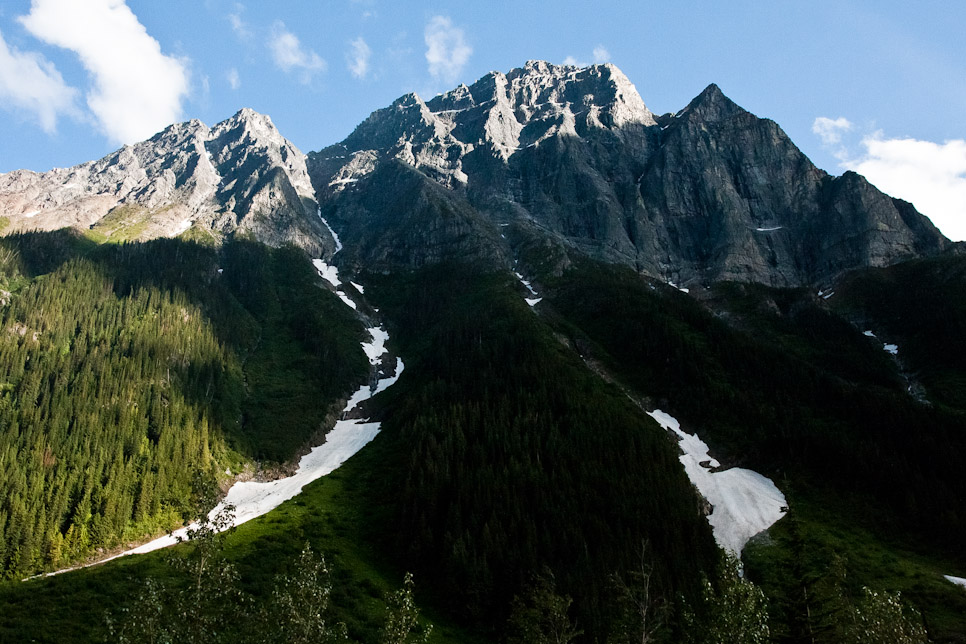 I saw a plane flying by, so I took a picture of it! Nothing to do with my story, but I like airplanes!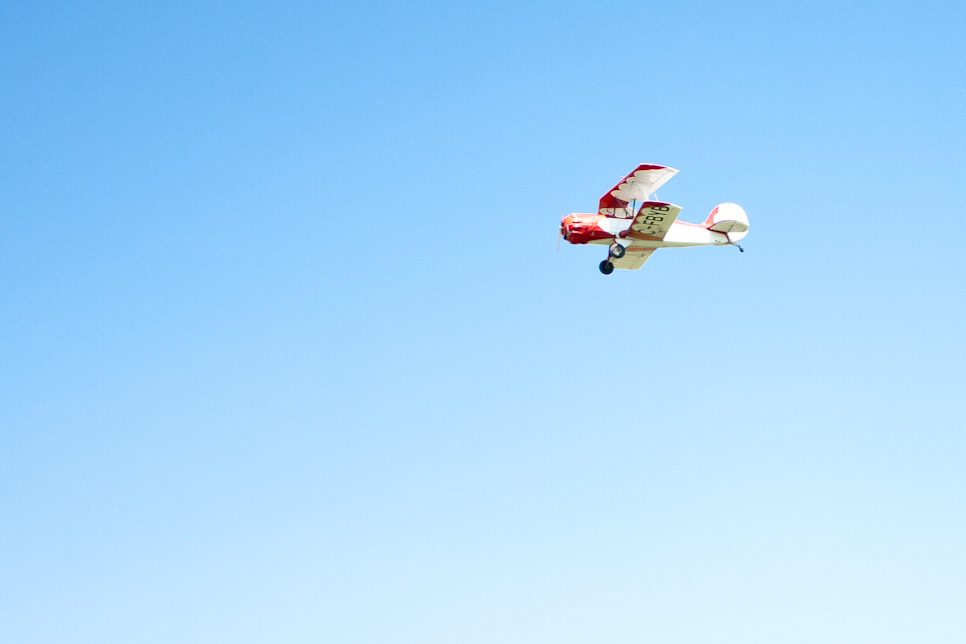 Almost as soon as you get away from the highway joining Vancouver and Calgary, you start to feel like you're some place really remote. There's a lot of charm to mid-to-northern British Columbia, but it really feels… remote. And this did not feel nearly as remote as the drive that would soon follow.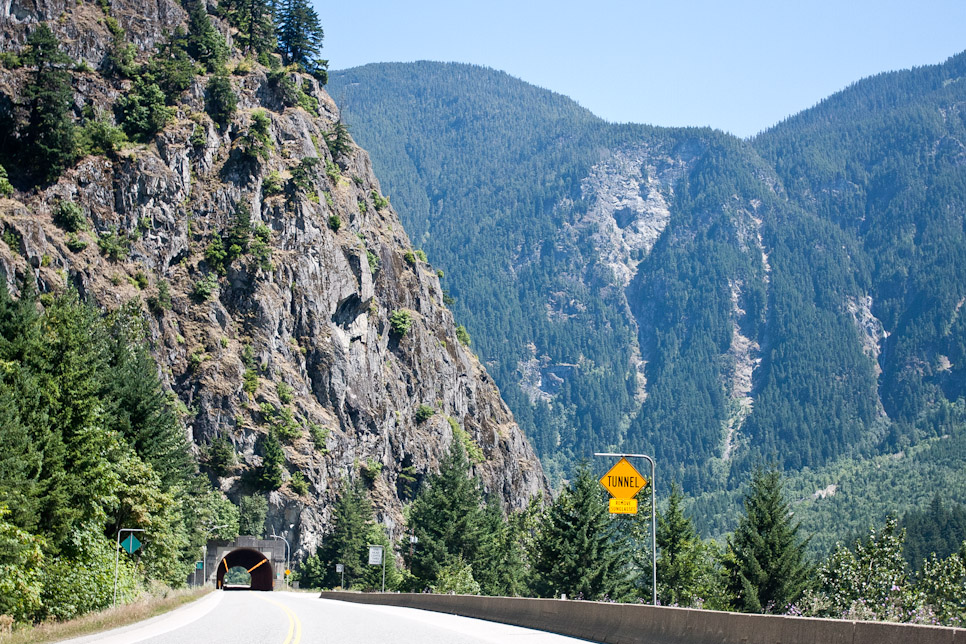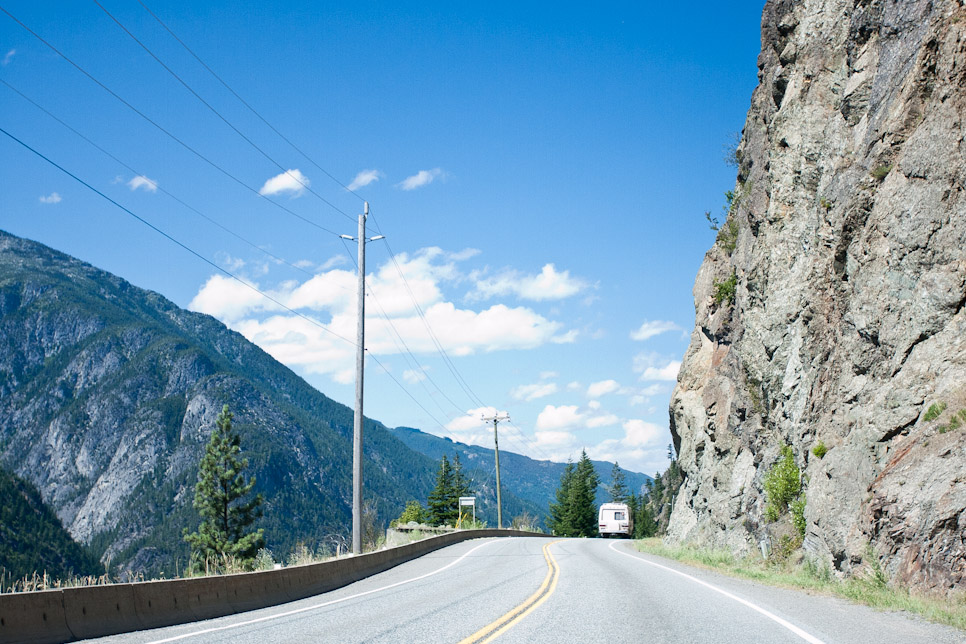 I was really amazed to see that we had these very dry places in western Canada: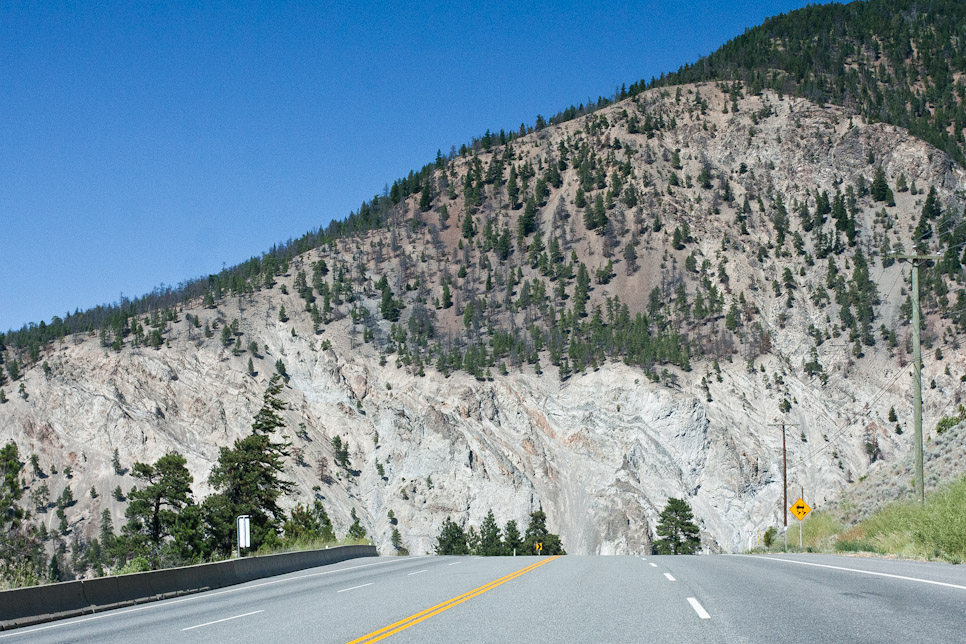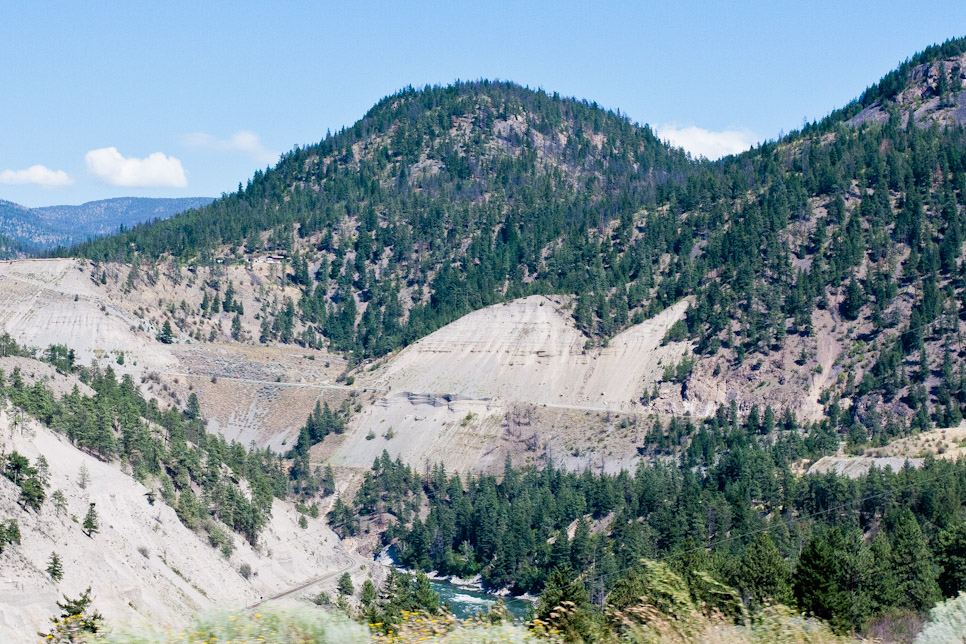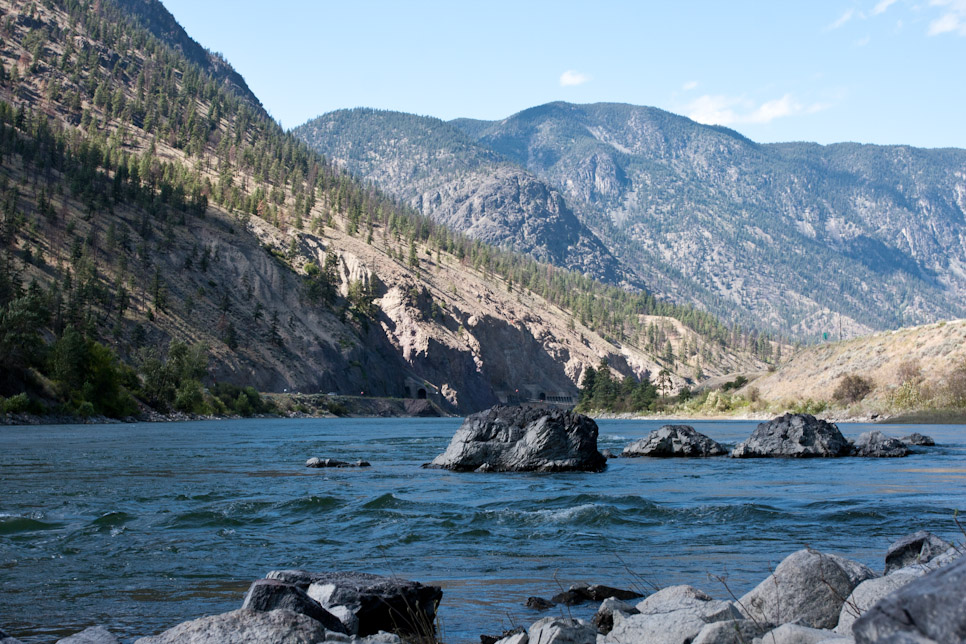 There's my car and some bugs, parked somewhere in Fraser Canyon.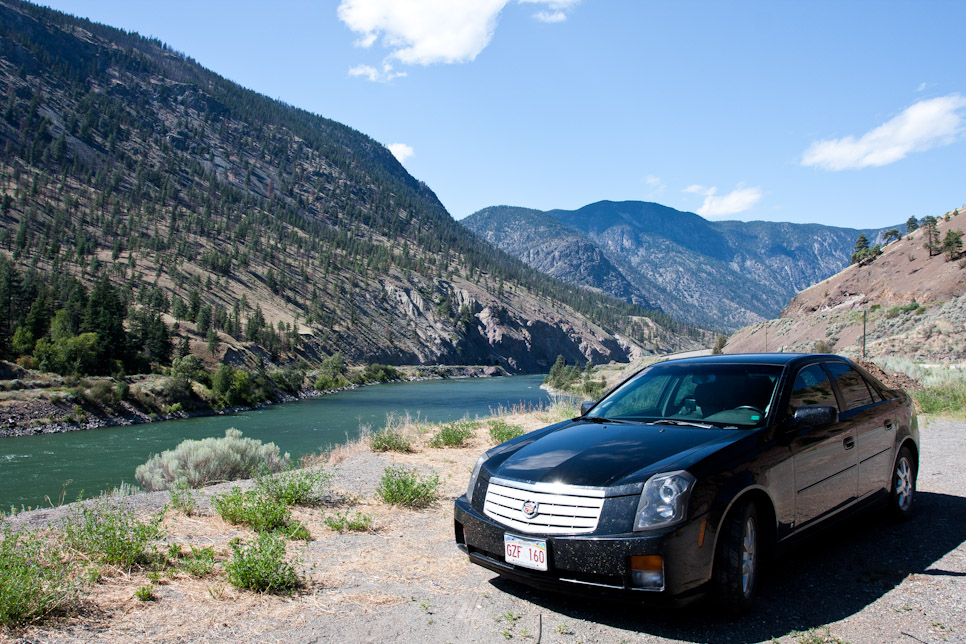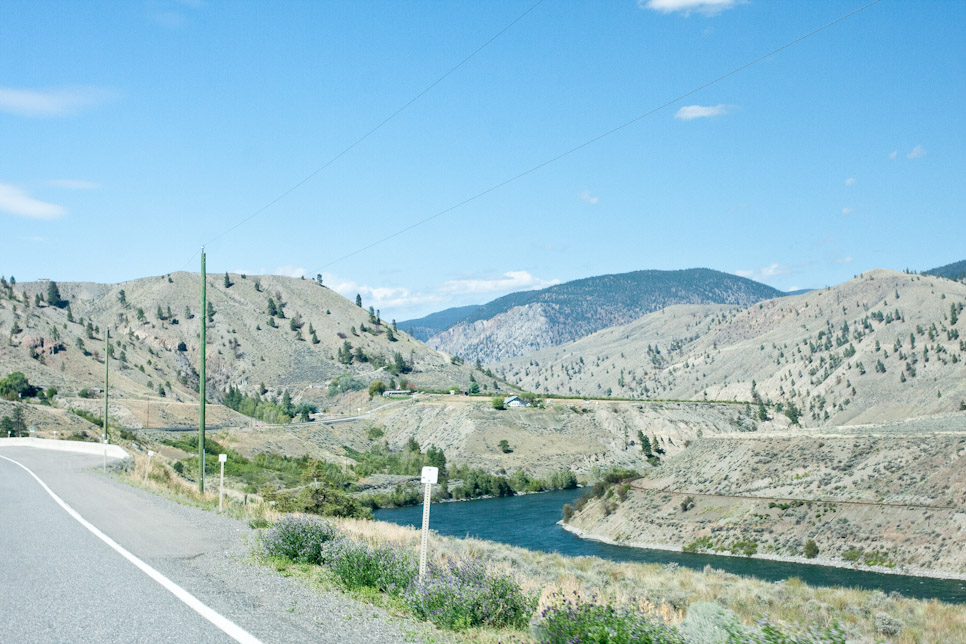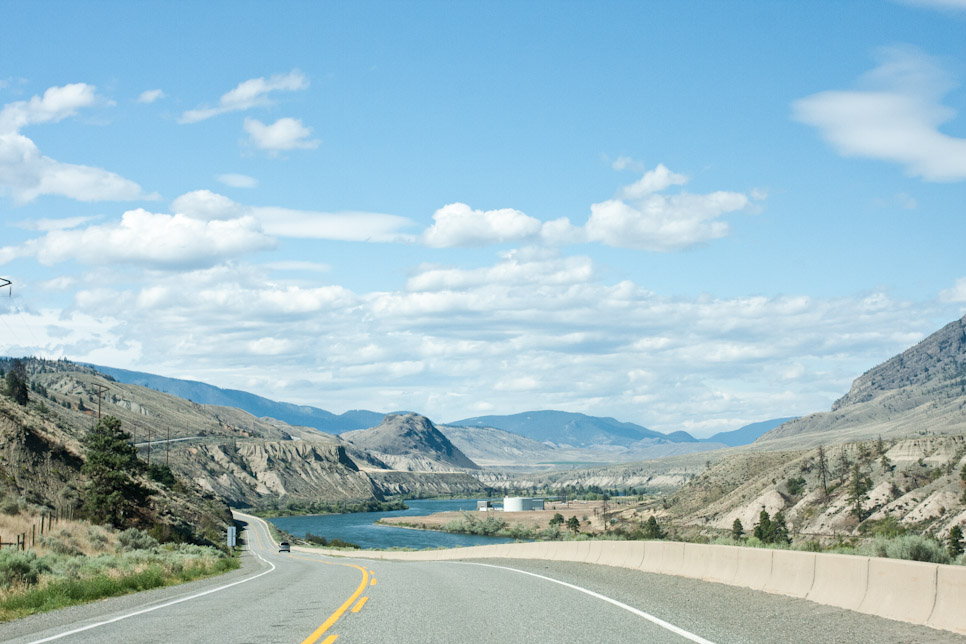 The land eventually gets a lot less dry, and eventually I reached Prince George. Stay tuned for the rest of this very remote (I can't say this enough) journey through northern British Columbia and into the Yukon!